The well-known Russian propaganda channel LifeNews published a news item claiming that Russia has warned Ukraine's security Services that ISIS is planning to carry out terrorist acts in the country and particularly in Kyiv.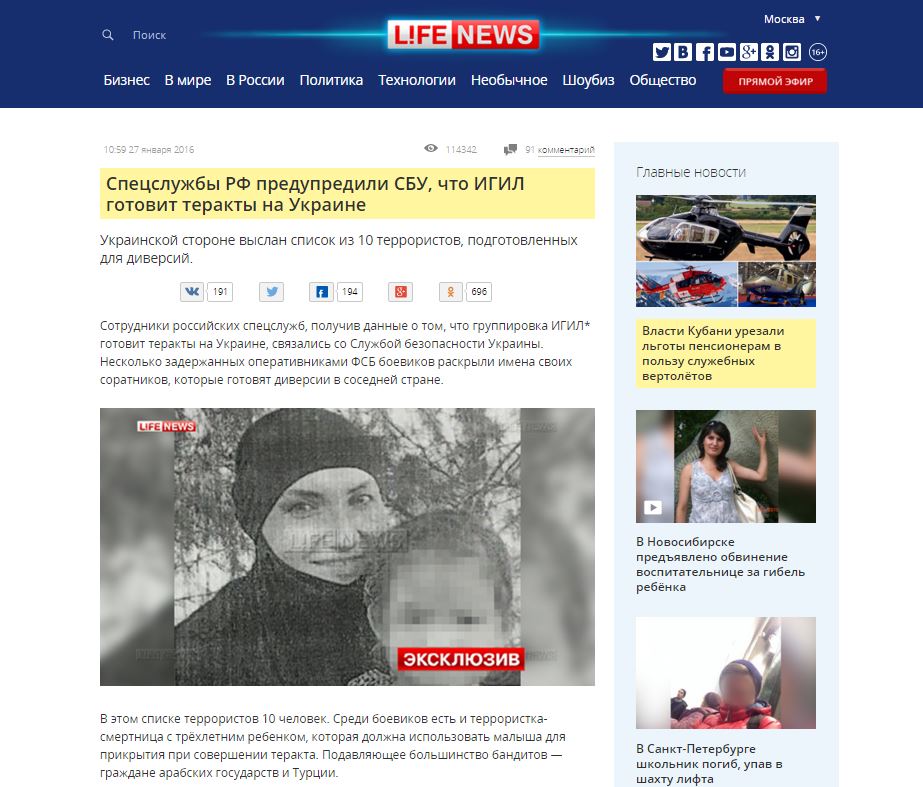 Having learned that ISIS groups are planning terrorist acts in Ukraine Russia's Federal Security Service has contacted the Ukrainian Security Service" (SBU) writes LifeNews.  The names of ten alleged terrorists about to descend on Ukraine were handed over to Kyiv, claims LifeNews.
Olena Hytlianska, the spokeswoman for Ukraine's Security Service (SBU) dismissed this story as a fake and said that the SBU has nothing to do with Russian special services.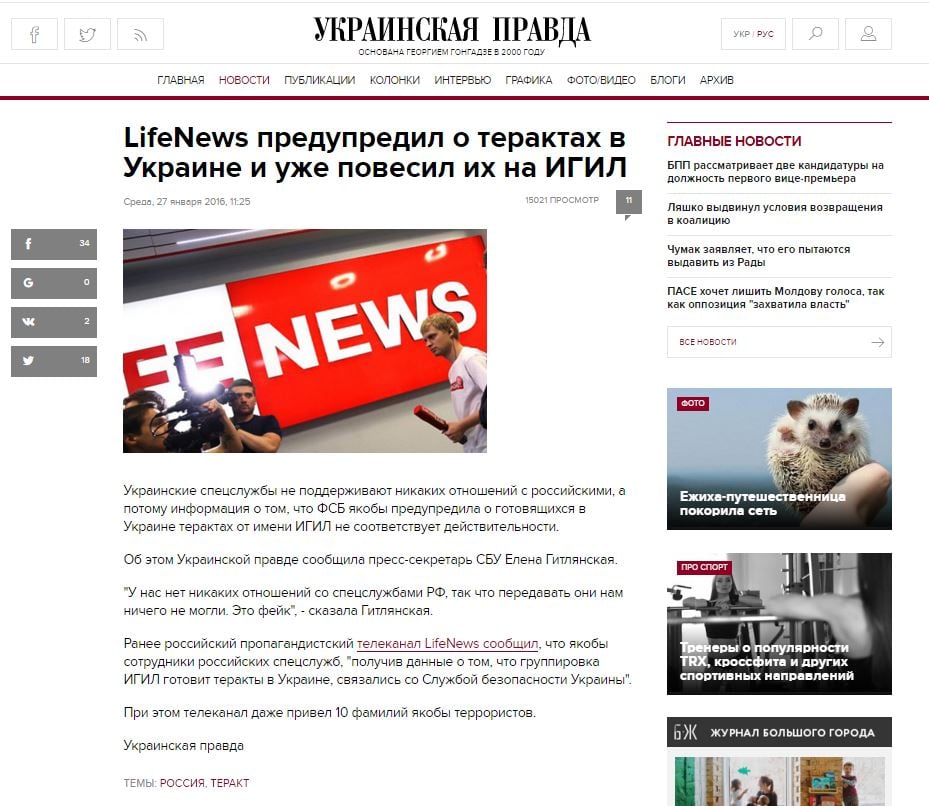 Speaking to the Ukrainian television channel 112 Hytlianska said the SBU was looking into LifeNews' claim about possible terrorist acts but underscored that their primary concern was not to cause panic and reassure people that the authorities were determine to keep the public safe.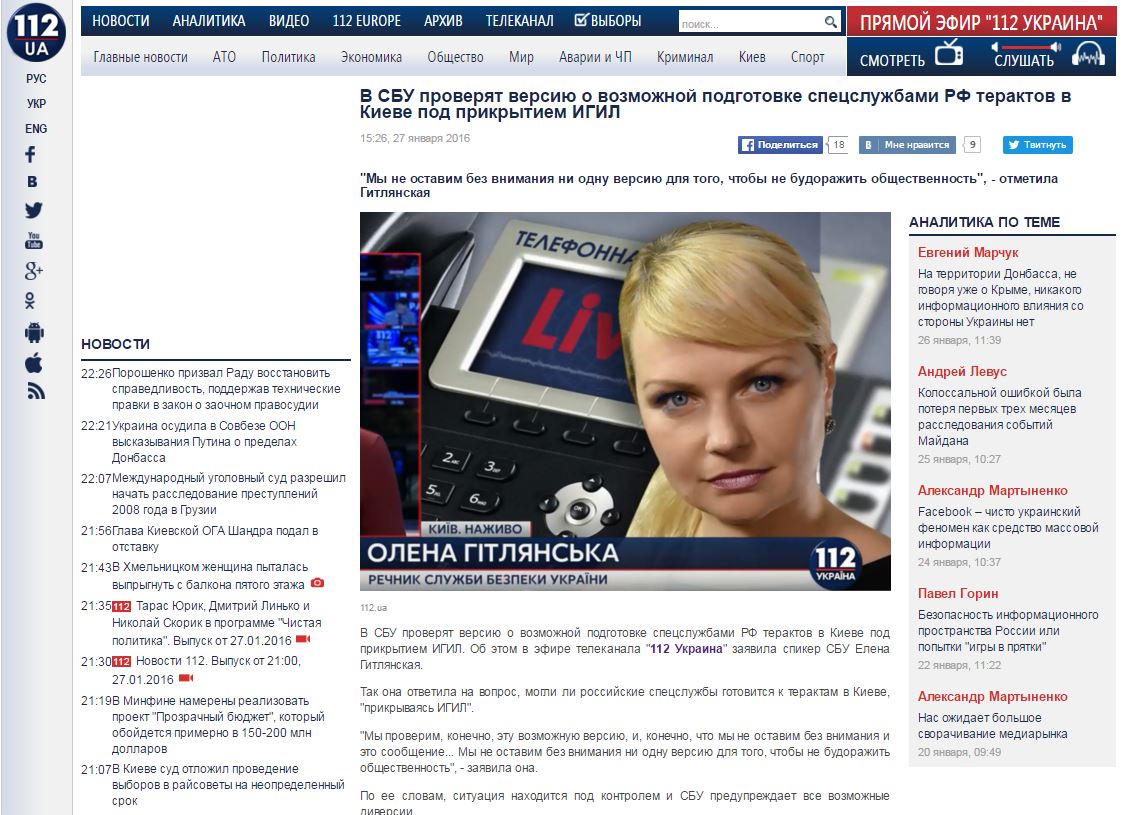 Russia's notorious LifeNews regularly broadcasts fake stories about Ukraine. Some of the more outrageous ones have claimed that Ukrainians crucify captive Russian soldiers and kill bullfinches because they are blue, white and red,  the colors of the Russian flag.