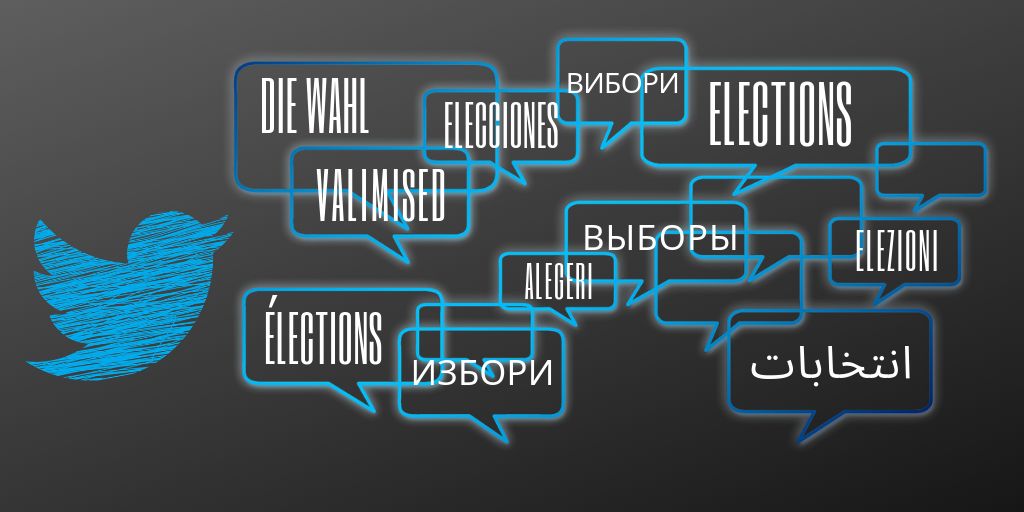 Kremlin attempts at election meddling in Europe started as far back as 2014, research by Cardiff University's Crime and Security Research Institute shows.
At the end of May 2014, amid the continuing financial crisis in Greece, EU member states were gearing up for the European parliamentary elections. So were the Kremlin's trolls – for their first known election meddling attempts in Europe.
Greek Re(co)nnaissance
According to Cardiff's researchers, 202 Twitter accounts, linked to the Internet Research Agency (more widely known as the St. Petersburg's Troll Factory), were actively tweeting during the European election period in 2014. Only a very small portion of the tweets was related to the elections themselves: five confirmed accounts tweeted just around 30 times between them. However, one of the accounts displayed a particular interest in the European elections process in Greece, tweeting photos of the polling stations, ballot boxes and ballot papers from several locations. The photos were accompanied by messages mocking lax security, unfavourably comparing the situation to elections in Russia and implying that voter fraud would be easily possible via ballot stuffing. The messages were multiplied by accounts later identified by Twitter as IRA-linked, too.
Such behaviour is consistent with malicious reconnaissance activities, with the goal to understand the voting process and potential weak points. The information might later be used to prepare public messaging about election rigging, to undermine the legitimacy of the elections and their results.
The physical presence of the IRA twitter account operator in Greece is not unprecedented. As a part of his indictment of the Internet Research Agency and associated individuals, Special Council Mueller stated that "certain Defendants travelled to the United States under false pretences for the purpose of collecting intelligence […]". This suggests that having operatives on the ground might have been a common element of Russian election meddling efforts.
IRA engagement with the European elections in Greece appears to have been limited. One of the reasons for that could be that by mid-2014 Ukraine had become a clear priority for Kremlin disinformation efforts. Nevertheless, in 2015 IRA-linked accounts tweeted over 9,600 times, exacerbating disagreements between Greece and the EU over the financial bailout package, and pushing the narrative that Greece should embrace Russia instead.
German debates
By 2016, English became the most used language by the IRA. Other languages were developed too, such as German, Arabic, Bulgarian, Estonian, Romanian/Moldovan, Spanish, Ukrainian and French, implying a wide interest in political events unfolding across the EU and beyond.
Notably, the number of tweets in multiple European languages was increasing until 2015, to drop next year, with one exception – Germany. The number of IRA tweets in German grew drastically in just one year: from over 4,000 in 2015 to over 14,000 in 2016. A third of all IRA accounts created in 2016 were targeting German-speaking audience, enabling Russia to meddle in high-profile political debates on German Twitter.
Several methods of increasing presence in social media were applied, from fishing for followers to buying them. What seemed to be most effective, however, was to switch narratives according to the trending topics of discussion.
The investigated accounts were, for example, posting messages against Alternative für Deutschland, to later support this German party, including retweeting its original posts. Others were supporting Angela Merkel and then spreading anti-refugee sentiments.
Similar (including anti-migrant) messages were spread among the Austrian network. The fact that these messages were spread a few months before elections in both Germany and Austria (2017) can hardly be seen as a coincidence.
This type of activity comes in handy when looking for followers with certain views, but also to achieve the main aims of disinformation – to deepen divisions, create confusion and question any belief whatsoever.
Much attention has been concentrated on Kremlin-backed information influence operations around the US presidential elections in 2016. However, Cardiff University research unequivocally confirms the IRA's long-term interest in European politics and elections: an interest that shows no signs of abating as Europe prepares for voting in 2019.
Sources and further reading:
"The Internet Research Agency in Europe 2014-2016". (2019). Cardiff University Crime & Security Research Institute.
Dawson, A. and Innes, M. (2019). "How Russia's Internet Research Agency Built its Disinformation Campaign". The Political Quarterly.
"The St. Petersburg Troll Factory Targets Elections from Germany to the United States". (2019). EUvsDisinfo.