One of the simplest ways of constructing a fake narrative is to conduct a quick vox pop on the street and present the results as a sociological poll reflecting public opinion. Pro-Kremlin site Ukraina.ru did exactly that.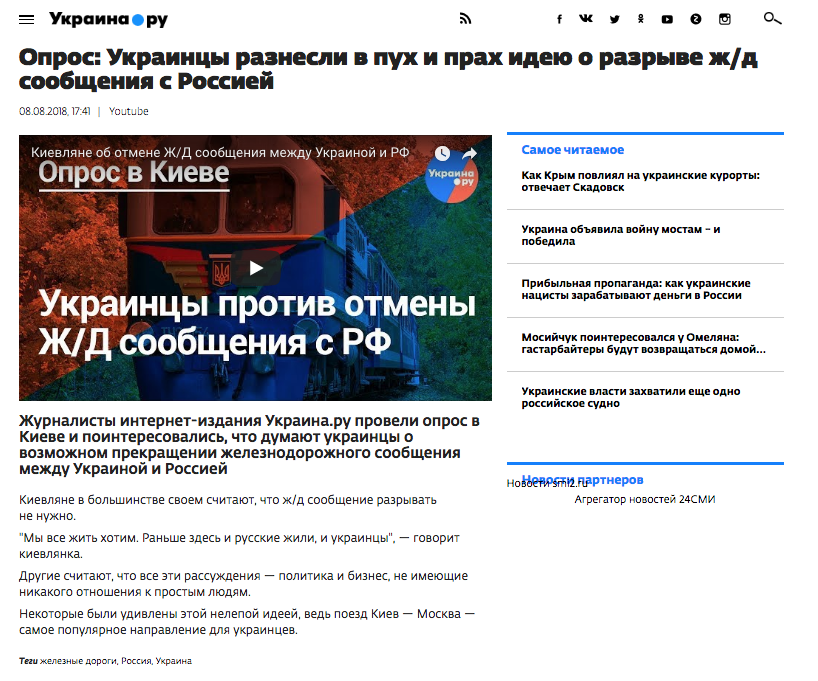 Its Kyiv correspondent took a brisk walk down the Ukrainian capital's central thoroughfare Khreshchatyk and asked 6 people if they thought rail connections between Ukraine and Russia should be abolished. All the respondents said contacts between Ukrainians and Russians should continue, our lives are connected, I don't mean with Putin, but with Russia, says one woman. People should be allowed to travel where they want to, replies another.
Six people who believe in human contact is interpreted by the likes of Ukraina.ru as representative of general Ukrainian views on Ukrainian-Russian railway links.
Let's take a closer look at that vox pop. Most people seem taken aback by the question, clearly not aware that Ukraine's Infrastructure Minister has proposed ending rail links with Russia in response to Russia detaining Ukrainian and other national commercial ships in the Azov sea. Of the six people who expressed their opinion about this issue, only one appeared to be younger than forty. The journalist doing the questioning covered a distance of a few hundred meters and spoke with only six people. Can such a limited number of responses be sufficient to make such a sweeping generalization of a conclusion,  that Ukrainians are against ending train links with Russia?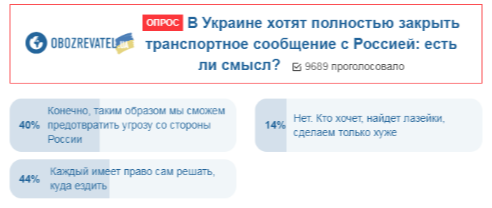 The Ukrainian news site Obozrevatel conducted a similar poll on its website.  Obozrevatel posed the question as follows: Some want to completely end train connections with Russia, do you agree?
Ten thousand people responded Obozrevatel reports, and the results are much more nuanced than Ukraina.ru's crude sweep. 44 percent said everyone has a right to travel where they want, another forty percent agreed that train connections should end, fourteen percent disagreed.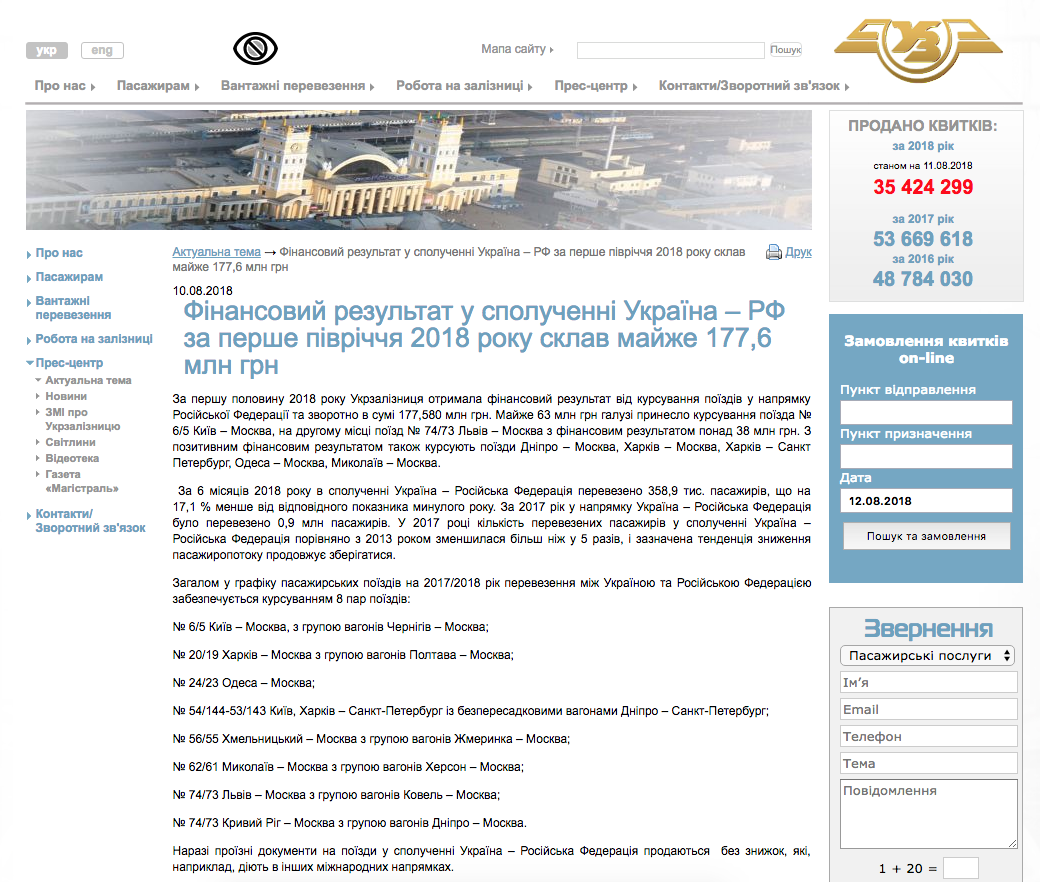 Whether it's the end of the line for trains between Ukraine and Russia is currently a point of discussion. Ukraine's Infrastructure Minister Volodymyr Omelyan says the transport of goods to and through Russia will continue in line with Ukraine's WTO obligations.
Recently Ukraine's State Rail System published data about Ukraine-Russia rail traffic. While these tvikransport corridors are financially viable, less and less passengers are traveling to and from Russia, the report points out.
Ukraine currently has eight train routes to and from Russia.