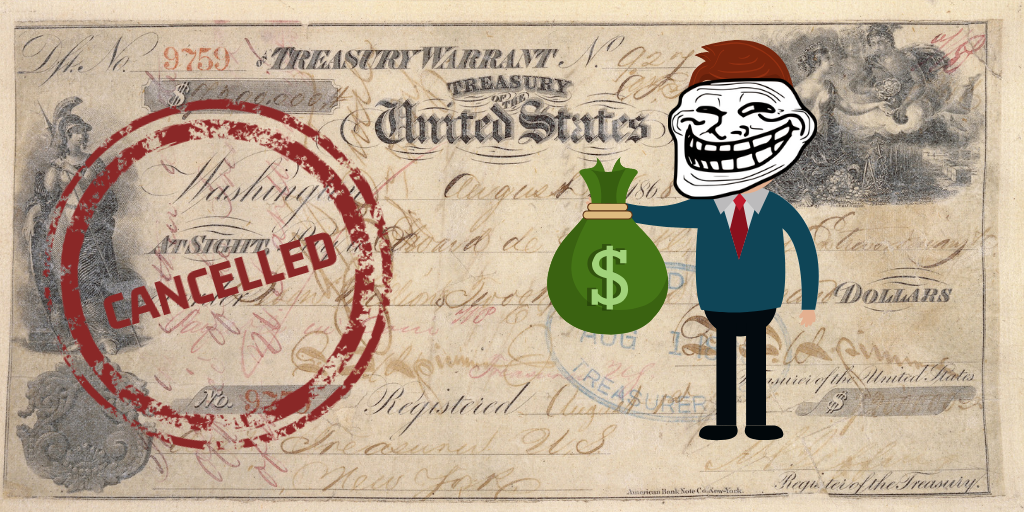 Wheels were turning last week in the St. Petersburg troll factory. Its very own news agency, RIA FAN, published a statement by Kremlin-linked publicist Nikolai Starikov, who suggested that Russia might withdraw from the 1867 treaty with the United States on transferring the ownership of Alaska.
According to Mr. Starikov, Russia is ready to refund the United States the $7.2 million it paid for Alaska and bring the region back into the Russian fold. This, in Mr. Starikov's opinion, should be in response to Washington's plans to withdraw from the Intermediate-Range Nuclear Forces Treaty (INF).
In a published statement that combines two disinformation favourites of provocation and "whataboutism", Mr. Starikov sets out the supposed legal grounds for such a step. According to him, the Alaska Treaty of Cession was signed in a different geopolitical reality. And while the treaty provides for the transfer of the territory, it does not specify for how long, as the traditional Russian diplomatic formula "for eternal time" is missing.
Mr. Starikov who is also the commercial director of the "Pervyi kanal" TV station branch in St. Petersburg, has in the past been involved in spreading large quantities of false and misleading information, all in line with the Kremlin's disinformation narratives on issues such as Ukraine, the migration crisis and terror attacks in Europe. Mr. Starikov has not shied away from conspiracy theories either. Entries on his personal blog suggest that the Bilderberg group made Emmanuel Macron the President of France and that global elites are destroying the world financial system via the leakage of the Panama Papers.
Insinuating that Alaskans would be better off under Moscow's control has also been a part of the Kremlin's disinformation campaign in the past.
A journalistic research project by the independent Russian news outlet RBC showed last year that the RIA FAN news agency is a creation of the troll factory in St. Petersburg and shared its first address with the trolls before moving to separate premises. Owned by businessman Yevgeny Prigozhin, who has earned the nickname "Putin's chef", RIA FAN has been instrumental in spreading disinformation and disrupting the public information sphere both in Russia and abroad.