Dear followers, friends, well-wishers and critics.
Our project was started on the 2nd March 2014 as a result of a spontaneous idea that was suggested in the comments on one of the journalists Facebook pages. Right then and there we decided that the huge amount of disinformation, unchecked rumors and the great skill of the mass media to call white black and vice versa is very dangerous. We still think that way. We decided to fight this through checking and reasoning the messages that can be proven with facts.
None of us could even imagine that our project will cause such a huge resonance. By the 26th March our website was visited by almost 1.5 million unique users and they left more than 5.200 comments. Respected world media such as BBC, Frankfurter Allgemeine, Mashable, Lenta.ru and many others mentioned our project. We were on many Ukrainian and international TV channels and radio programs. We were approached by human rights organizations and our project was recommended in Ukraine's Ministry of Foreign Affairs' March newsletter.
All of which gives us huge responsibility. What we do appears to be considerably more popular than we had ever imagined.
We are all mostly journalists or graduates of universities of journalism. Every one of us has a job and is taking part in StopFake project only when we have free time. So far we have been paying our expenses from our own pockets, but it seems now we need your help.
If you feel like our project is important can you please support us? Your money will go towards hosting, IT support, production of weekly video news and a partial compensation to our journalists that spend a lot of their time writing for StopFake and concentrating less on their paid work.
Our project is not and is never going to be working for profit. We need the money just so we can continue doing what we do.
Paypal
[paypal-donation]
BTC
1NvVSLgG5g78aYZrU7NkBB4qRZg9V84bmA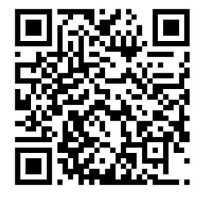 Monobank
5375 4141 0075 3291
SWIFT-аккаунты:
For foreign citizens
To pay in euro:
BENEFICIARY: PANIN IURII
ACCOUNT: 6762462680414825
BANK OF BENEFICIARY: PRIVATBANK
SWIFT CODE: PBANUA2X
INTERMEDIARY BANK: Commerzbank AG Frankfurt am Main Germany
SWIFT CODE: COBADEFF
CORRESPONDENT ACCOUNT: 400886700401
IBAN: UA713052990006762462680414825
To pay in dollars:
BENEFICIARY: PANIN IURII
ACCOUNT: 6762462619258095
BANK OF BENEFICIARY: PRIVATBANK
SWIFT CODE: PBANUA2X
INTERMEDIARY BANK: JP MORGAN CHASE BANK
SWIFT CODE: CHASUS33
CORRESPONDENT ACCOUNT: 0011000080
IBAN: UA053052990006762462619258095
For Ukrainian citizens
Personal donations:
Kind Regards,
Your StopFake.