By Vitalii Rybak, for UkraineWorld
JANUARY 31: A UKRAINIAN OLIGARCH REPEAT'S THE KREMLIN'S NARRATIVE ABOUT "NEUTRAL UKRAINE"
On January 27, Dmytro Firtash, a Ukrainian runaway oligarch who currently resides in Austria, and one of the owners of TV channel Inter, published an article saying that Ukraine could be "the Switzerland of Eurasia" if it gave up on NATO membership. Lanny Davis, a lawyer representing Firtash first asked Kyiv Post to publish this article as "exclusive" op ed piece from his client. However, when the outlet refused, Davis published the article on his Medium page. In the end, many Ukrainian media outlets picked up this story and shared key narratives from the article by Firtash.
"This is my point pertinent to the current crisis: America, Europe, and Russia can all benefit from a neutral Ukraine as economic and trading partners with all, military allies of none," Firtash writes. "I have little doubt I speak for many Ukrainians who would like to have the best of both worlds — neutrality, trading with all, and good relations with all. And why not? This would mean more jobs and prosperity for Ukraine. A neutral Ukraine should not be seen as a threat to America, Europe, or Russia," he adds.
This is a classic Kremlin narrative spread via one of it's proxies. Russia would never allow Ukraine to remain neutral: European and Euro-Atlantic integration of Ukraine is the only alternative to coming back to Moscow's political orbit. Russia's aggression against Ukraine has been the key driver of Ukraine's drift towards NATO since 2014.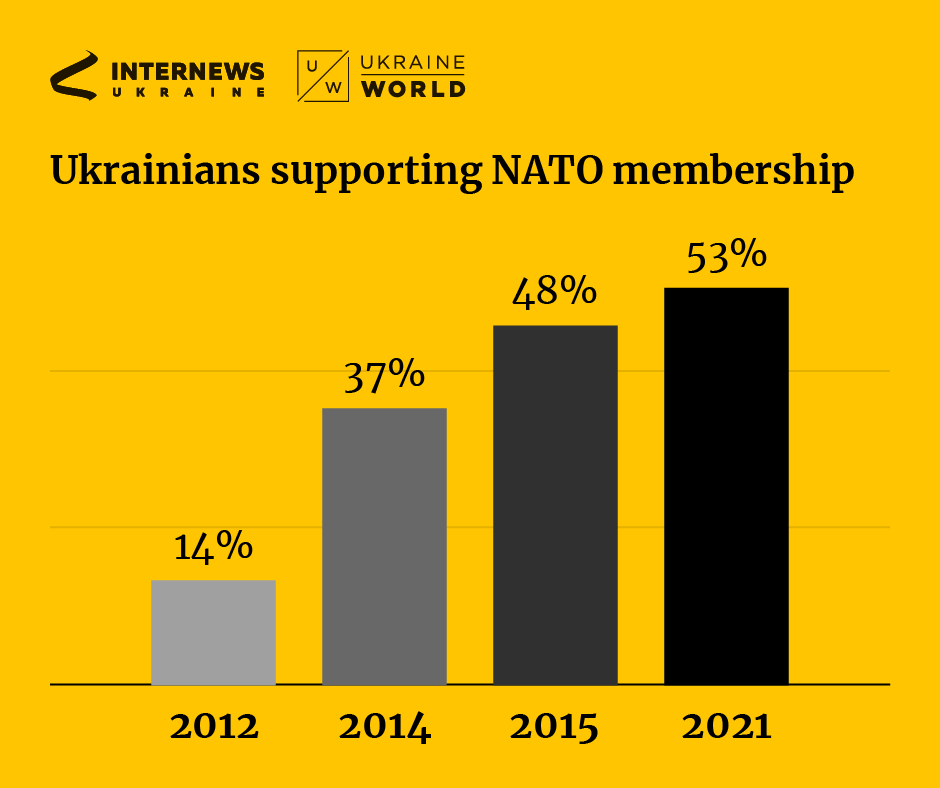 JANUARY 26: ANONYMOUS TELEGRAM CHANNELS SPREAD NARRATIVE ABOUT THE U.S. AND RUSSIA MAKING A DEAL ON UKRAINE BEHIND UKRAINE'S BACK
On January 23, anonymous Telegram channel Ze Rada (77 thousand subscribers) published a post in which it writes with reference to "it's source" that Joe Biden and Vladimir Putin "reached some kind of an agreement in Geneva in summer" and, according to this agreement, "the U.S. took an obligation to solve the Ukrainian issue in Minsk format." Hence, the post reads, both the West and Russia raise tensions and demonstrate readiness for the war, but in fact all the recent talks about possible Russian invasion were made to coerce Zelensky to accept Russia's terms on Donbas.
This post was shared by numerous other anonymous Telegram channels, including First (416 thousand subscribers), Legitimnyi (228 thousand subscribers), Rezident (172 thousand subscribers), Spletnitsa (55 thousand subscribers), Tainaya Kantseliaria (40 thousand subscribers), Hater (4 thousand subscribers). Channels Legitimnyi, Rezident and Spletnitsa were proven to be controlled by Russian General Staff Main Intelligence Directorate (GRU). Other channels are likely to be a part of the Russia-controlled network as well.
This is only one example of how anonymous Telegram channels try to push the narrative that the West and Russia have already reached an agreement on Ukraine behind Ukraine's back. "Unfortunately, in this situation, we have become a hostage to the bargaining between the superpowers, which consider Ukraine as one of the elements of the Big Deal," Rezident writes. The end goal of this campaign is most likely to spread despair in the Ukrainian society.
JANUARY 20: ANTI-WESTERN ACTORS BLAME THE WEST FOR RUSSIA'S MILITARY ESCALATION AGAINST UKRAINE
As Russia continues to amass its troops near Ukraine's borders, anti-Western and pro-Russian actors in Ukraine spread the same narrative Russian officials, media and commentators do: Russia allegedly does not want to wage war against Ukraine, and the recent military escalation is the result of provocations by the West and by the U.S. in particular.
For instance, Ihor Huzhva, chief editor of the online media Strana, which often has pro-Russian rhetoric, argued in his Facebook post that "the Western media blow out the panic about "Russian invasion to Ukraine". According to Huzhva, a war with Ukraine would not be beneficial for Russia as it "would solve neither of its tasks, but would create a lot of new problems." On the contrary, in the West and in Ukraine alike "there are forces which are very much interested in breaking off the negotiations between U.S. and Russia," Huzhva suggested. He assumed that the West could use the Russia-Ukraine war in February to draw attention from the 2022 Winter Olympics in China. A very similar message was voiced by Sergei Markov, a Russian political commentator. He argued on air of Komsomolskaya Pravda radio that the U.S. might start a war in Donbas in January to upset the 2022 Winter Olympics.
Ukrainian political commentators often voice anti-Western messages which Russian media later share. On January 18, a talk show took place on TV channel NASH (owned by pro-Russian politician Yevhen Murayev), during which Russia's military escalation was discussed. Guests of the talk show shared several anti-Western messages. For example, Viktor Suslov, a political commentator linked to the pro-Russian Opposition Platform—For Life party, stressed that "the country [Ukraine] is on the brink of the economic catastrophy", and this happens "along with the military frenzy of the West." It is notable that key messages from the talk show were published on ukraina.ru, a Kremlin-controlled media which is popular in the occupied territories of Donetsk and Luhansk regions.
Such narratives are in line with recent statements by Russian officials. On January 17, Russia's foreign minister Sergei Lavrov dismissed the U.S. statement that Russia is preparing for a "false-flag operation" in Donbas as "total disinformation." On January 20, Russian Foreign Ministry spokesperson Maria Zakharova stated that Ukrainian and Western claims of an imminent Russian attack on Ukraine were a "cover for staging large-scale provocations of their own, including those of military character."
By Vitalii Rybak, for UkraineWorld
Vitalii Rybak is analyst and journalist at UkraineWorld and Internews Ukraine.