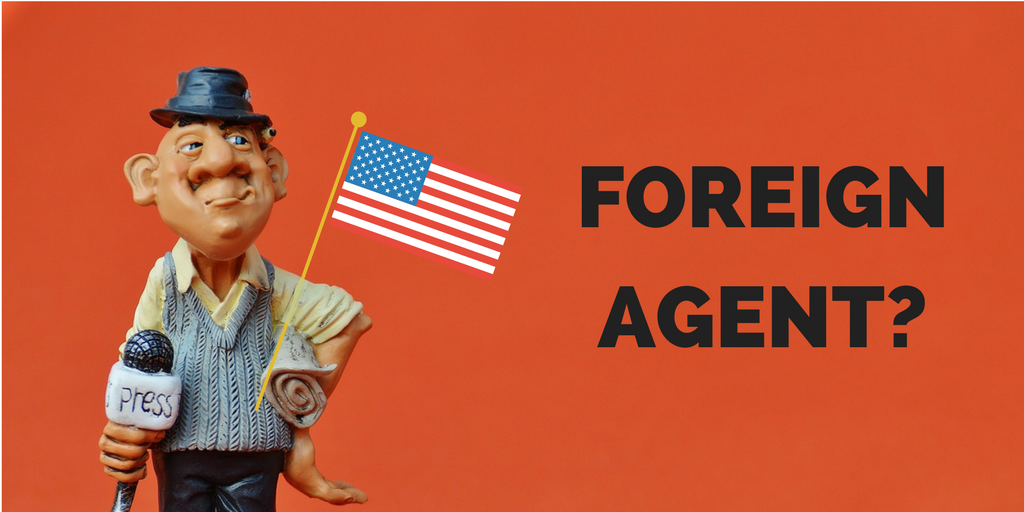 Pressure is piling up on Moscow-based U.S. media outlets, with reports that Russia is putting together a media blacklist in retaliation for a U.S. probe into RT and Sputnik. Both these Russian state-funded media organisations have been accused of spreading disinformation.
Citing a source in the Federation Council, Russia's upper house of parliament, the RBC television channel reported on October 17 that the Council had drafted a proposal to list U.S. media outlets operating in Moscow as "undesirable."
These include CNN; Radio Free Europe's Russian service, known in Russian as Radio Svoboda; Current Time, a Russian-language cable news network launched by Radio Free Europe; Idel Realii, a Russian-language website run by Radio Free Europe's Tatar-Bashkir service; and Voice of America.
Threatening Letter
The proposal was drafted by a committee set up in June at the Federation Council to "protect national sovereignty" and counter what it describes as Western meddling. The blacklist will reportedly be sent to the Justice Ministry after the committee's next session on October 23.
Committee member Oleg Morozov told RBC that the targeted media outlets "interfered in Russia's internal affairs."
U.S.-sponsored media have been in Moscow's crosshairs for years, and reports of a blacklist came just days after the same outlets received a letter from the Russian Ministry of Justice threatening to brand them "foreign agents" and slap them with restrictions.
'Set of Measures'
Responding to the letter, Current Time director Daisy Sindelar said her team had "no concrete information about any moves being taken against RT in the United States" and therefore had "no reason to expect reciprocal action."
To further muddy the waters, the Federation Council's committee on national sovereignty is now denying putting together a blacklist – while hinting at possible amendments to Russian media laws.
"We didn't draft any lists," said Andrei Klimov, the head of the committee. "We asked agencies to prepare a set of measures in possible response to the discrimination of Russian media on U.S. territory, and to ask us in case something is missing in the current legislation."