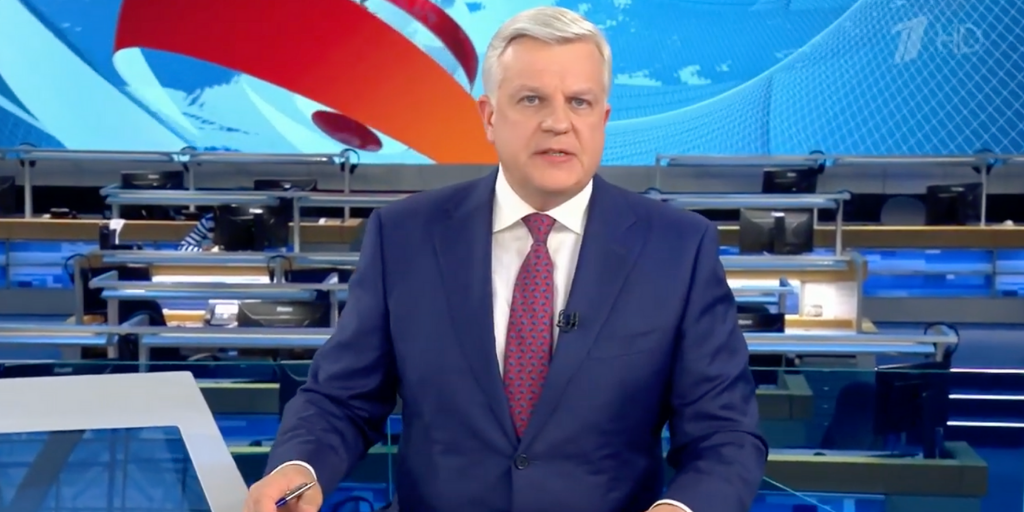 Last week Germany expelled two employees at the Russian embassy in Berlin in connection with the murder of a Georgian asylum-seeker in the German capital.
Russian TV reacted by applying two different defensive disinformation techniques at the same time: distraction and ridicule.
However, an obvious third defence technique remained unused; and perhaps for a good reason.
Distraction
In a news programme broadcast on 8 December, the state-controlled network Pervyi Kanal told its audience that, according to the German government, "Russia had not been helpful in the investigation of the murder", and that this had been Berlin's reason for the expulsion.
The trick from the side of Pervy Kanal was simple: while Moscow's lack of cooperation was indeed mentioned in the German Foreign Ministry's statement, it also said that "there are sufficient grounds to believe that the killing was carried out either on behalf of state authorities of the Russian Federation or of those of the autonomous Chechen Republic as part of the Russian Federation".
The omission of this important message allowed Pervyi Kanal to leave its audience with the impression that Berlin had overreacted, as the independent Russian outlet The Insider stressed in an analytical article.
Ridicule
The Russian news report also included an ironic reference to the English phrase "highly likely".
Last year, pro-Kremlin media and Russian government communicators launched a campaign to discredit the international reactions to the Kremlin's responsibility for the chemical attack in Salisbury, U.K.
A central part of this defensive campaign was to ridicule the use of the term "highly likely" – a standard expression in language of intelligence reports, and try to drown it in sarcasm.'
Russian state media, including RT, reacted to the Skripal case in Salisbury, U.K., with the same disinformation techniques now used with regards to the murder case in Berlin: distraction and ridicule.
No denial
The third defence technique, which Pervyi Kanal fell short of, was flat denial.
Notably, Moscow remains in denial of Russia's responsibility for two major international incidents: The downing of Malaysia Airways Flight MH17 and the attack in Salisbury.
The Russian TV channel REN TV, alongside other Russian media, opted for attacking the victim with allegations of connections to terrorists.
If this leaves Russian viewers with the impression that Russia has indirectly admitted its guilt, Pervyi Kanal's manipulations can be seen as a form of damage control: audiences are pushed towards looking at the murder in Berlin as acceptable.