At the beginning of April several sites reported that men infected with COVID-19 are in danger of losing their reproductive capacity. The source for these claims is an unverified scientific article on a website that is a "preprint server for health sciences" suggesting that the coronavirus might harm male fertility.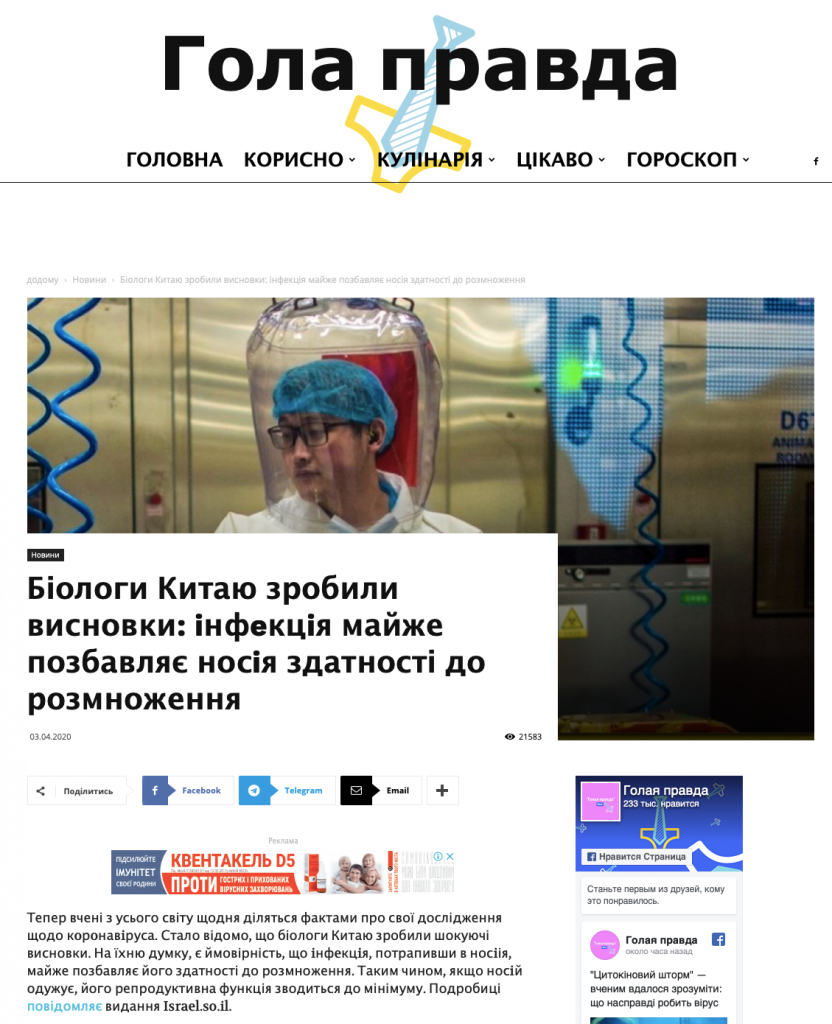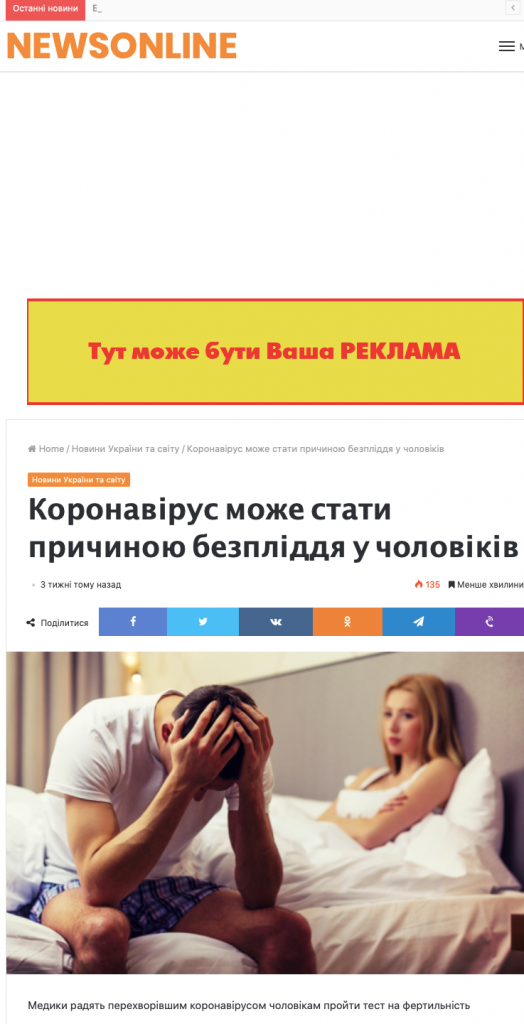 After the article was published on the MedRxiv site (pronounced med-archive), the Hubei province republished it on its official government website, several hours later however, Chinese officials removed it from the site altogether. 
Viral infections can cause problems in the male reproductive system, however to claim that COVID-19 causes men to become sterile is simply false.
Although the original article states that the coronavirus results in hormonal changes in males, it also clearly explains that "there is no clinical evidence about whether coronavirus can affect male gonadal function so far".
Using republished versions rather than the original article, all sorts of distorted interpretations of the article began making the rounds on various sites with claims such as "coronavirus infections deprives the carrier of the ability to reproduce" and "even after recovery from COVID-19, male reproductive functions are compromised".
The medRxiv site which published the original abstract, distributes complete, but unpublished manuscripts in the areas of medicine, clinical research and related health sciences for the purpose of sharing results before peer review.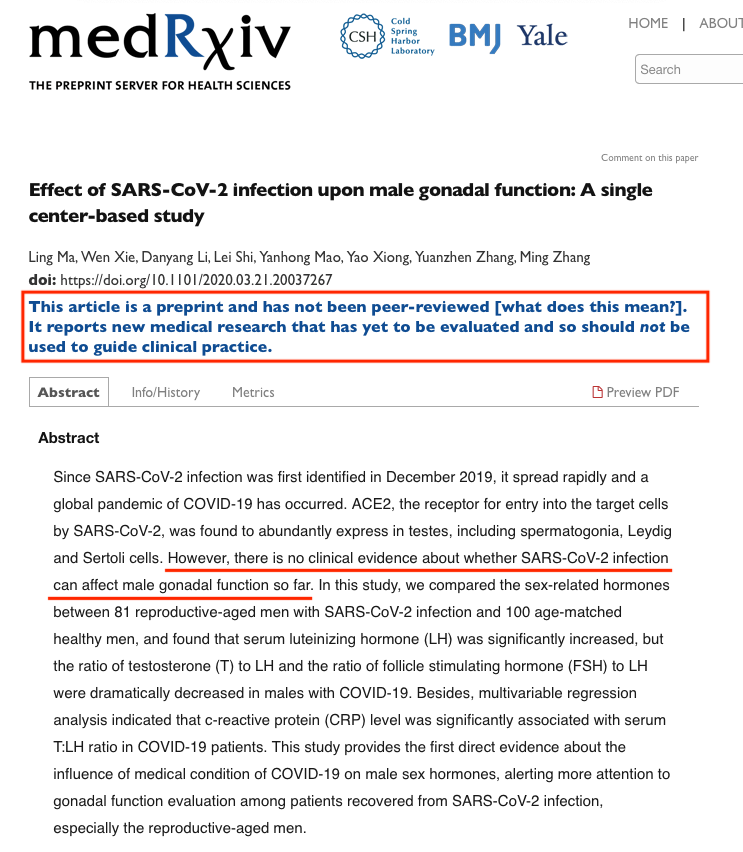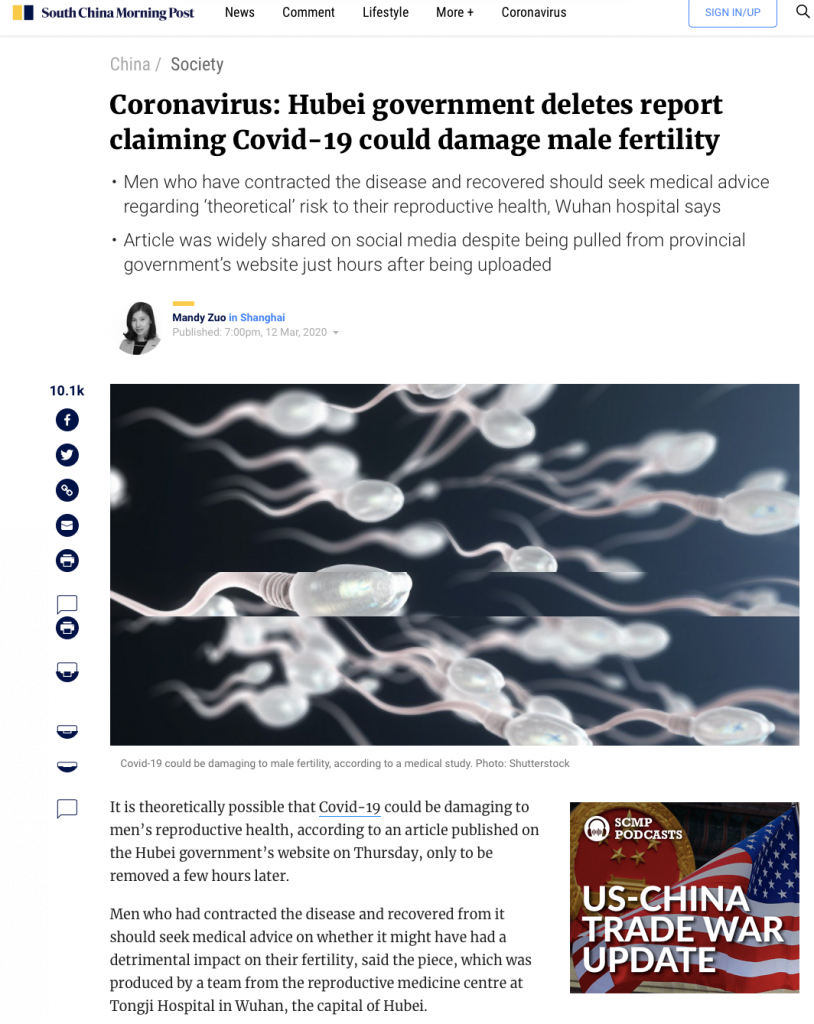 Before the body of the article there is a very visible and clear disclaimer in bold typeface stating: This article is a preprint and has not been peer-reviewed [what does this mean?]. It reports new medical research that has yet to be evaluated and so should not be used to guide clinical practice.
In this particular study, a group of doctors from Wuhan compared the sex-related hormones between 81 reproductive-aged men who were infected with the coronavirus and conclude that compared to healthy males, their hormone count has changed significantly. They advise men who have recovered from COVID-19 to seek further medical advice on their fertility.
The medRxiv site calls on journalists who report on medical research and use information presented on the site to keep in mind that the studies published have not been peer reviewed and have yet to be evaluated by the medical community. "The information presented may be erroneous" medRxiv states clearly and unequivocally.
Speaking to the South China Morning Post Qi Guangchong, an andrologist at Yueyang Hospital of Integrated Traditional Chinese and Western Medicine in Shanghai, said it was not uncommon for viral infections to cause problems with the male reproductive system.
"Many viruses have been proved to affect male fertility, including those that cause hepatitis B and mumps. A third of mumps patients develop orchitis, and in some cases the testes get smaller, leading to infertility," he said.
In a Newsweek article, Professor Allan Pacey, a leading expert in male fertility at the University of Sheffield in the U.K., pointed out that the article is a discussion paper which has not been peer-reviewed and is highly theoretical.
"At present it is somewhat premature to conclude from this study [that] COVID-19 will definitely affect male fertility, but it is useful that the authors have raised this concern so that researchers can in due course take a look at the fertility of those who were infected by COVID-19," he said.