Ukrainian pensioners are called upon to arm themselves so they can protect the country from Russia Ren TV, Rambler, News.ru, Izvestia and others announced last week, citing Kyiv city council member Yuriy Syrotiuk from the right leaning Svoboda Party as the source for the claim.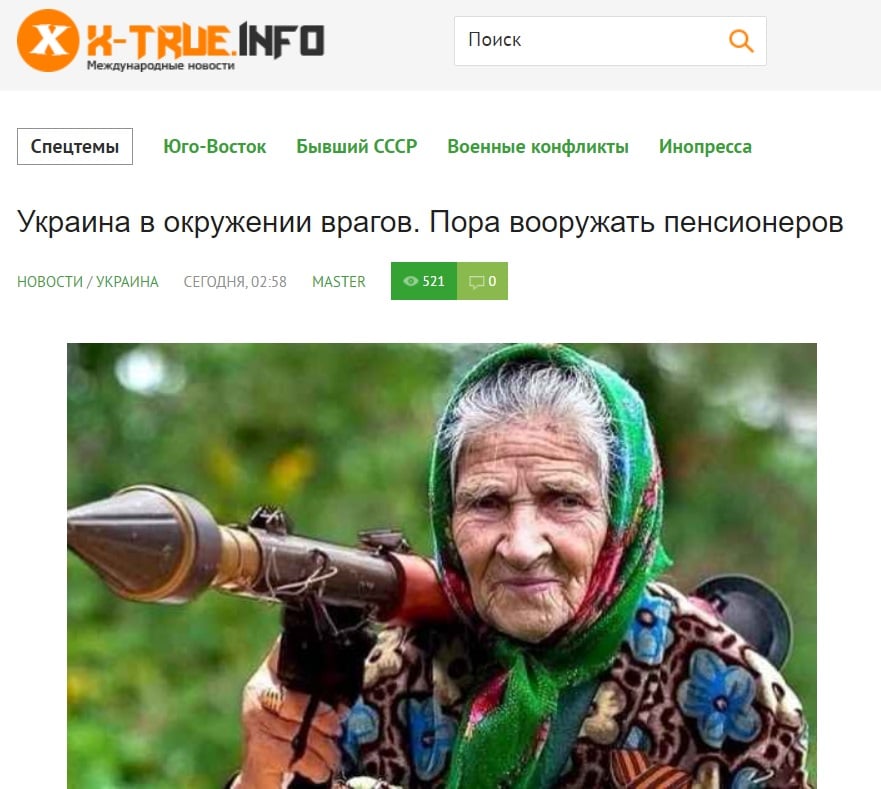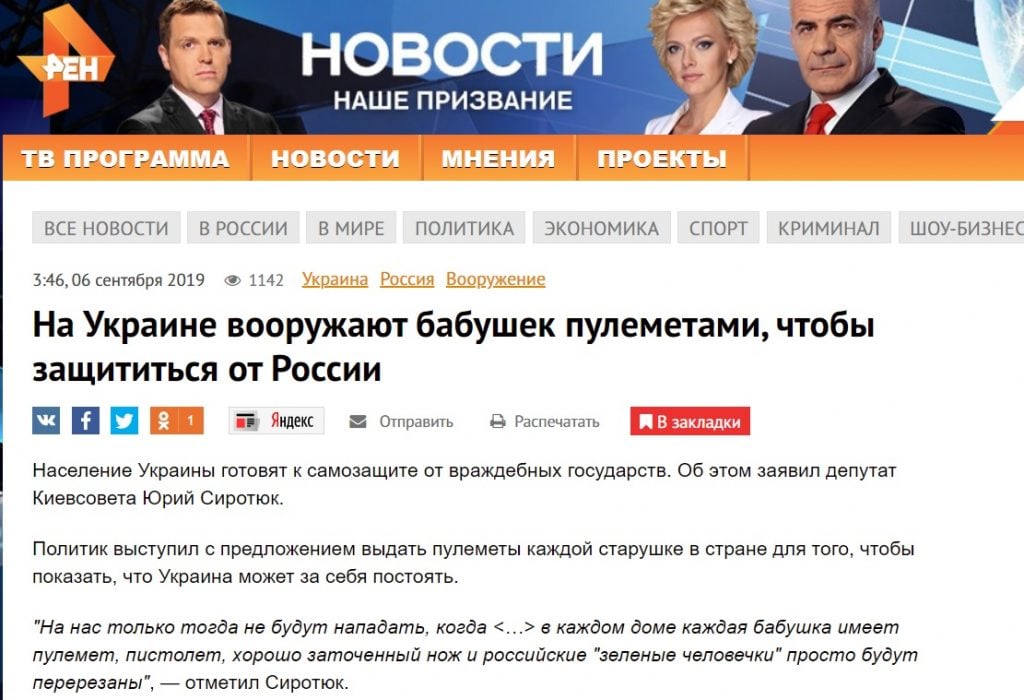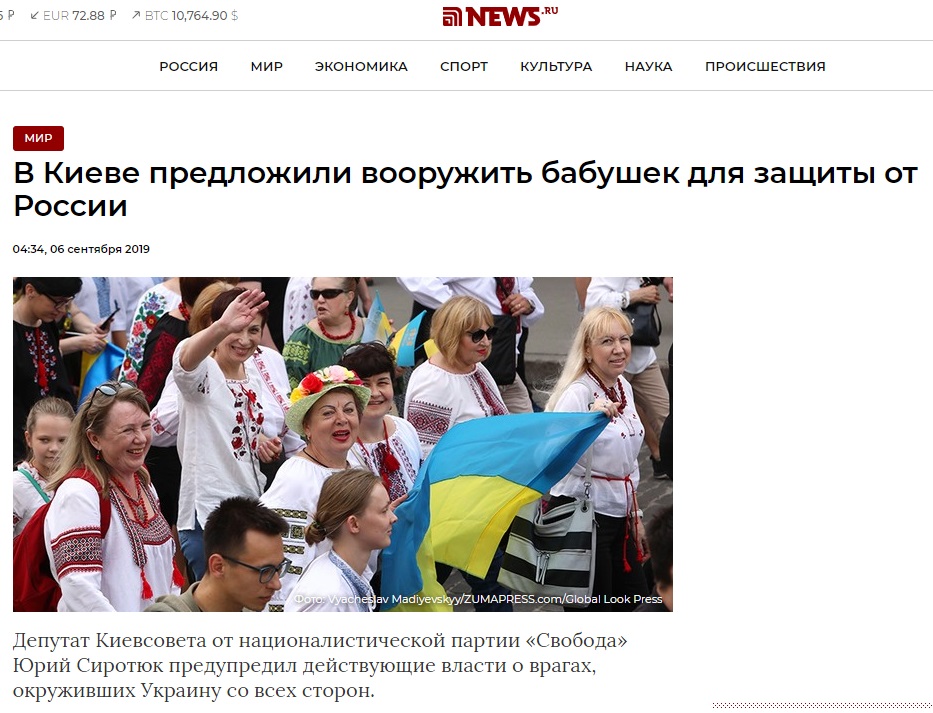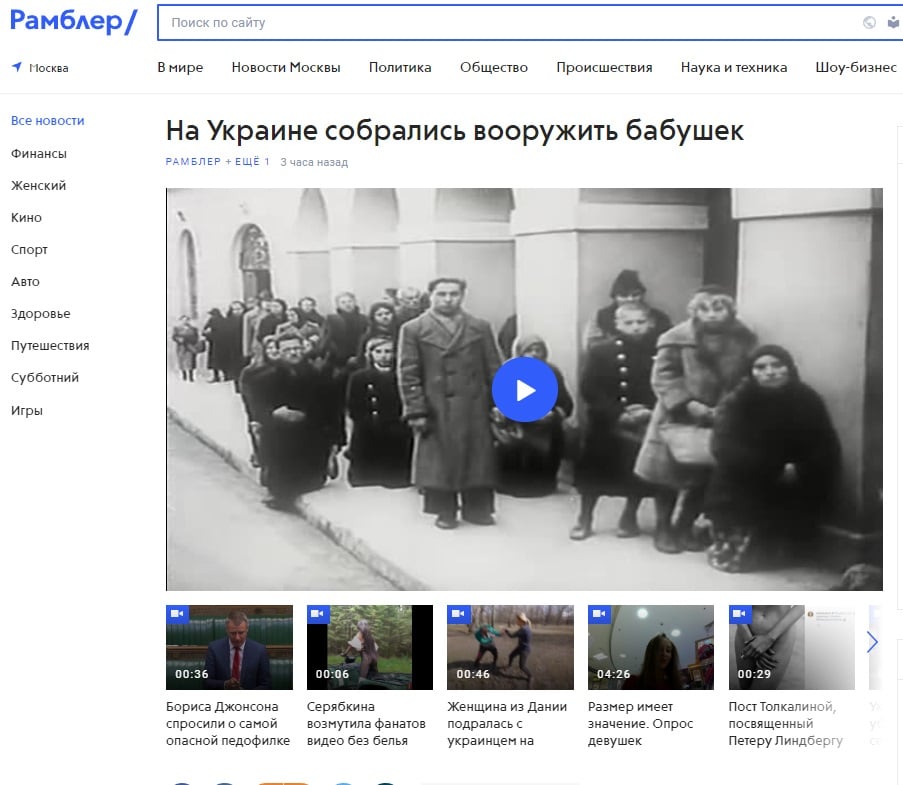 During a youth forum held in Kyiv at the end of August, Syrotiuk called for every old woman in the country to be given a machine gun so that Ukraine can stand up for herself. "Only when every grandmother has a machine gun, a gun, a sharp knife, then Russian "little green men" will simply be cut down," REN TV quotes Syrotiuk.
We found the original recording of Syrotiuk's talk at the youth forum on YouTube Radio Holos FM channel and the truth is a bit of a far cry from the Russian distortion. Syrotiuk does indeed speak about the need to issue weapons to Ukrainians in order to counter Russian aggression, however Russian media have taken his meaning out of context, focusing only on the idea of arming retired grannies.
This is what Syrotiuk actually said: "We feel that Ukraine cannot support a huge professional army; therefore every citizen of Ukraine must be able to protect themselves. The formula in Ukraine should be like in Switzerland, a peaceful, well-armed Ukrainian people. We will not be attacked only when Putin knows that in every house, every grandmother has a machine gun, a gun and a sharp knife".
An Interior Ministry Decree (No. 622) on weapons ownership does not allow for a general arms issuance to the entire Ukrainian population. New laws on this issue are currently under discussion.