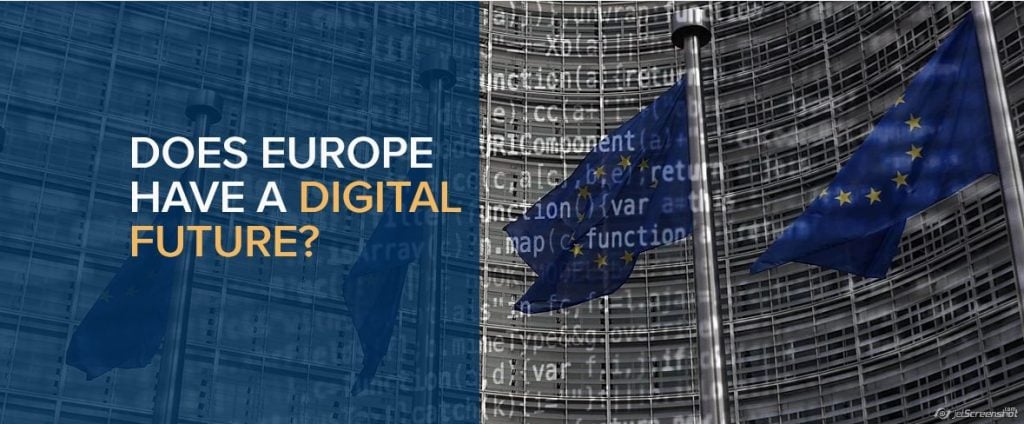 By Dr. Alina Polyakova. for CEPA
On February 19, the European Commission published the first installment of its long-anticipated digital strategy — a white paper on artificial intelligence and a European data strategy. These documents are part of European Commission President Ursula von der Leyen's aim to ensure that Europe stays in the game of digital competition as the United States and China begin to dominate the global race on development of artificial intelligence and related emerging technologies. With this backdrop, Europe risks being left behind. As the Commission acknowledges, "investment in research and innovation in Europe is still a fraction of the public and private investment in other regions of the world. Some €3.2 billion were invested in AI in Europe in 2016, compared to around €12.1 billion in North America and €6.5 billion in Asia."
But the newly published papers reveal where the European Union sees its comparative advantage: setting out a normative, values-based agenda for digital innovation within a single European digital marketplace, or as President Macron has called it, European technological sovereignty. And the Commission has set out an ambitious agenda.
Here are some of the takeaways:
Focus on developing digital capabilities: With the AI white paper, the EU aims to begin a public debate on how to ensure "fundamental" individual rights while facilitating innovation. With 27 member states, coordination will be a challenge, and the paper proposes several institutional fixes to improve cooperation between the member states and public and private sectors, including the creation of a network of centers of excellence to incubate and coordinate research and innovation.

"An ecosystem of trust:" In a previous document, the Commission laid out its vision for a regulatory framework on AI that is rooted in principles of public safety, individual agency and oversight over personal data, transparency, non-discrimination, accountability, and environmental well-being. In many ways, the new strategy is an attempt to marry the EU's desire to lead on environmental issues with digital innovation and the creation of an attractive business environment. Historically, these aims have not gone hand in hand, and it remains unclear how the Commission plans to reconcile them here.
Significantly, the AI white paper takes a strong stance on facial recognition, opening a long-overdue debate on these technologies, which have profound consequences for privacy and safety. Technology that matches an individual's picture against a database to identify that person (one-to-many matching) is prohibited by the EU. Such "remote biometric identification" can only be allowed "for reasons of substantial public interest."
The European Strategy for data emphasizes the importance of high quality data for the development of AI tools. But here again, the EU is seeking to balance a commitment to protecting individuals' rights to their personal data while aiming to provide more access to data to businesses and the public sector. The ultimate vision is a single European market for data, that nonetheless secures personal data and opens the way toward data portability.
As with previous EU regulation in the digital domain, most notably the GDPR that came into effect in 2018, the new strategies published this week are not directed against private companies in the United States, but the proposals nevertheless may affect them. The white paper notes that since EU-based cloud providers share a meager part of the global market, the European Union is vulnerable to external threats. In addition, it notes that that service providers who operate in the EU may be subjected to legislation of third countries. There is also uncertainty about data protection of EU citizens or businesses if service providers are operating from the third country. In sum, while the United States takes a backseat to establishing a regulatory framework around digital technologies, the EU is setting out an agenda that will in effect regulate American companies.
By Dr. Alina Polyakova. for CEPA