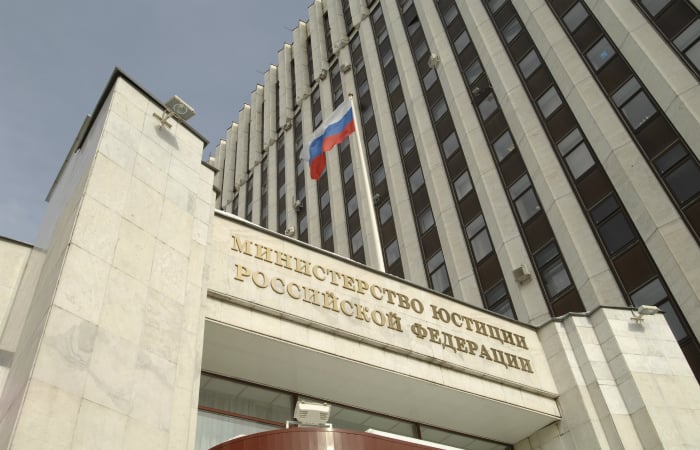 Ekho Moskvy has been turned down for a request to its shareholders for a loan of 100 million rubles for six months, RBC.ru reported, citing a news item on the radio's web site.
A minority of shareholders blocked the request, "acting editor-in-chief Vladimir Varfolomeyev" was quoted as saying in the brief message, characterizing the terms of the loan as "cabal-like."
It was not known why Varfolomeyev was described with the title "acting editor-in-chief" as he has been deputy editor, and the editor-in-chief has been Aleksei Venediktov, who has not made any statements about any changes.
The minority shareholders believed the loan's terms could not be met, said Varfolomeyev, which will lead "to the completely loss of Ekho Moskvy's economic independence and as a result, to the full loss of its editorial independence."
The loan was sought from Aura-Media, Ltd. in order to cover a forecasted deficit caused by Russia's economic crisis and the crash of the ruble earlier this year.
Evidently citing a shareholder, Varfolomeyev said that "the new general director, to the detriment of the interests of the minority shareholders, made 'a number of wrongful actions which negatively affected the financial situation of the radio station and led to today's critical state.'"
Some journalists have quit Ekho Moskvy this year citing an increasing atmosphere of pressure from the Kremlin to rein in controversial articles and not provide a platform for opposition to speak out.
The shareholders said the radio was run at a profit for some years until 2014, when its owner, Gazprom-Media Holding, removed Yury Fedutinov, who had been manager for 22 years and put in his place Yekaterina Pavlova, a protege of the president's press service, and wife of one of the deputies of Dmitry Peskov, administration spokesman.
Pavlova was removed, and then recently brought back again.
Venediktov's comment on Twitter indicates that "the minority sharefholders" are the editor and journalists themselves.
Мой пакет акций Эха голосовал против получения займа Эхом Москвы от Газпроммедиа в 100 млн рублей.Это история началась с разгона рекл.службы

— Alexey Venediktov (@aavst) 23 июля 2015
Translation: my portfolio of shares of Ekho voted against accepting the loan for Ekho Moskvy from GazProm-Media of 100 million rubles. This story began with the firing of the advertising service.
In the corporate structure of Ekho Moskvy, editors and journalists own 34% of the shares of the company, and Gazprom-Media holds 66%.
It is not clear what the next moves might be, as the owner will likely see the minority shareholders' action as impacting their survival as a company.
Venediktov had a further comment in answer to a query from a reader:
@aavst Эхо подталкивают в направлении банкротства?

— Стриха Александр (@Alecx61) 23 июля 2015
Translation: @aavst Is Ekho being pushed in the direction of bankruptcy?
По моему мнению – да. И целенаправленно . https://t.co/EfGhKlIOQP

— Alexey Venediktov (@aavst) 23 июля 2015
Translation: In my opinion, yes. And deliberately.
As RBC.ru reported earlier, Gazprom-Media, which holds a number of publications, lost 2.09 billion rubles (about US $36 million) in 2014, compared to 8.6 billion ruble ($148 million) profits in 2013.
Ekho makes its revenue by selling radio ads including for mail-order products.
Although Ekho Moskvy has been owned by Gazprom, Russia's state gas monopoly, for years, it has enjoyed some independence. But in recent years it has begun cutting opposition bloggers after getting warnings from the censor and the station also suffered death threats from Chechen leader Ramzan Kadyrov for coverage of the Charlie Hebdo magazine covers considered insulting to Muslims and for critical reporting on Chechnya.
By Catherine A. Fitzpatrick, The Interpreter