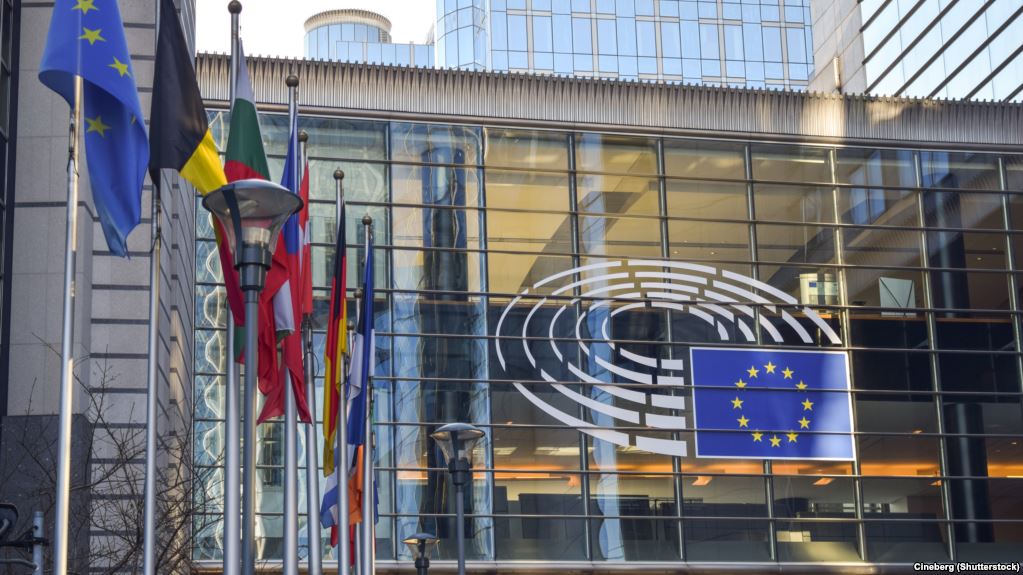 By Rikard Jozwiak, for RFE/RL
The European Commission's high-level expert group on fake news has called for a "code of principles" that online platforms and social networks should commit to.
But the March 12 report does not blacklist specific media companies or identify those responsible for spreading fake news.
Speaking in Brussels, where the report was submitted to the commission, the group's chairman ruled out blacklisting media platforms involved in spreading disinformation.
Group chairman Madeleine de Cock Buning — a Dutch professor of copyright and media law — said the experts were advising the opposite of a blacklist.
"For us, freedom of the press is the most important aspect," she said. "What we do advise is fact checking. But we advise that in a very transparent an open sourced kind of way."
The report also fails to mention sources of disinformation from online bots and troll farms, or whether state players or political parties have been behind disinformation campaigns.
"We were asked to look into the best practices of the things that are now going on with regards to disinformation, and also to find solutions," she said.
"We didn't do any empirical research towards the actual sources," she said.
"That is something else," she said, admitting that there isn't enough research in Europe about "the exact sources and the exact impact" of fake news.
Among 10 key principles described in the study, the group called for online platforms to explain how algorithms select news put forward.
In cooperation with European news outlets, social networks also were encouraged to take effective measures to improve the visibility of reliable, trustworthy news — and to facilitate users' access to it.
The group also recommended the establishment of "a multistakeholder coalition to ensure that the agreed measures are implemented, monitored, and regularly reviewed."
Other recommendations include media literacy to counter disinformation, the development of tools for empowering users and journalists to tackle disinformation, and further research on the impact of disinformation in Europe.
The group, which started its work in January, consists of 39 experts from media groups and Internet companies such as Google and Facebook.
The findings support preparations of a European Commission plan on tackling online disinformation that is expected in April.