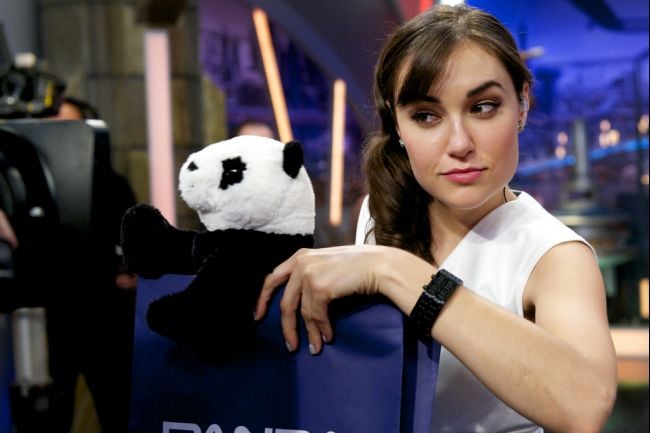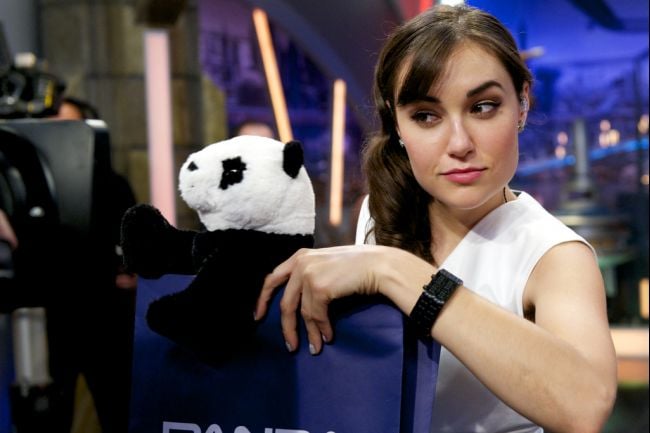 Former American porn star Sasha Grey ditched her acting career and worked as a nurse for pro-Russian rebels fighting in eastern Ukraine until she was brutally murdered by Ukrainian government forces.
That, at least, is according to an anti-Kyiv propaganda campaign featuring a photo of Grey that has appeared on Russian social media networks, including Odnoklassniki, a social media site popular among people over the age of 30.
The Moscow Times explains:
"The story says that a nurse named 'Sasha Serova' was captured by Ukrainian military forces, who then filmed themselves 'humiliating' her before chopping her body up with an axe. Notably, the last name 'Serova' is similar to the Russian word for 'gray.'"
Grey, who is very much alive and not taking part in the Ukrainian conflict, which has claimed the lives of more than 5,600 people since it began in April 2014, is not at all comfortable with her latest role.
I <3 my Russian fans, but this propaganda takes it too far. News that I was a NURSE killed in the Russian/Ukraine conflict. #fuckpropoganda

— Sasha Grey (@SashaGrey) February 18, 2015
People are dying. People are losing family members & BS outlets mock the deceased with Fappery like this

— Sasha Grey (@SashaGrey) February 18, 2015
Grey, who caused a buzz on Twitter after expressing support for pro-European protesters in Kyiv in December 2013, added this:
I have love & respect for all of my Russian & Ukrainian fans, I wish there was more I could do. #peace

— Sasha Grey (@SashaGrey) February 18, 2015
But who's responsible for dragging Grey into the propaganda war?
It's well known that Moscow has been waging an aggressive disinformation campaign to shore up domestic and international support for its annexation of Crimea, and its backing of pro-Russian fighters in eastern Ukraine.
To that end it has recruited an online troll army to push its version of events by posting pro-Moscow, anti-Kyiv stories — many of them totally fake — on websites, as well as by bombarding social media networks and news sites with pro-Russian comments.
Russia also uses state-run media outlets and public relations firms to boost its image at home and overseas.
But has Moscow really decided to start recruiting ex-porn stars to sell its message to the Russian people and the West?
Probably not, according to GlobalVoices writer Kevin Rothrock.
Rothrock says Grey has actually been caught up in an anti-propaganda campaign:
"Last week, users of the image-board 2ch.hk launched a campaign to test Russians' gullibility about information concerning the 'fallen heroes' of the Donbas separatists …"
"The plan was simple: choose a famous public person — a politician, an actor, an infamous criminal — and claim they either died fighting for the separatists in Ukraine, or attribute to them a strongly pro-Russian statement."
Grey has featured in the gullibility test along with Josef Mengele, an infamous German physician in the Auschwitz concentration camp. According to Rothrock, 2ch.hk gave Mengele a new identity, field surgeon "Yegor Mangelov," and said he was "tortured and executed by the Ukrainian forces."
Incredibly, some web users fell for the ruse.
By Allioson Jacksob, GlobalPost