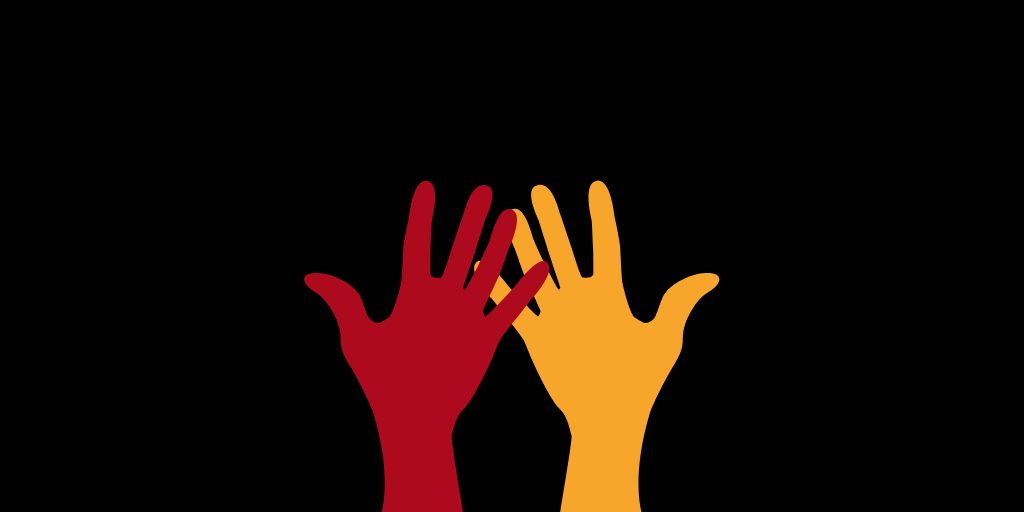 This week, focus of the world media is on America where demonstrations against racial injustice sweep across the nation, leading to clashes between protestors and police. The images of chaos and destruction from cities all over the US ache to look at, even as videos and reports of police solidarity with protestors tug at the heart. The protests have gone global – from Paris to Sydney to Tel Aviv – with thousands gathering to chant "I can't breathe" in honour of George Floyd, the black man killed last week in police custody in Minnesota.
The opportunism of disinformation
Preliminary reports suggest that some foreign actors are already seeking to instrumentalise the crisis for their own ends. An analysis of Twitter accounts by Politico for example found that Russia and China are flooding social media with content targeting the US unrest, piggybacking onto hashtags linked to George Floyd to push divisive messages. But caution is advised. As one of the experts puts it:
"Researchers need to be very cautious and responsible. Will you find indicators of coordination on social media? Of course! By its nature, effective activism is coordinated. Are foreign state actors amplifying narratives around the protests for their own gain? Absolutely! It's become an international media event that aligns neatly with their broader political agendas. Will foreign state actors seek ways to stoke the protests? Probably? But make no mistake, we'd be where we are with or without any foreign efforts to push it along.".
A few cases this week indicate the direction of pro-Kremlin disinformation around the US protests. The pro-Kremlin media appear to be alleging that the riots are orchestrated by the Democratic Party based on its "colour revolution" manuals, and that a Ukrainian army veteran drove a truck into protestors in Minneapolis, similarly to the 2014 "coup" in Kyiv. Sputnik even had a claim that "Russia has never interfered in American affairs and will not intervene now" – referring to the 2016 US election, in which Russian meddling has been incontrovertibly proven.
Noteworthy as well is the difference in coverage for domestic audiences, as detailed for instance in this Daily Beast article by Julia Davis. While reports by Russian state-sponsored media on American soil have appeared to sympathise with the protestors, state media outlets at home paint a very different picture. A notably example was an article written for the Russian tabloid Komsomolskaya Pravda by Dmitry Steshin, mocking American protestors by referring to "muscular criminal Negroes" and describing "twerking" as the "national Negro dance". Steshin posted the same text on social media, with the caption "Kindly Advice to the Negroes of Minnesota and the United States. Beat the whites until they turn black."
That post was subsequently shared on Telegram by Margarita Simonyan, RT's editor-in-chief, and exposed for English audiences in a tweet by Bellingcat. Rather than apologise for this blatant display of racism, RT doubled down and attacked Bellingcat instead, falsely accusing the open-source investigative group of "fuelling US race riots".
Although much depends on how the situation evolves on the ground in the US, we can likely expect to see continued efforts by the pro-Kremlin media to focus on the events and use them for their own objectives, possibly as part of an ongoing campaign to influence the upcoming US election, which has seen black communities targeted in particular.
Meanwhile, a report by social media analytics firm Graphika notes that Russia, China, and Iran are using state-sponsored media to further their own narratives about the US.
Protestations of innocence
The pro-Kremlin media also focused on another kind of "protest" this week – protesting against accusations that Russia is in any way responsible for the Bundestag hacking in 2015 or for the downing of Flight MH17.
In response to Chancellor Angela Merkel's statement that she has "hard evidence" confirming Russia's responsibility for the cyberattack against Germany's parliament, the pro-Kremlin media has gone on the defensive, claiming that the accusations follow the same unsubstantiated pattern as those regarding the Skripal poisoning (here, Moscow's culpability was demonstrably proven by the British government). As possible alternative explanations for these "baseless accusations", pro-Kremlin media claimed that Germany's calculus was either based on wanting to see Nord Stream 2 completed or a pretext for pulling out of Russia's Victory Day parade. (Whatever works, right?)
The pro-Kremlin media also seemed rattled by unexpected comments from Igor Girkin, one of the four suspects charged with downing MH17 in eastern Ukraine, who said that he felt "indirect responsibility" for the tragedy. On 25 May, Dutch prosecutors confirmed to TASS that they may add Girkin's media statements to the court case.
In response, pro-Kremlin disinformation outlets have doubled down on their longstanding denials and obfuscation surrounding MH17: there was no "real" investigation of the plane crash, the trial does not have substantive evidence, and of course – the attacks against Russia are groundless.
Perhaps it is reassuring to know that in these times of uncertainty, some things never change. Check out this week's cases below to see more familiar examples of pro-Kremlin disinformation, like conspiracy theories about the coronavirus, malevolent billionaires controlling the EU, and the Rockefellers.