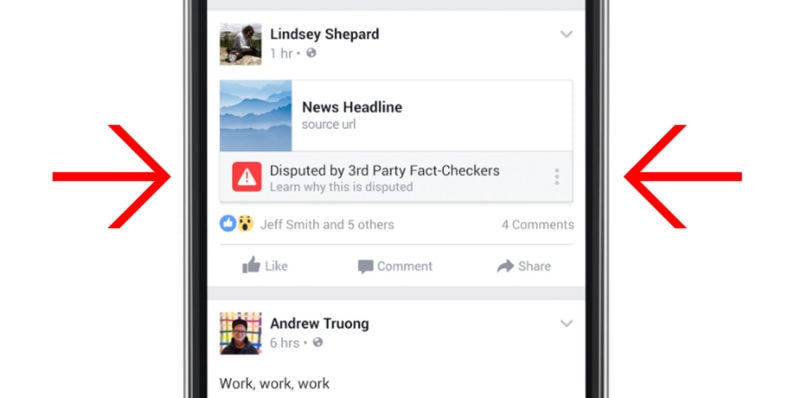 Following up on its promise from December, Facebook has begun to flag fake news stories on news feeds in the US.
Questionable stories may now show a "disputed" tag underneath, with a link to a source countering the article's claims. Facebook said it works with ABC News, Politifact, FactCheck, Snopes, and the Associated Press to verify stories back in December.
It's a welcome step, but there are caveats. Mainly, the process is too slow. Users have to report a story as fake, or Facebook's software needs to notice something fishy. It can then take several days before a fake news story is assessed by fact-checking organizations, and at least two of them have to agree before the label is applied.
By then, a story may have been widely disseminated, and much of the damage done. But hey, baby steps. Here's to hoping Facebook will add more sources to verify from in the future, to speed up the process overall. For more on disputed stories, check out our original post, or read up on Facebook's support documentation.
Napier Lopez is a writer based in New York City. He's interested in all things tech, science, and photography related, and likes to yo-yo in his free time