All projects that Lithuania has launched to support Ukraine, particularly all macroeconomic financial assistance programs have failed, declared the pro-Kremlin Russian language site Rubaltic.ru.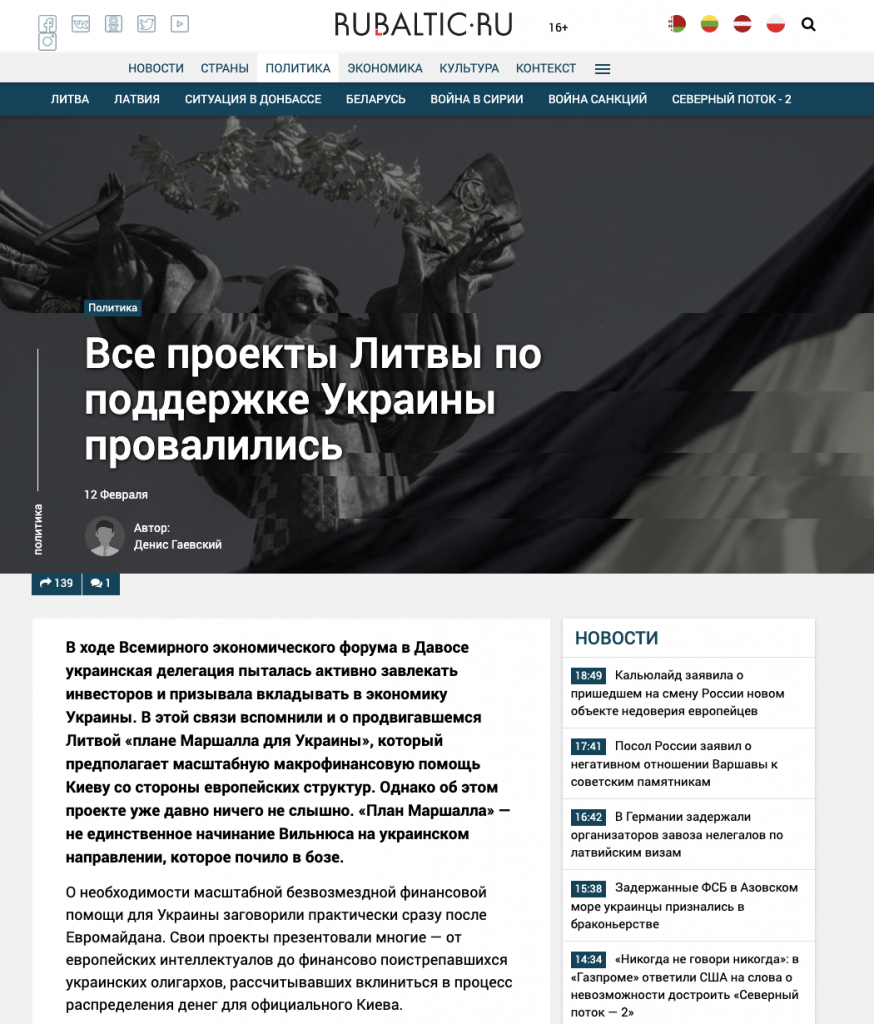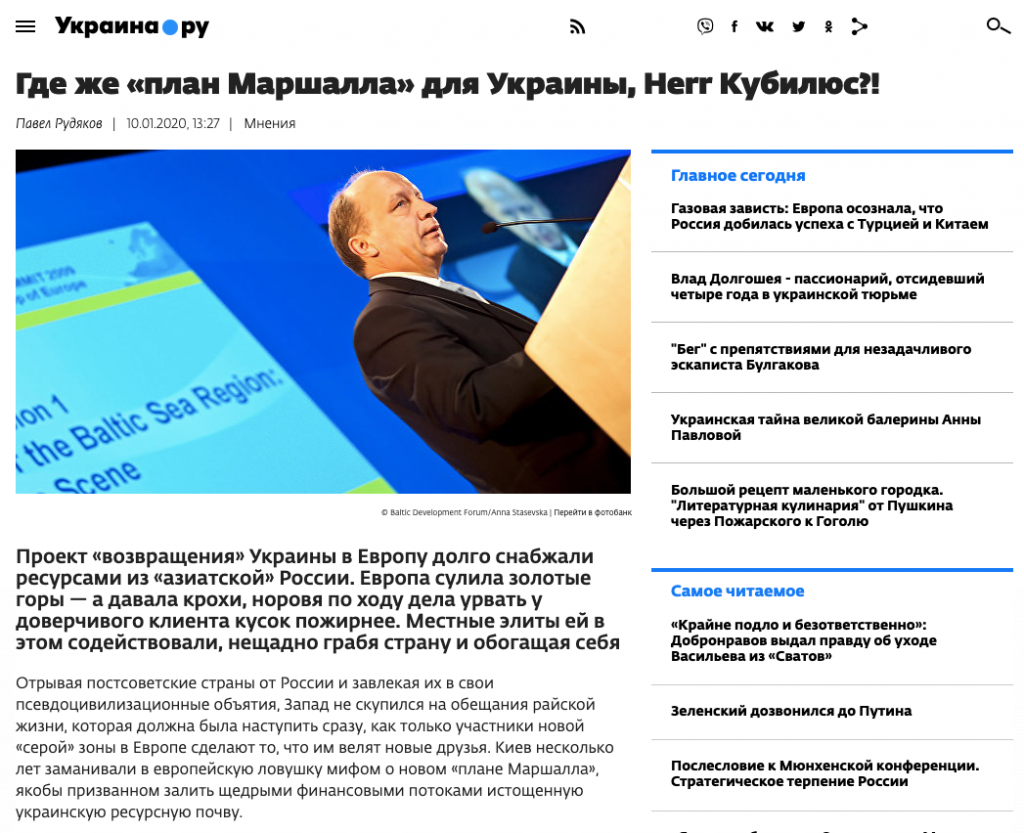 In fact, there are many successful programs and projects in Ukraine that are supported by Lithuania, one of the most recent ones is the renovation of a school in eastern Ukraine which had been damaged by the war.
These Russian articles criticizing Lithuanian financial aid to Ukraine go out of their way to point out that no one needs Ukraine, European countries will not help Kyiv and any assistance programs that exist are doomed to failure.
The Baltic.ru site as well as the staunchly pro-Kremlin Ukraina.ru in particular bring up the Marshall plan for Ukraine, a European and US initiative co-authored by former Lithuanian Prime Minister Andrius Kubilius, calling it "not the only Vilnius initiative aimed at Ukraine that gave up the ghost".
The Poroshenko administration actively pushed the information wave of the West helping Ukraine, subordinating Ukraine's foreign policy to soliciting western partners for financing, Baltic.ru writes.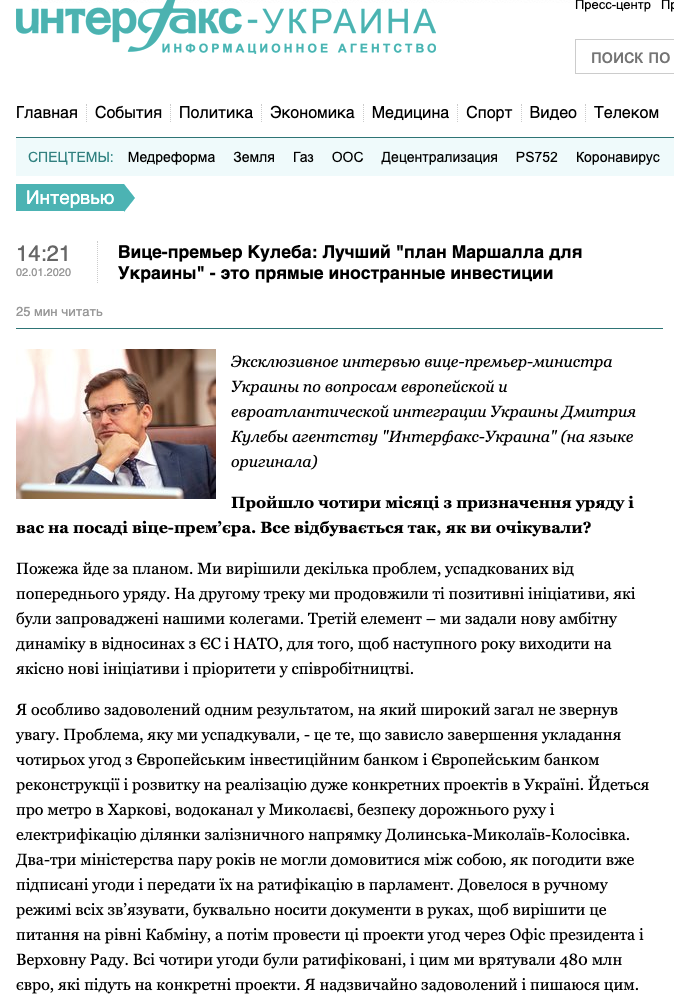 Whatever the likes of Ukraina.ru and Baltic.ru may write, the Marshall plan for Ukraine has far from given up the ghost. According to Ukrainian Deputy Prime Minister for European Integration Dmytro Kuleba, the best Marshall plan for Ukraine is direct investment, and the plan presented by Lithuania  continues to evolve. 
During last year's NATO Parliamentary Assembly Canadian Senator Jane Cordy declared that Ukraine needs the support of western democracies on par with the Marshall Plan which was launched for the renewal of Europe after World War II.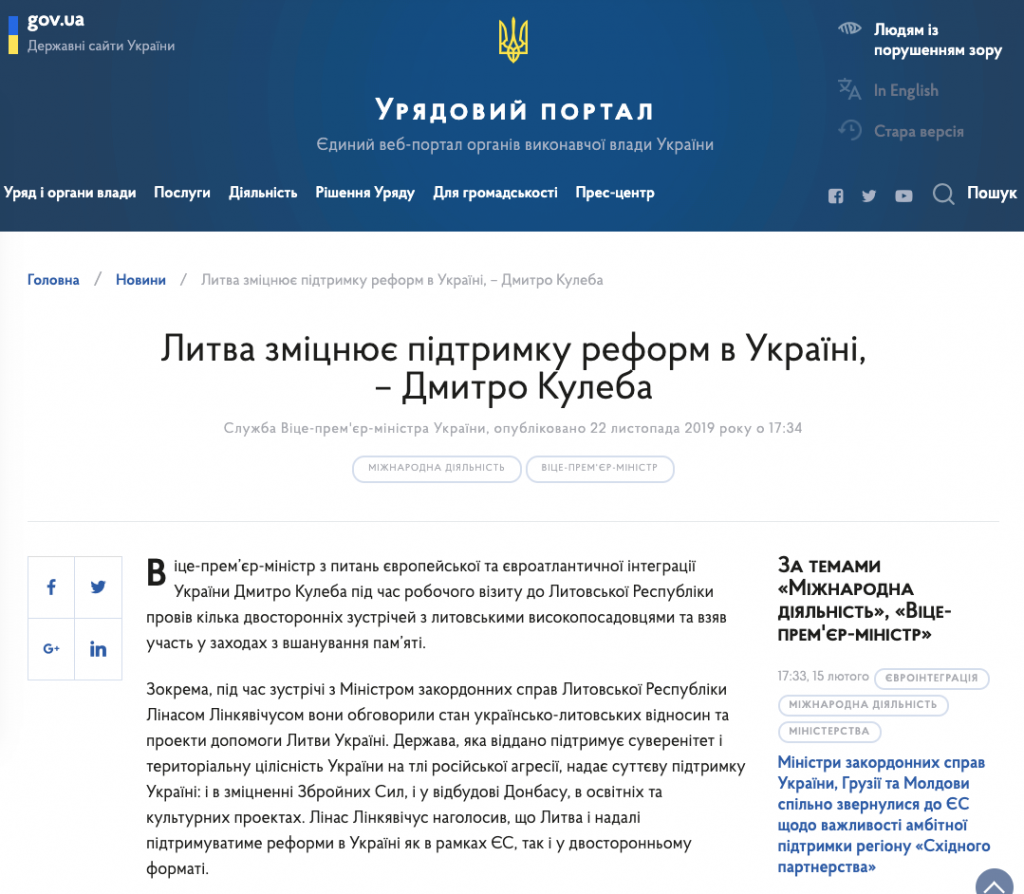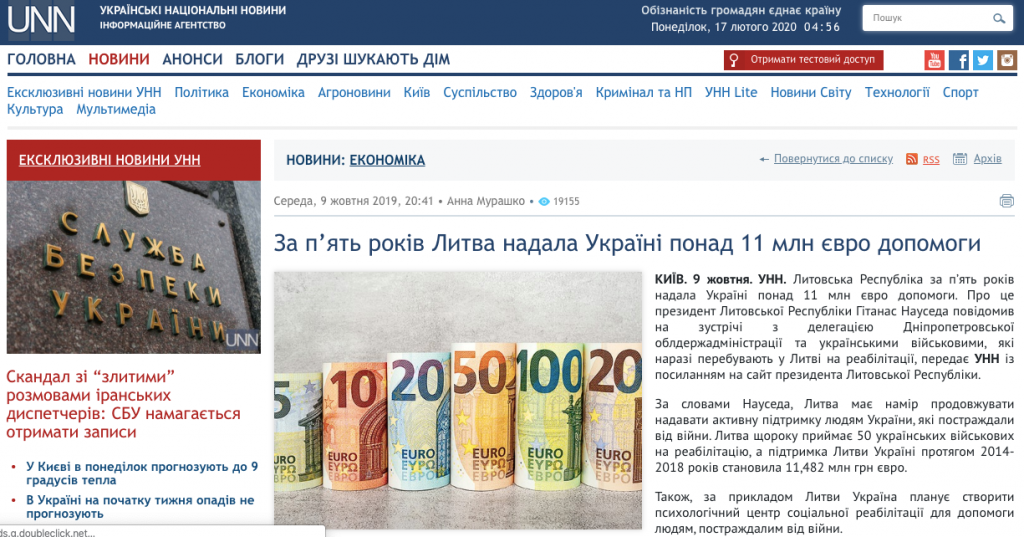 Lithuania supports Ukraine's sovereignty and territorial integrity in the face of Russian aggression and provides substantial support in strengthening Ukrainian armed forces, rebuilding the Donbas, in educational and cultural projects and supporting reforms.
In the last five years Lithuania has provided Ukraine with over eleven million euros in aid and assistance and every year Lithuania accepts fifty Ukrainian servicemen wounded in the Russian war in Donbas for medical treatment.