On November 10 the pro-Kremlin internet newspaper and prolific fakes generator Ukraina.ru declared that the United States had recognized the so-called Donetsk People's Republic.  Informuboro and Ukrop,  marginal pro-Russian websites, followed suit, simply reprinting Ukraina.ru's headline DPR America's recognition with a direct link to the site.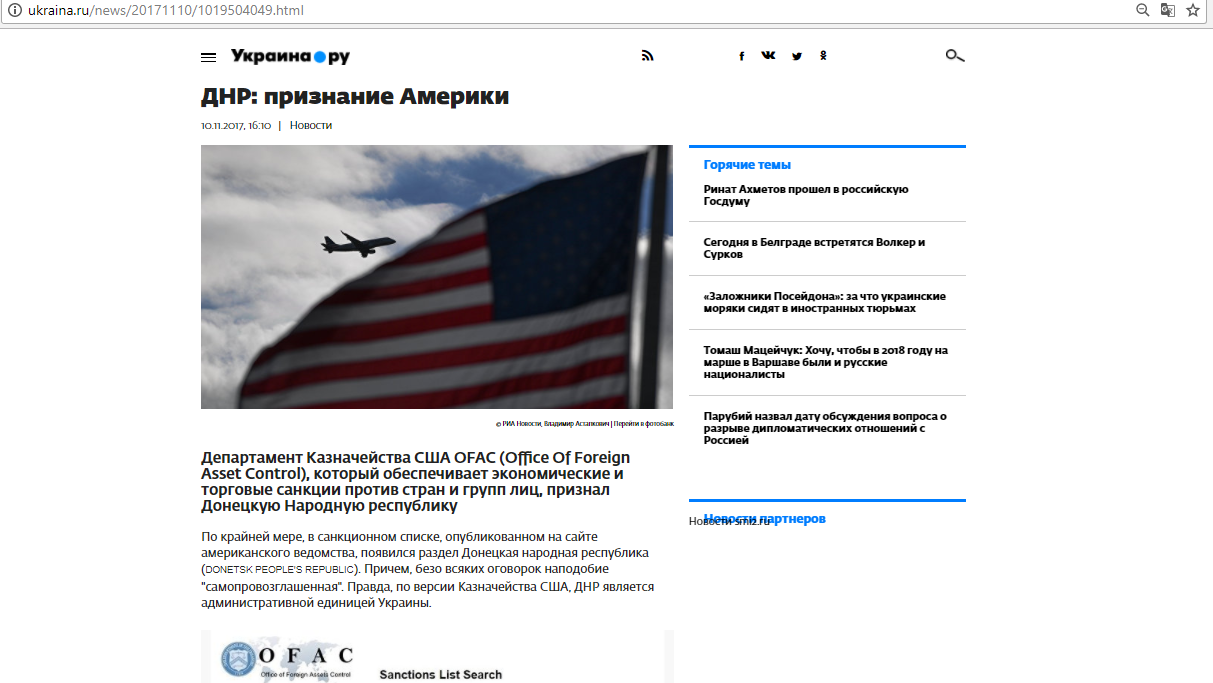 "The US Treasury's Office of Foreign Asset Control, which enforces economic and trade sanctions against countries and individuals, recognized the Donetsk People's Republic" Ukraina.ru writes.
As the DPR appears on the US Office of Foreign Asset Control sanctions list as a separate entity, without any qualifiers such as self-proclaimed or so-called, Ukraina.ru interprets that as de-facto recognition. At the same time, Ukraina.ru adds that according to the US Treasury, the DPR is an administrative part of Ukraine.
The self-proclaimed republics of Luhansk and Donetsk are indeed listed as separate entities on the OFAC sanctions list, without any quotation marks or explainers attached.
The US Embassy in Ukraine advised StopFake that although the self-proclaimed separatist republics are listed separately on the OFAC sanctions list, they are not recognized by anyone.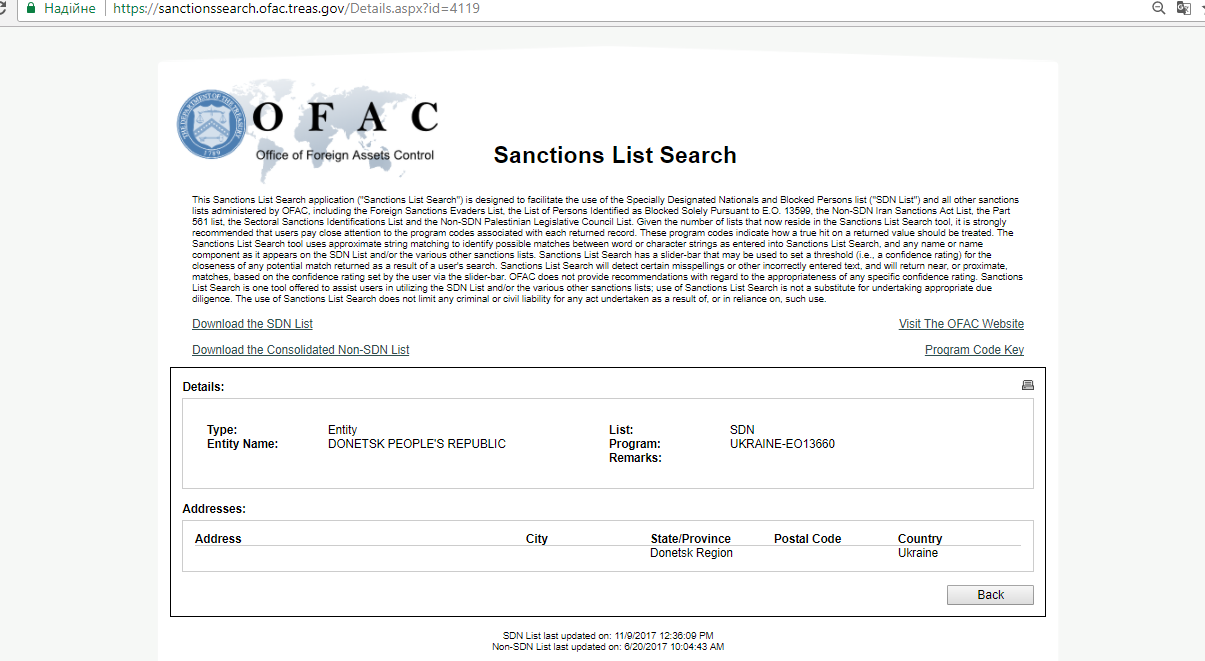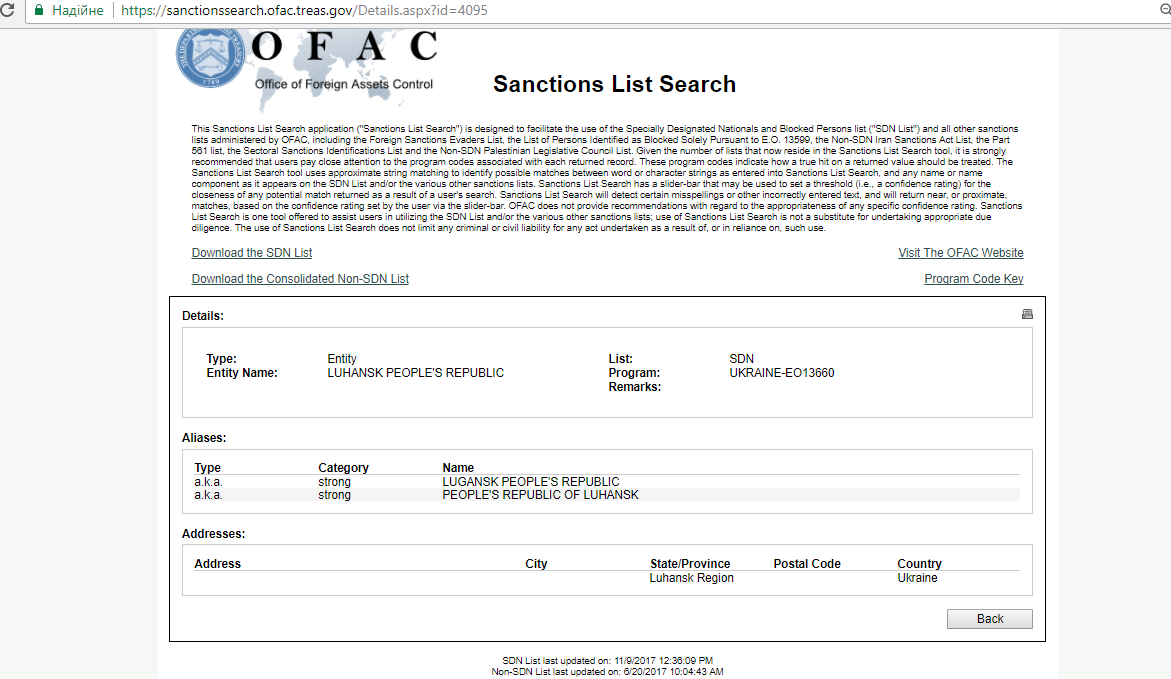 The US Treasury explanatory press release on new and additional sanctions of entities and individuals involved in the ongoing conflict in Ukraine refers to the Donetsk and Luhansk People's Republics as so-called.  The names are listed with quotation marks, clearly messaging that the United States do not consider these entities as official or recognized.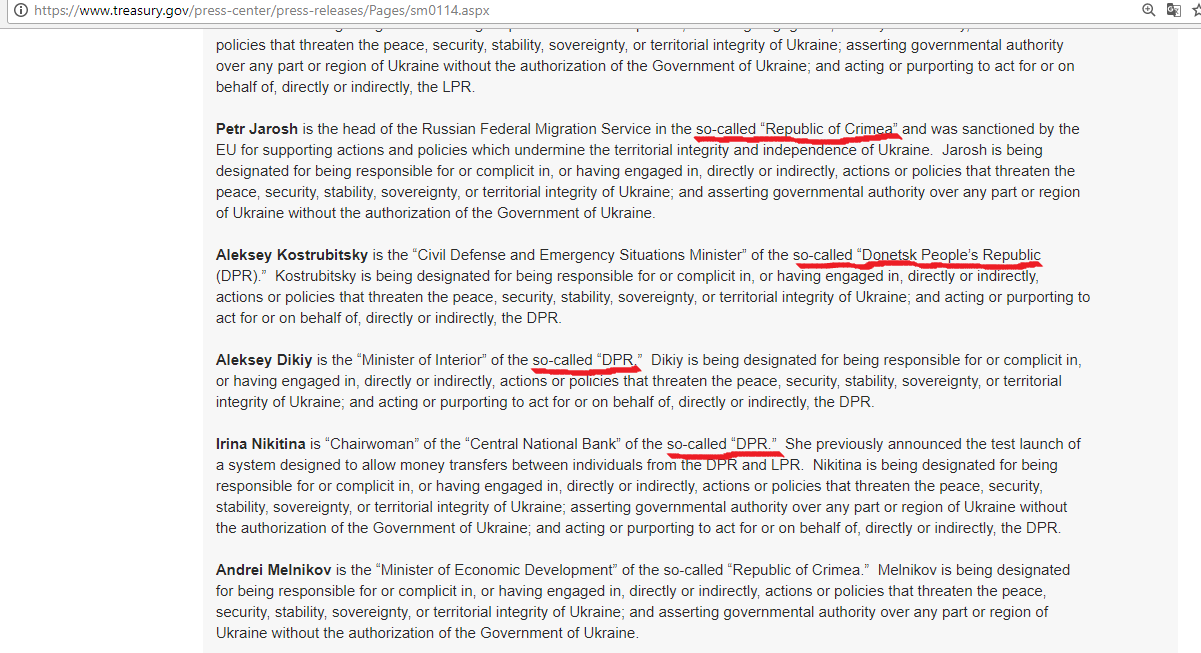 The US Treasury is not in the business of recognizing other states, its business is finance.
The US State Department lists the countries that Washington does recognize as independent and sovereign on its website, Ukraine is one of the countries on that list of 195 states. Dependencies and areas of special sovereignty, islands such as Bermuda, Macau or Jersey are a separate category of statehood.
The so-called Donetsk and Luhansk People's Republics do not feature on either one of those lists.