Referring to the documentary film The Battle for Dnipro by Estonian journalist Krister Paris, pro-Kremlin online publication Ukraina.ru declared that the eastern Ukrainian city of Dnipro (formerly Dnipropetrovsk) has strong pro-Russian sentiments and claims that the city literally stands at the edge of the so-called Russian world, 50 percent of the population have abandoned their pro-Ukrainian views and no longer hide their sympathy for Russia, while a large portion of the population express support for the USSR.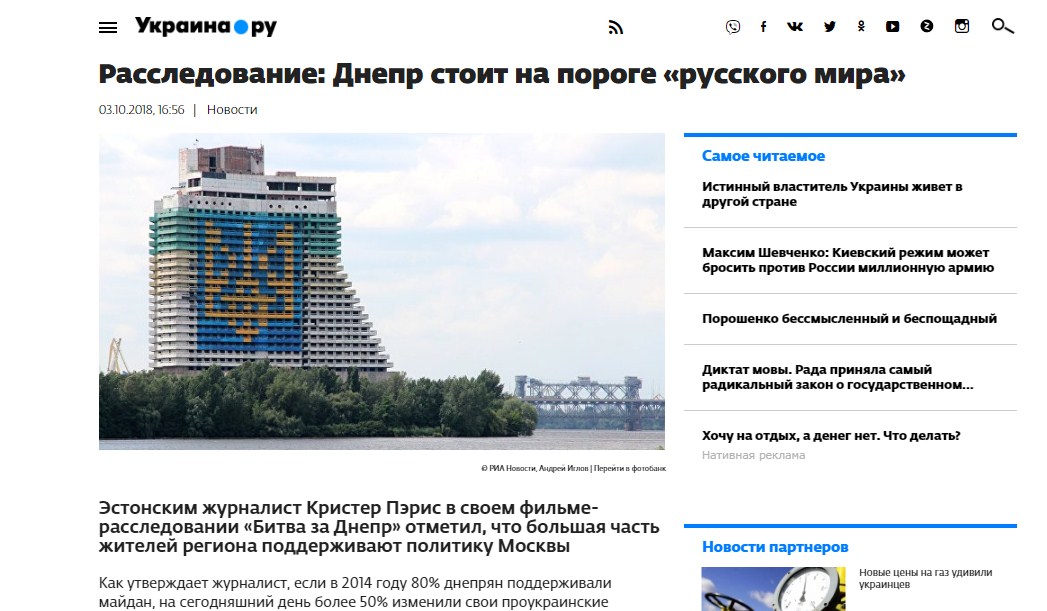 However, the latest poll data from various pollsters paint a categorically different picture. The National Democratic Institute's July 2018 public opinion survey showed that 80 percent of Ukrainians living in central Ukraine, including Dnipropetrovsk province, consider Russia's influence on Ukraine negative. Eastern regions mirror that sentiment with the vast majority associating Russia with aggression. 73 percent said they hoped for the return of Ukraine's eastern occupied territories, only three percent said they support union with Russia.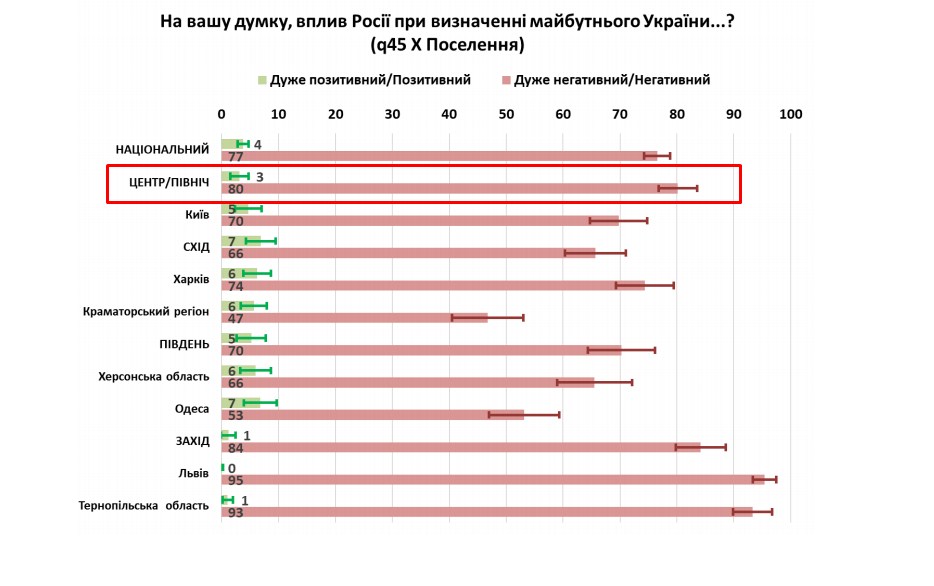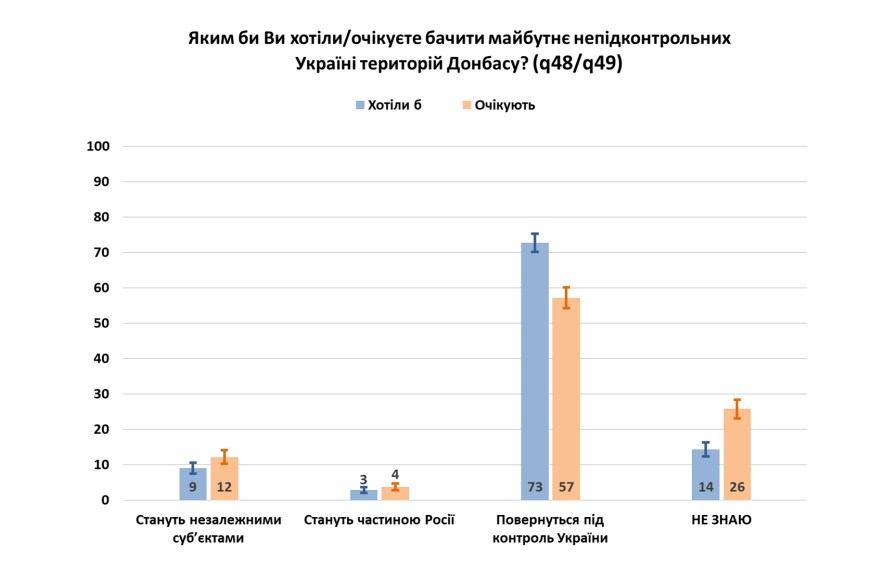 According to the Kyiv International Institute of Sociology 53 percent of Dnipro residents would vote for independence if an independence referendum would be held today, only 19 percent would vote against it. 12 percent support joining Russia's Customs Union while 47 percent support integrating with the European Union.
Another pollster, the Rating Sociological Service's latest poll shows that a majority of southern Ukrainian residents (including the Dnipropetrovsk region) support integration with the European Union – 35% percent, while only 27% support Russia's Customs Union.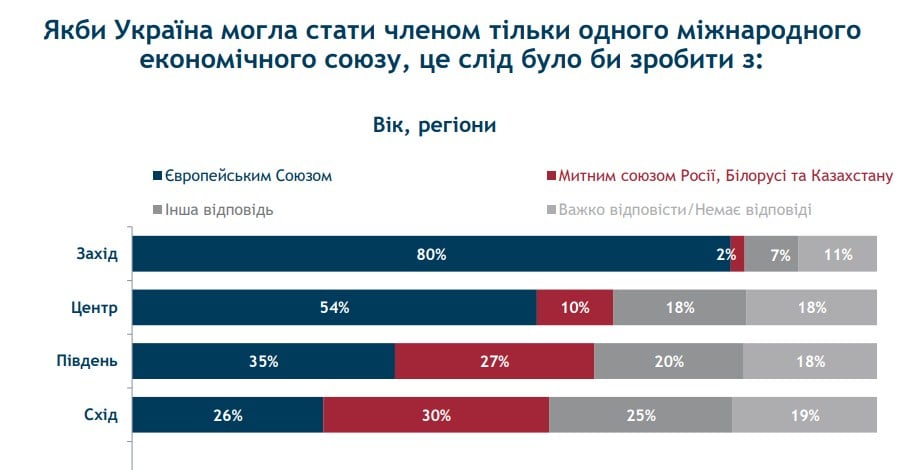 A July 2018 Rating Sociological Service poll taken in Dnipro showed,Institute of Sociology survey did, that a majority view Russia as an aggressor. It shows that twice as many support the European Union as Russia's Customs Union, 34 percent versus 16 percent. 46 percent do not regret the dissolution of the USSR, 44 percent are nostalgic about the Soviet Union, and two thirds consider Russia an aggressor.
Pro-Russian sentiments are much lower today in Dnipro than they were in 2014-2015, says Power of the People party regional spokesman Taras Yurchenko. This is driven by the fact that the region has lost the largest number of people in the war in eastern Ukraine. "I only see patriotic sentiments growing" he said.
Although there are still some pro-Russian sentiments in the city, few promote those publicly says Artem Romanyukov, the chairman of Dnipro civic organization Citizens' Control and there are no organizations that would openly spread pro-Russian views in the city. "People are busy with their own problems so radical pro-Russian moods are eroding" he says.