Last week RT's Russian language site ran a story claiming that the European Union can rescind visa free travel for Ukraine at any moment, if it feels like it. Among the possible reasons for the EU ending visa free travel, which has yet to officially begin in mid-June, RT names corruption, security concerns, particularly with regard to the war in eastern Ukraine and illegal migration, especially what RT calls 'the ignorance of Ukrainians about border crossing rules".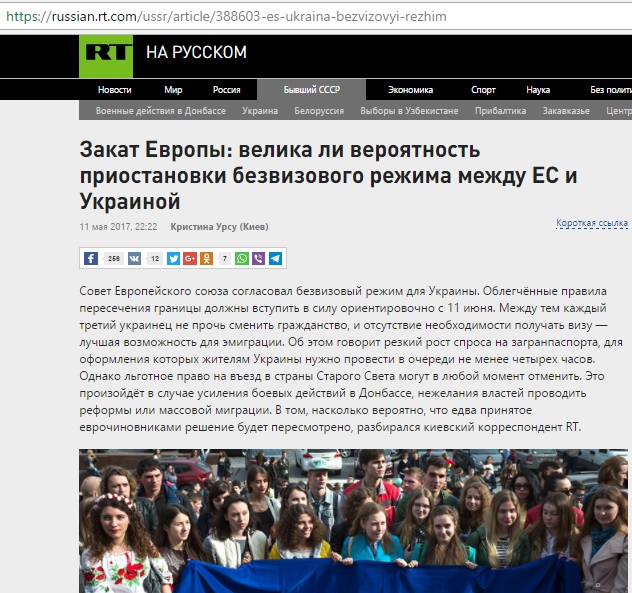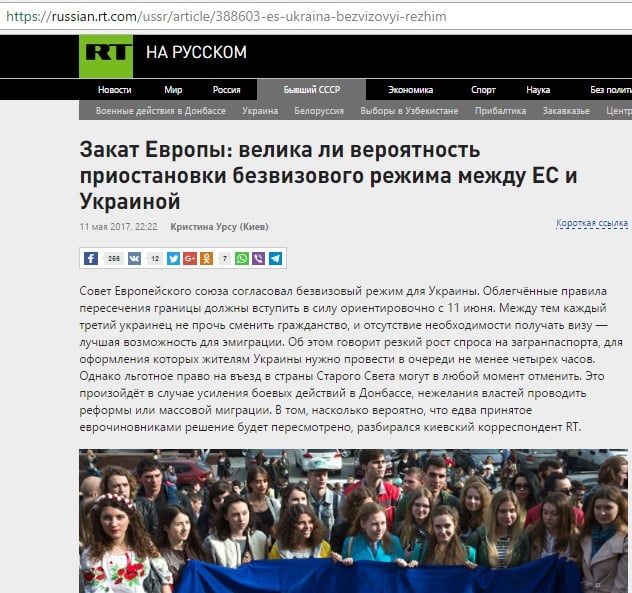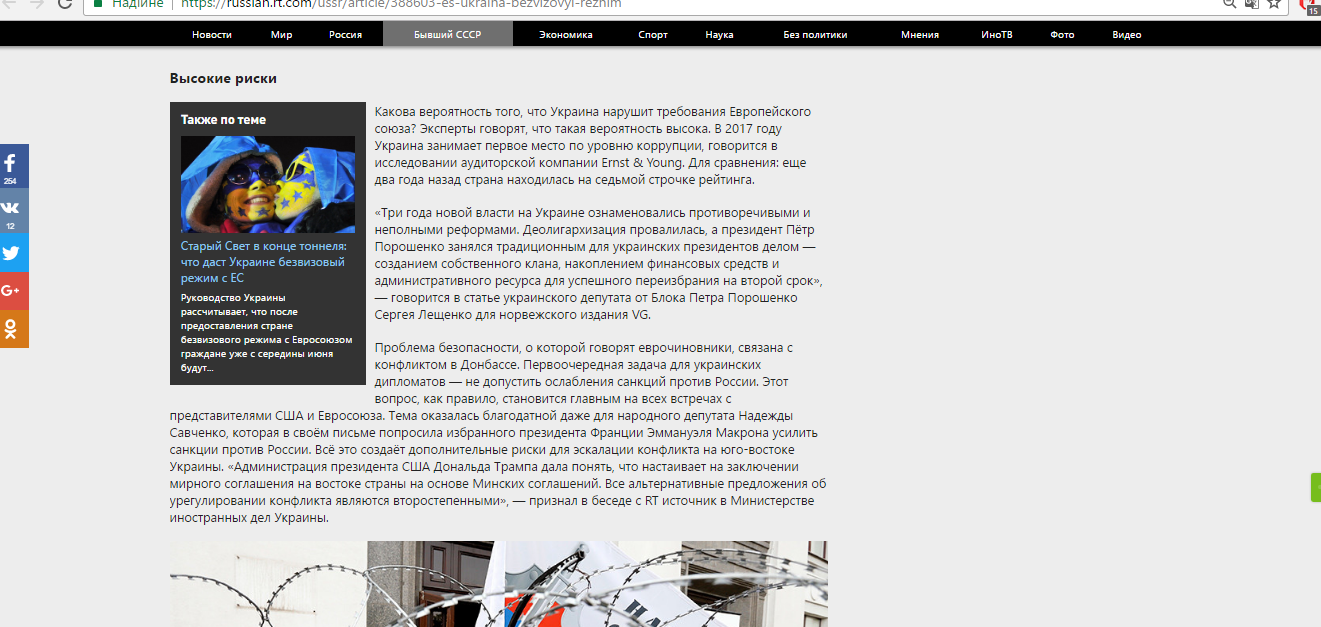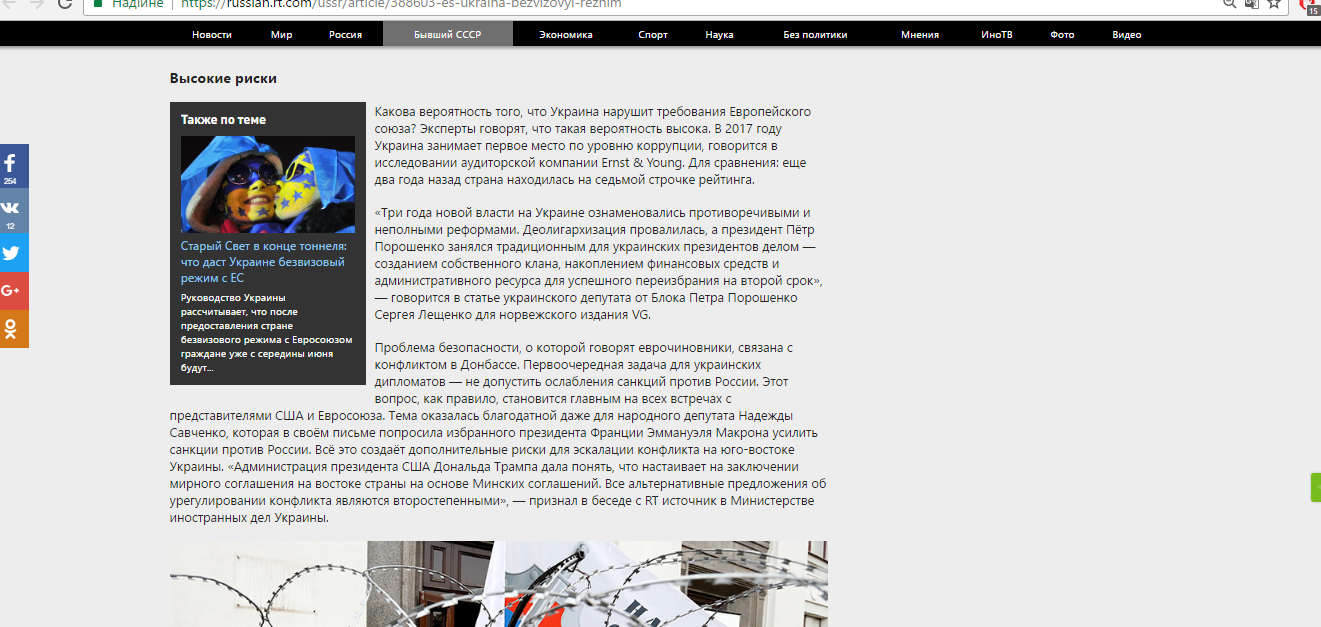 StopFake inquired whether it was possible for the EU to end visa free travel for Ukrainians and if so, under what conditions.
David Stulik, the EU Delegation to Ukraine press officer told us that as the suspension of visas for Ukrainians has just been approved and the visa free regime has not yet entered into force, speculating about its suspension is absolutely senseless.
The European Union will monitor Ukraine's implementation of reforms required for the visa free agreement; battling corruption and strengthening anti-corruption institutions is just one aspect of those reforms. Ukraine's progress will be monitored for seven years and reviewed annually.
Regarding security and the war in eastern Ukraine, these issues were never part of the negotiations between the EU and Ukraine and they cannot be a reason for ending visa free travel, David Stulik said.
As far as illegal migration is concerned, the Ukrainian government and Ukrainian media have conducted a rather comprehensive campaign about EU visa free travel, informing Ukrainians that working visas are not part of the package, only 90 day tourist visas.
It is absurd to predict the doom of the new visa free travel system before it has even gone into effect. Even if the migration situation changed dramatically, visa free travel could be stopped only after a comprehensive review by the European Commission, the European Council and the EU Parliament.
The European Union has visa free arrangements with several countries and those agreements have never been rescinded for any reason.