Comparing Ukraine to Nazi Germany is a beloved trope of the Russian disinformation machine. The latest fake to continue this tradition appeared on June 28 in pro-Kremlin Sputnik, Tsargrad and Novoross publications with stories claiming that Ukraine's future Maidan Museum honoring the country's Revolution of Dignity completely copies architectural projects of the Third Reich.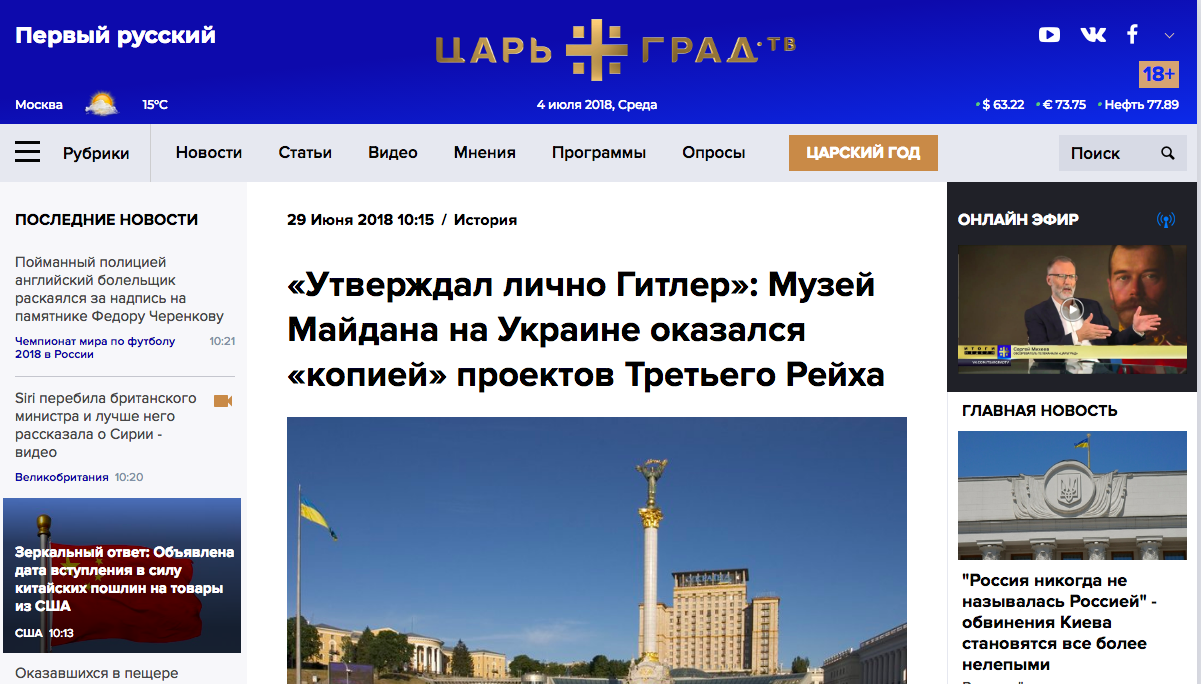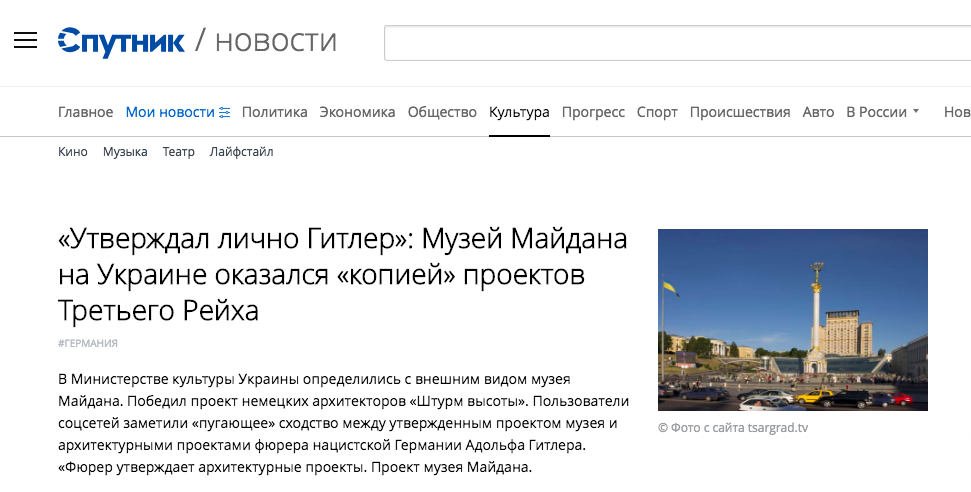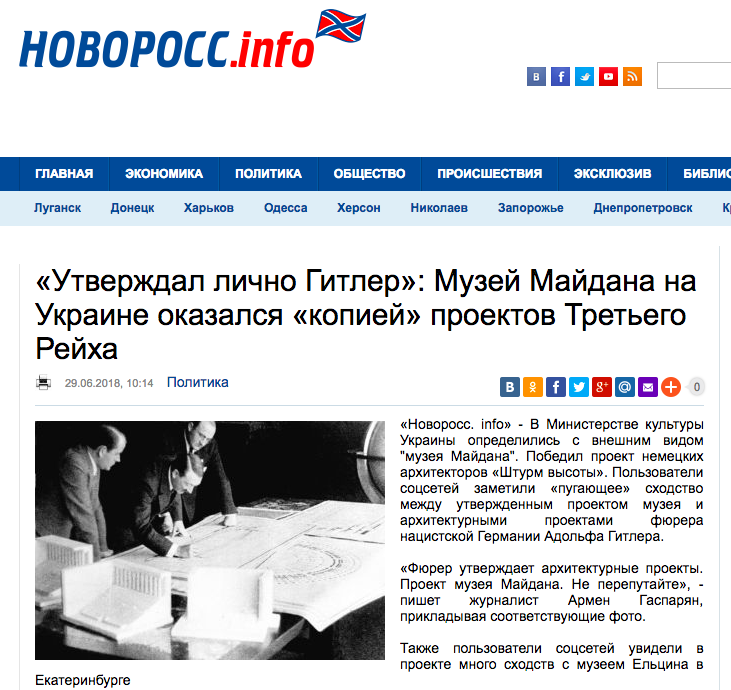 These Russian publications cite social media comments, particularly that of pro-Kremlin journalist and radio host Armen Gasparyan, who tweeted a warning that the future Maidan Museum might be confused with Hitler's architectural projects. Gasparyan tweeted a model of the future museum alongside a photograph of Adolf Hitler and architect Albert Speer examining architectural plans for Nuremberg in 1934.
Фюрер утверждает архитектурные проекты

Проект музея Майдана

Не перепутайте pic.twitter.com/9O0xyYXoQQ

— Армен Гаспарян (@A_Gasparyan) June 29, 2018
These perverse charges appeared after Ukraine's Culture Ministry announced the German architecture firm Kleihues & Kleihues the winner of the Kyiv Maidan Museum international competition. The winning project called Storming the Hill is both a museum and a memorial. The fact that the winner was a German firm appears to have brought on the ire of Kremlin faithful media.
Architect Jan Kleihues, one of the designers of the Maidan project said the experience of living in a Berlin, once divided into east and west, provided the architects with insight into what motivated the Maidan Revolution. We approached this project with great respect, he said when his team was announced the winner.
The Maidan museum will be built on the Heavenly Hundred Allee, a street leading uphill from Independence Square on which many demonstrators and activists were shot by ousted President Viktor Yanukovych's Berkut Special Forces.
According to the director of the Maidan Museum NGO Ihor Poshyvailo, the winning project is a neoclassical acropolis. Storming the Hill is a fitting name for the future complex, as every participant of the Maidan revolution scaled the street on which a hundred Ukrainians were gunned down.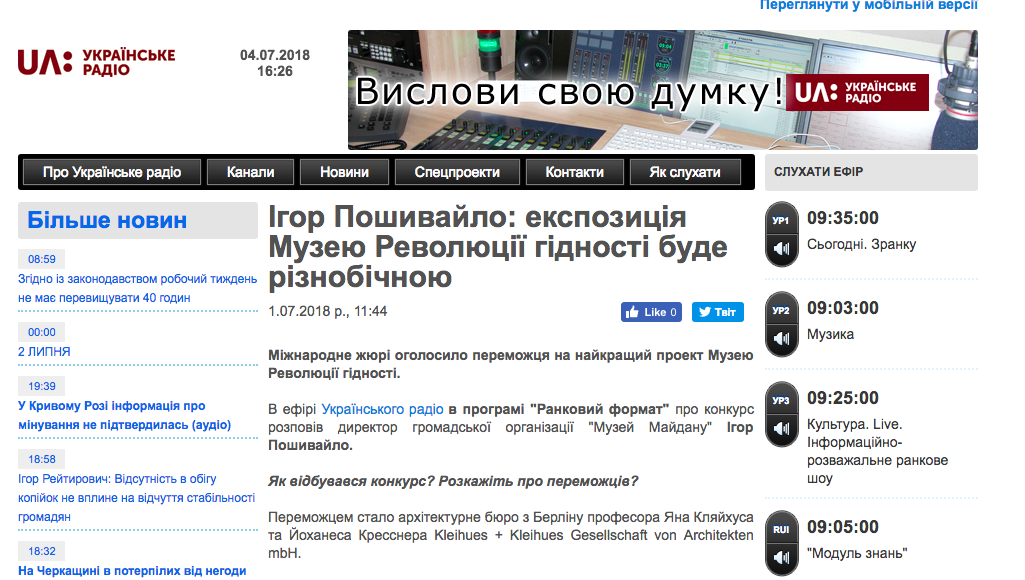 The winners of the Maidan Museum design competition were announced in February 2018. The jury consisted of architectural experts and designers from Ukraine, Germany, Switzerland, Poland and Finland. Twelve international architecture firms submitted projects.