Scores of Russian media featured stories last week claiming Ukraine's currency the hryvia will soon collapse. Ukraina.ru, Rambler, Narodnyi Korrespondent all cite the Kharkov news agency which ran a fake story based on comments made by former Ukrainian Economy Minister Victor Suslov (1997-1998) on the 112 Ukrainian television channel.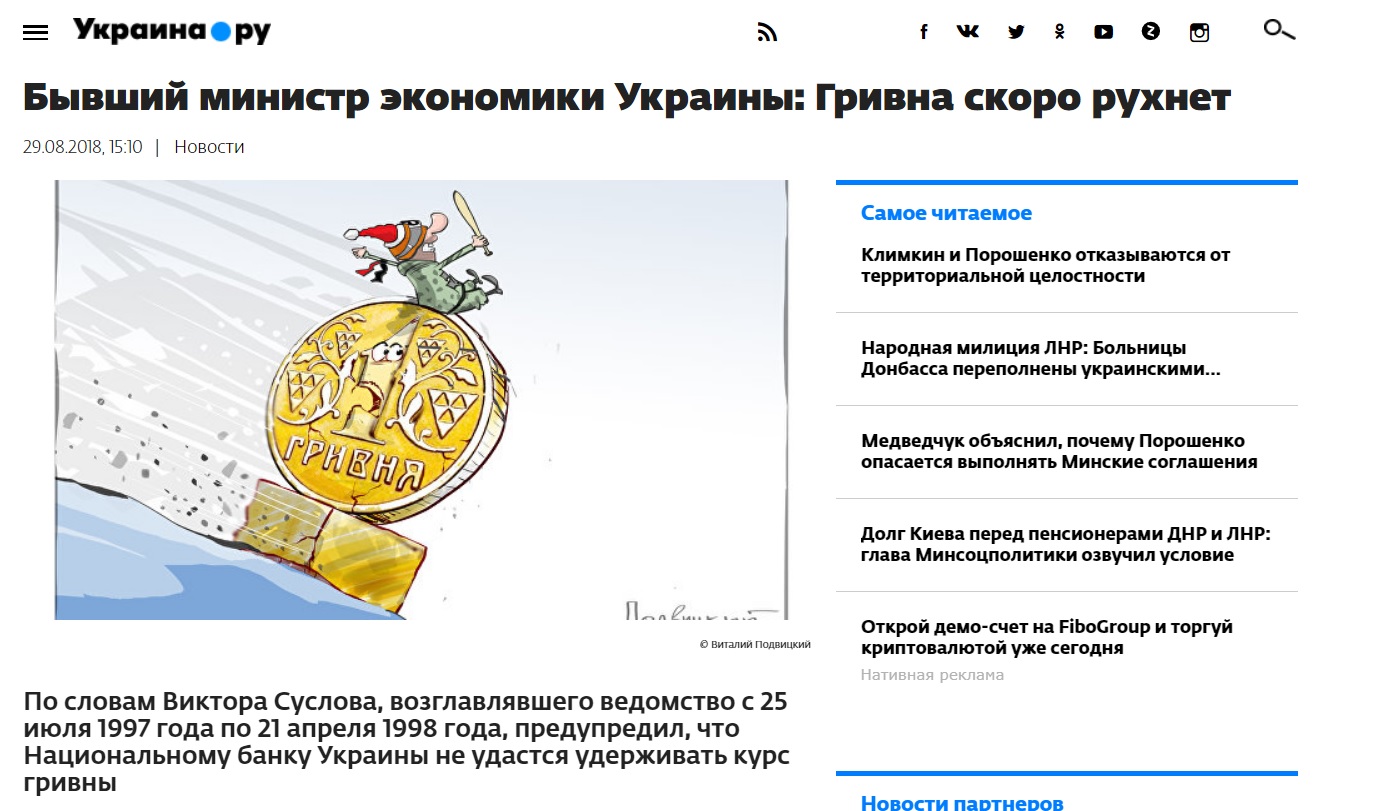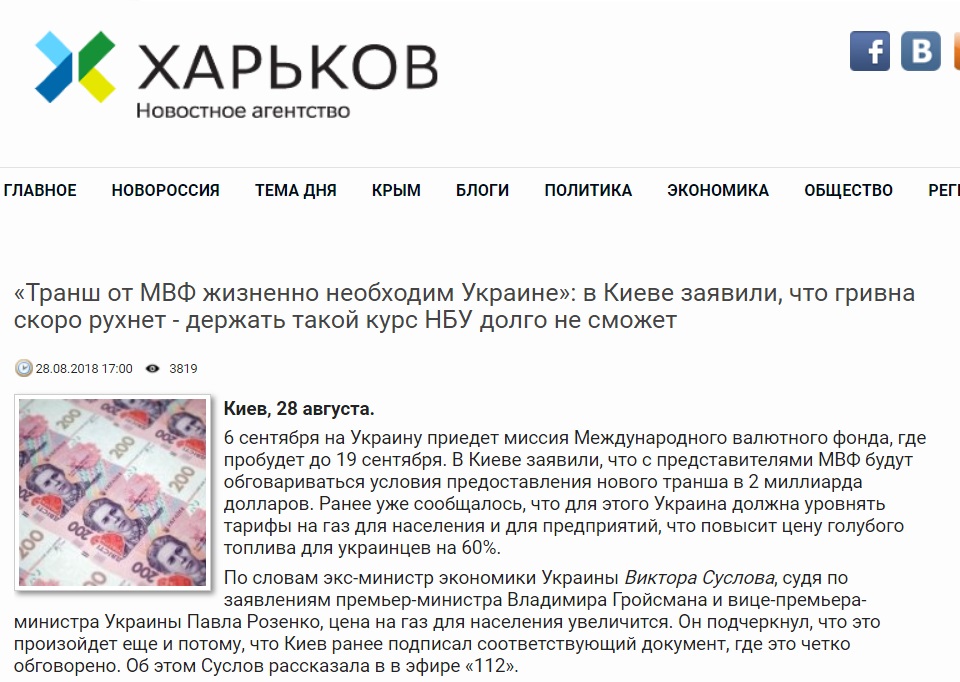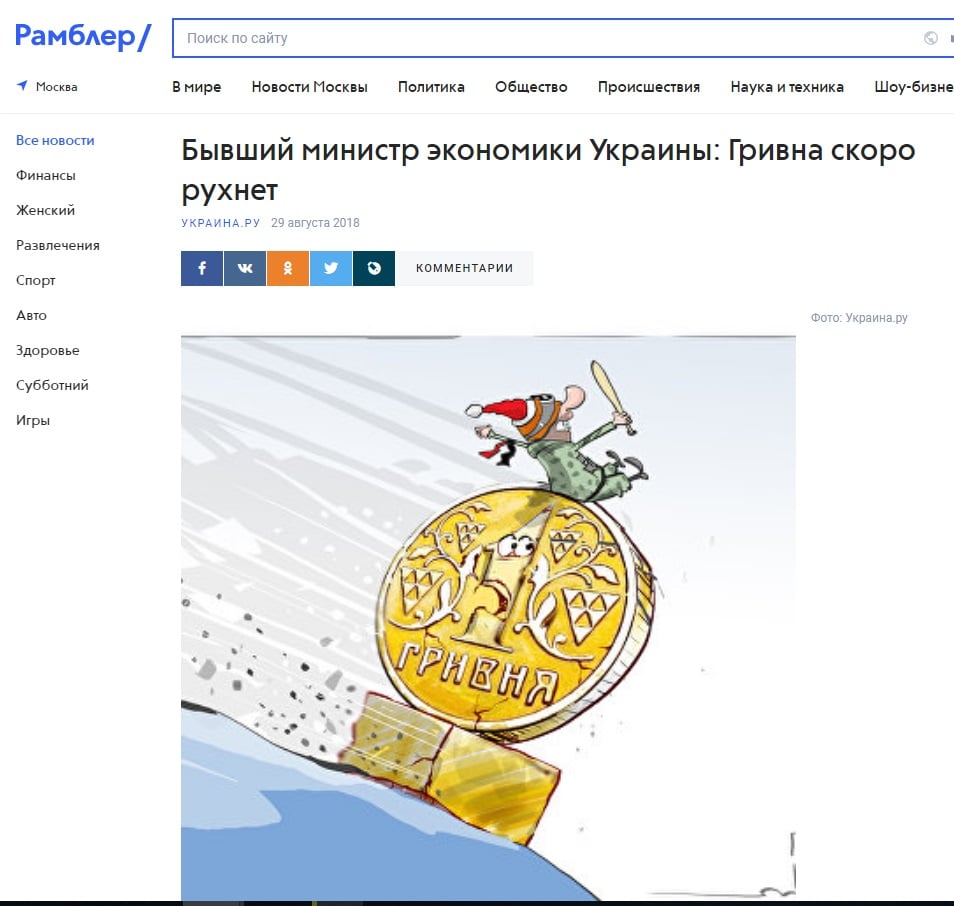 Suslov was interviewed on channel 112 news program and asked specifically what he thought of IMF demands to raise the price of gas before granting Ukraine the next tranche of aid.
It's not so much the IMF demanding that Ukraine raise the price of gas as the IMF demanding that the Ukrainian government fulfill its own promises, Suslov said. It's obvious that Ukraine's financial and budget situation is very difficult and the price of gas will go up. Ukraine's recent attempts to borrow from private financial markets at high interest rates show how vitally important the next IMF tranche is, so Kyiv will absolutely move to raise the price of gas, Suslov pointed out.
Asked if Ukraine could do without the IMF loan, Suslov replied that at this stage it is highly unlikely. Ukraine's government and the National Bank can't keep the national currency from falling and this indicates a shortage of hard currency reserves. There is practically no alternative to the IMF loans and Ukraine must agree to gas price hikes and a growing external debt, Suslov explained.
While Suslov was not exactly glowing about Ukraine's economy and currency on the 112 television program, he never said that Ukraine's hryvnia was on the point of collapse.
On 11 March 2015 IMF approved a four-year $17.5 billion bailout for Ukraine. Ukraine has received about 8.7 billion dollars from the IMF in four tranches. The disbursement of the next tranche has been delayed as the IMF has urged Ukraine to complete all the reforms envisaged by the program.