Russian media are casting doubt on the MH17 Joint Investigation Team findings, claiming that the group has ignored the results of Russian radar data from the area where the crash occurred.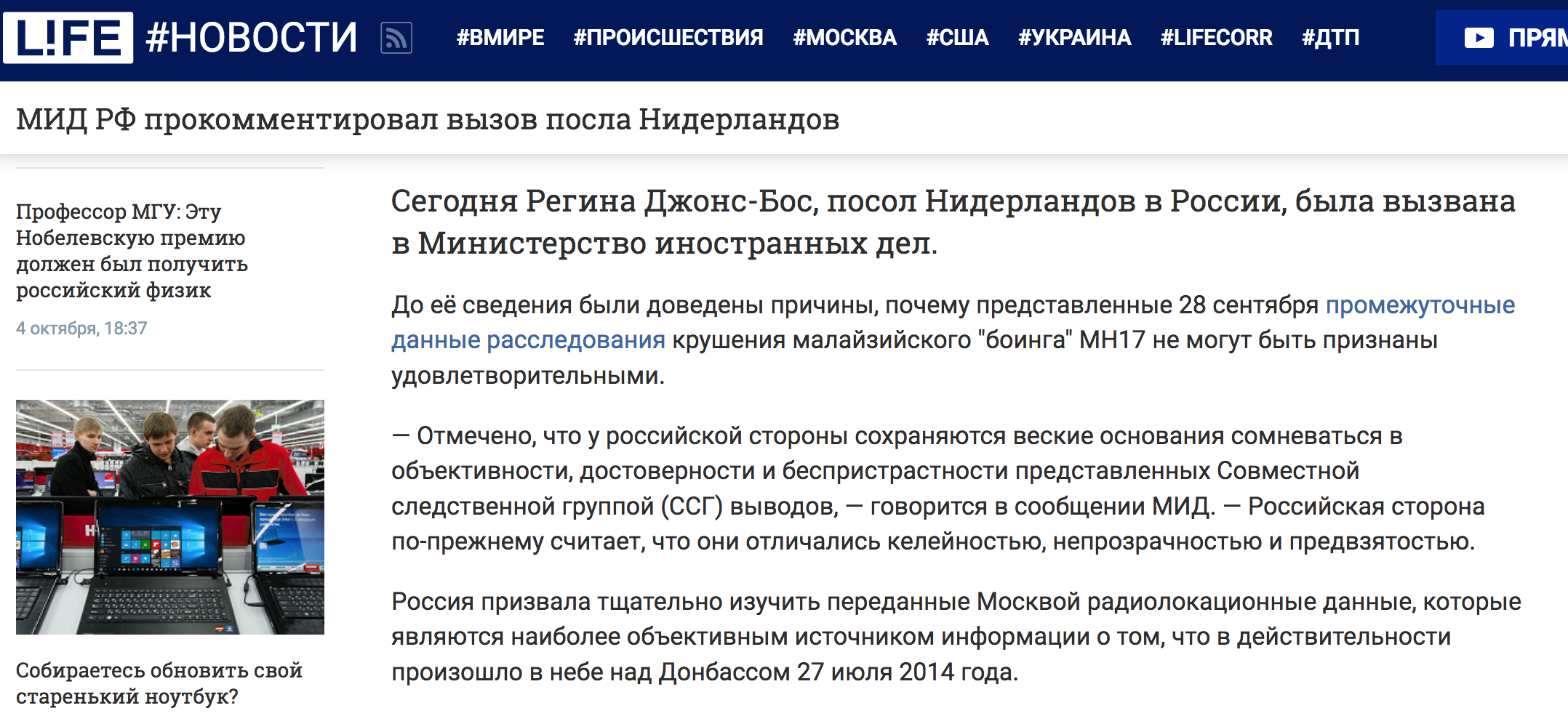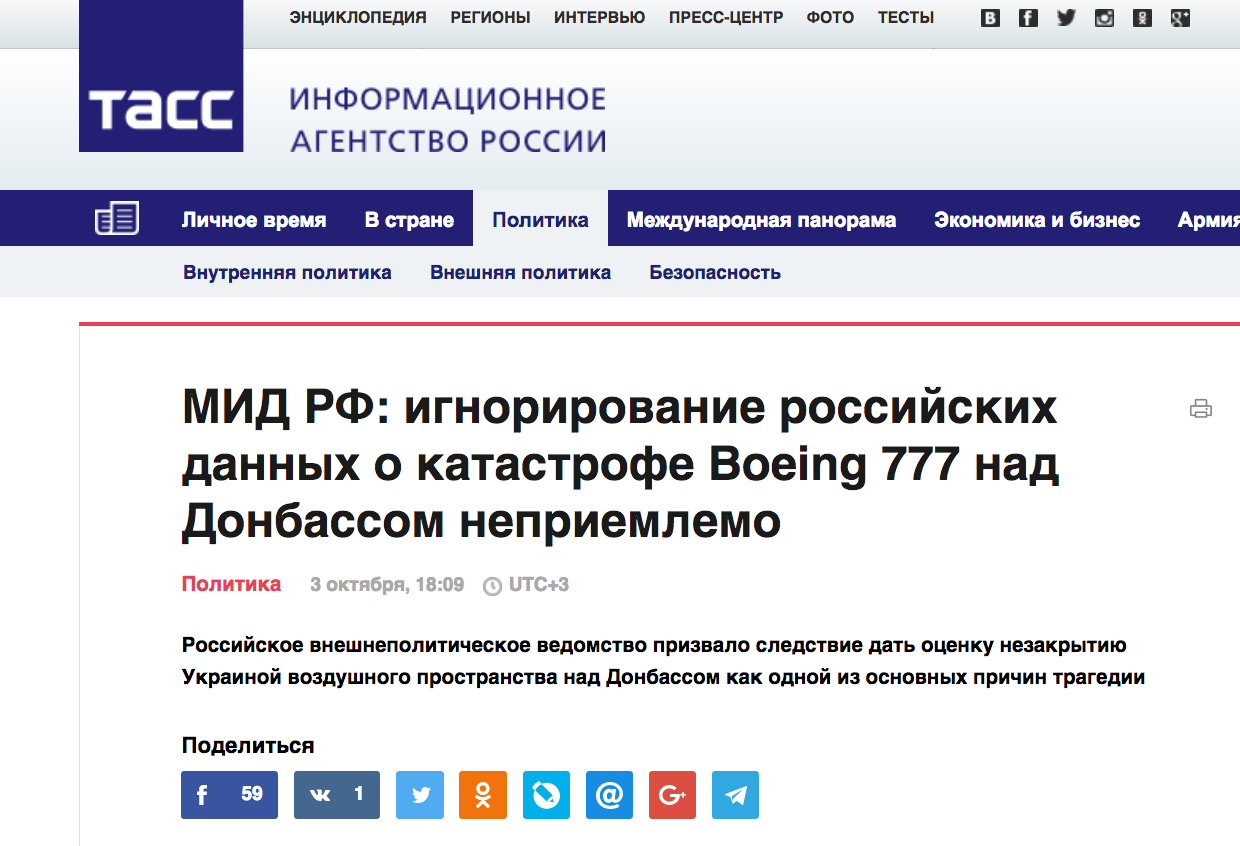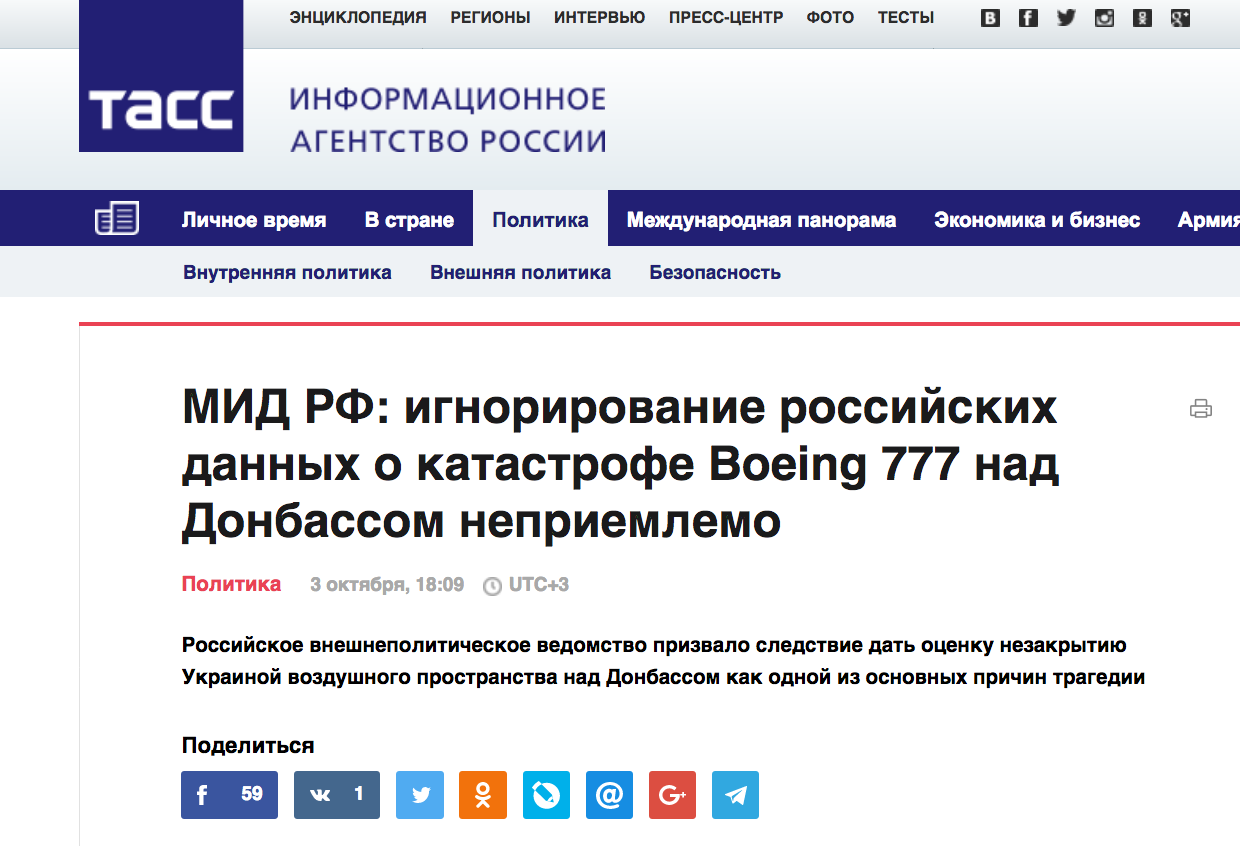 RIA Novosti, Life News and Russian national news agency TASS all disseminated this fake story, declaring that ignoring Russian data which indicates the technical impossibility of launching a missile from the Russian separatist controlled territory is simply unacceptable. All these publications cite the Russian Foreign Ministry's statement  claiming that this information had been sent to the international investigation team.
"The Russian side calls on the Hague to carefully study the primary radar data that Russia recently submitted, which are the most objective proof of what really happened in the skies over Ukraine at the time of the disaster, and take them into account in its final conclusions" reads the statement.
In response to StopFake's inquiry about the radar data, the Joint Investigation Team said they had not received any such data. Dutch prosecutors also confirmed to the Moscow Times that Russia had not provided them any radar data. Russian official and media claims that such data was sent to the MH17 Joint Investigation Team  are simply false.