Russian propagandist media are working overtime disseminating all manner of fake stories about Ukraine's preparation for hosting the 2017 Eurovision song contest. The newest mendacious tale is a claim that Kyiv is removing its homeless from the streets of the capital before the start of the contest.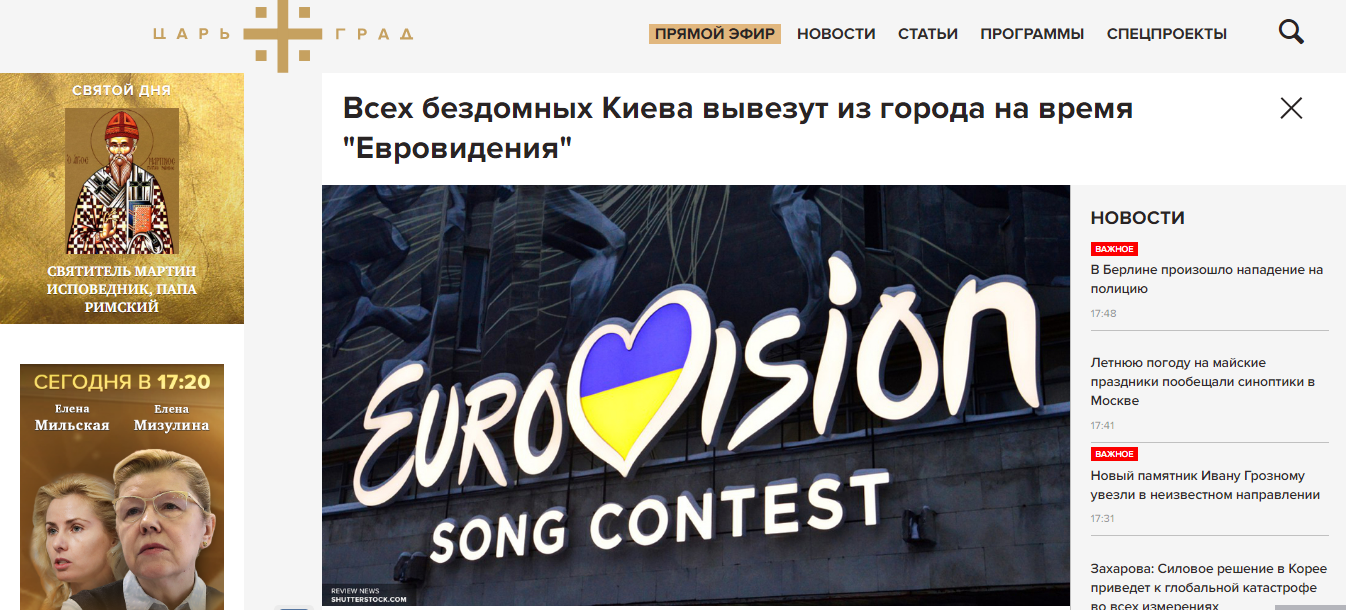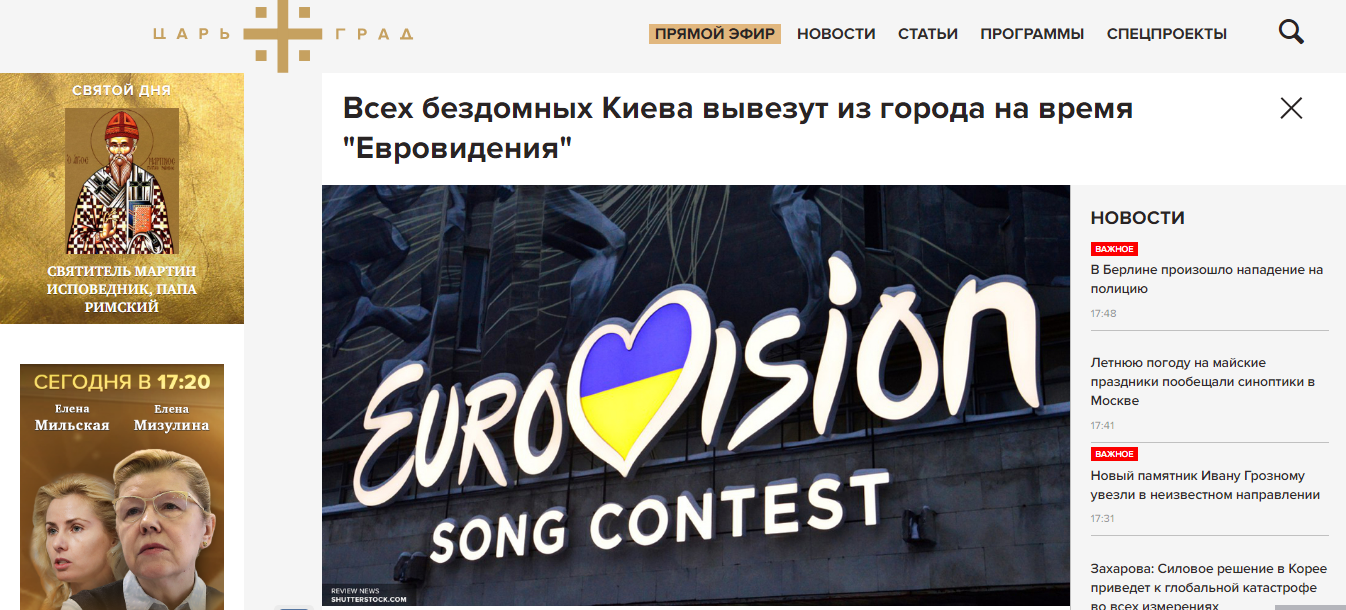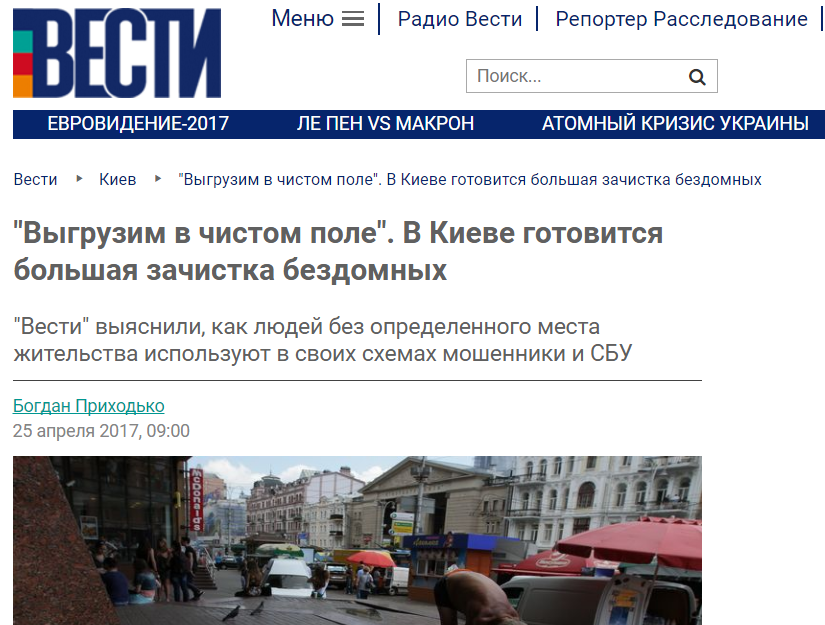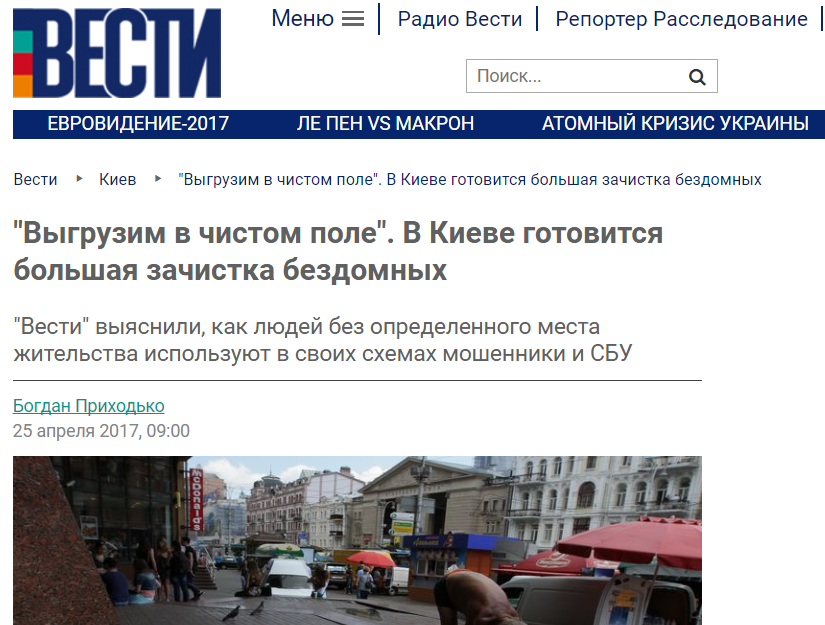 Lenta.ru, NTV,  Komsomolskaya Pravda, Tsargrad and others literally had a field day with this fake.
It all began when the Ukrainian news site Vesti ran a story citing a police patrolman named Sergey, who told publication that the city is planning a roundup of the capital's homeless. "I don't know where they will be moved to; it's possible they may be dumped in some fields outside Kyiv".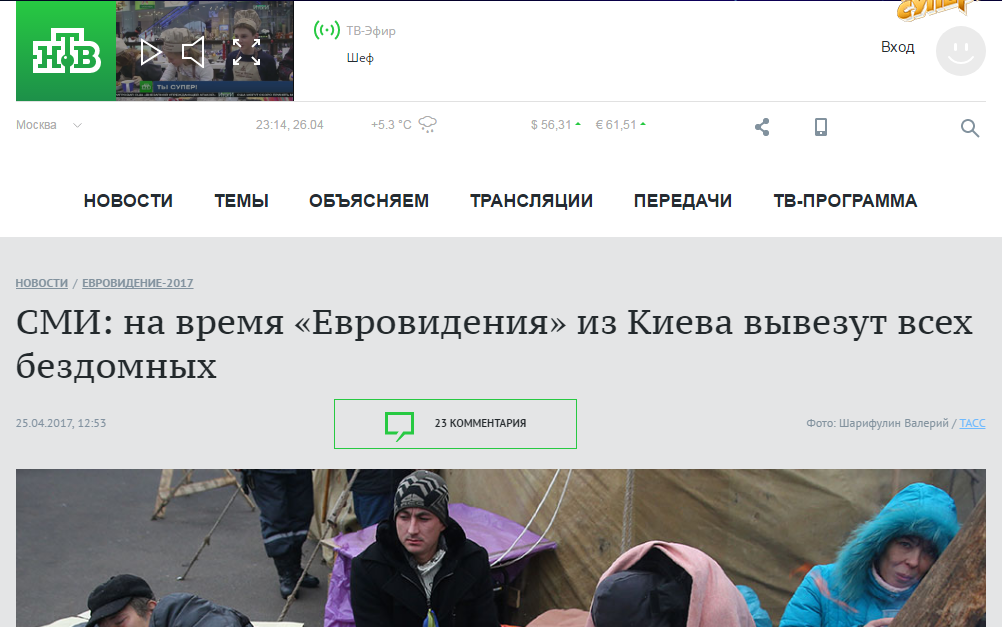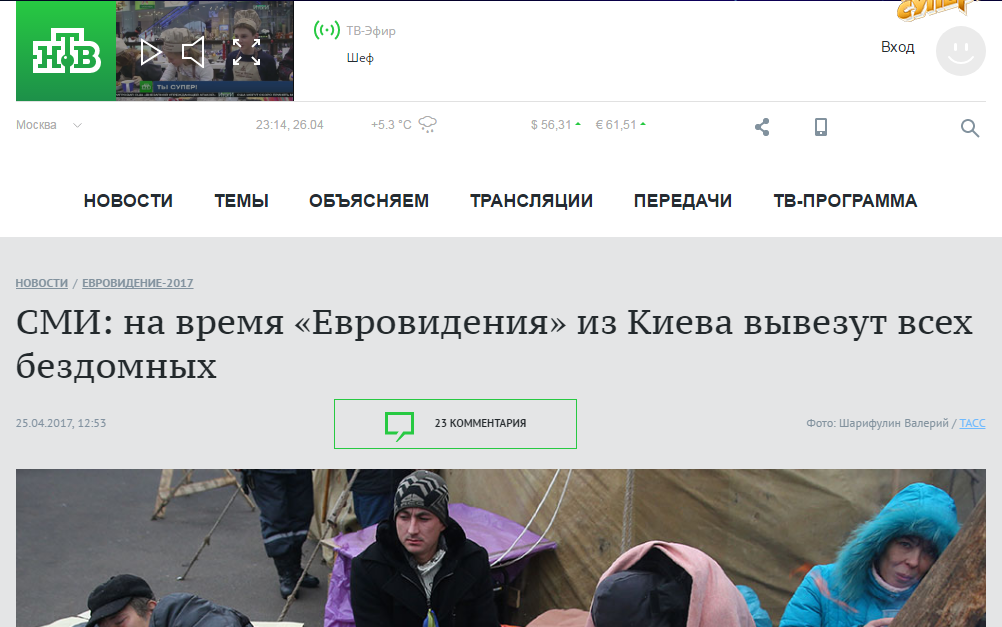 Vesti then quotes the Kyiv police press service who allegedly said "We are addressing this issue and the city police chief should be making an announcement".
Russian media had a field day with this story. Lenta.ru declared that Kyiv was planning a special operation so that homeless people would not annoy Eurovision guest and the capital police confirmed these plans.
We asked the Kyiv city police if they really did intent to round up the city's homeless from the streets.
What they told us is as follows: Vesti did contact the police and the told them the city was working on beefing up security in the capital for Eurovision. The issue of the homeless was never mentioned.
Vesti took two pieces of information they had gathered and cooked up a story that isn't. They never identified the alleged policemen who told them about the fake homeless roundup beyond a first name, and to that they added a statement from the police press office that was about something completely different. "We are addressing the issue" concerns security and not Kyiv's homeless.
Shame on you Vesti!  No Pulitzers for you.