The sites Ukraina.ru, Strana.ua and Gosnovosti reported this week that after meeting with Russian President Vladimir Putin in Sochi on May 2, German Chancellor Angela Merkel was advocating ending Russia sanctions.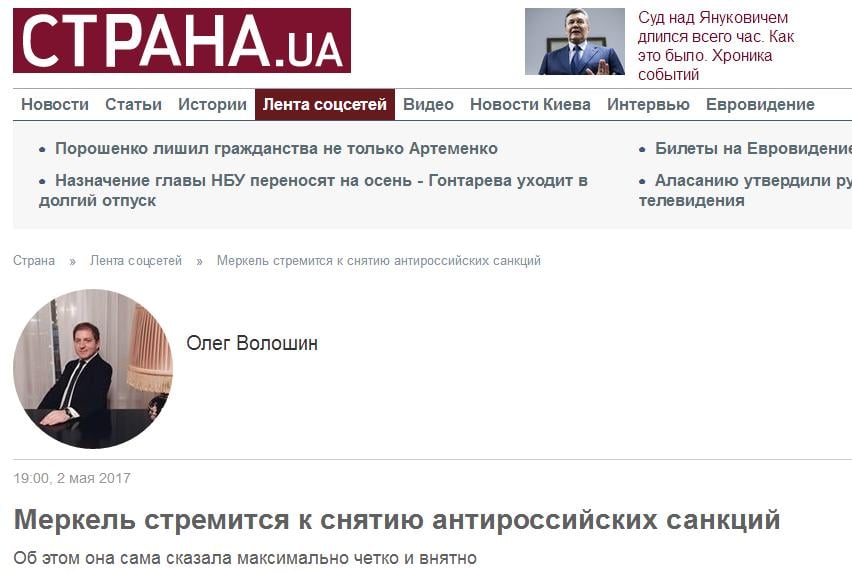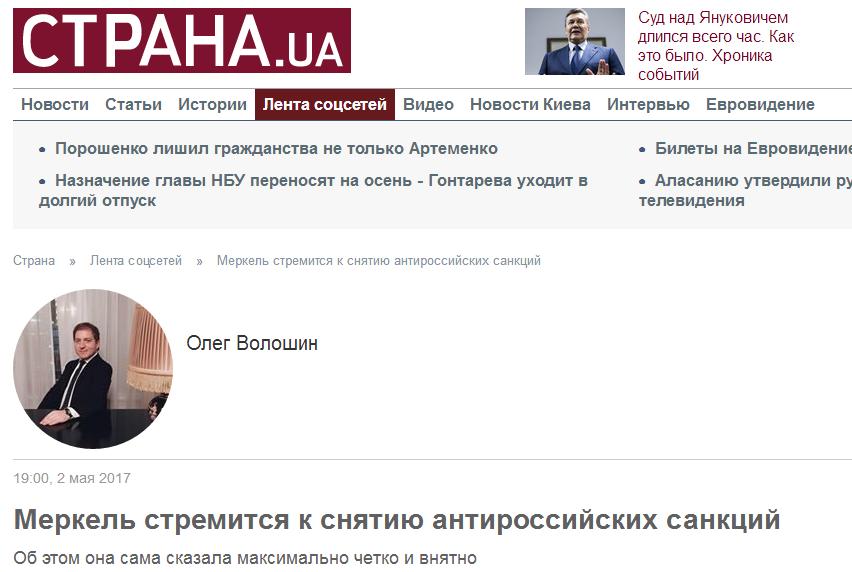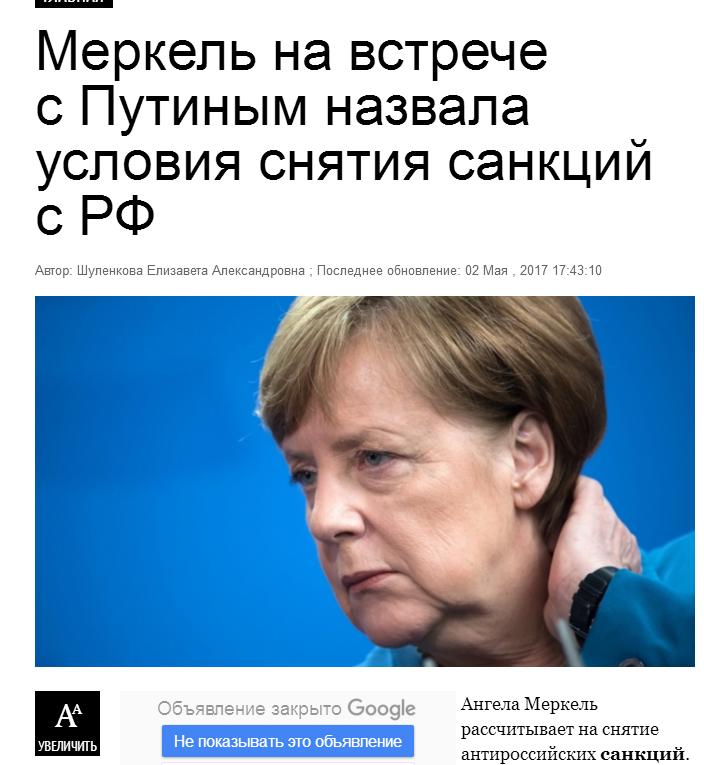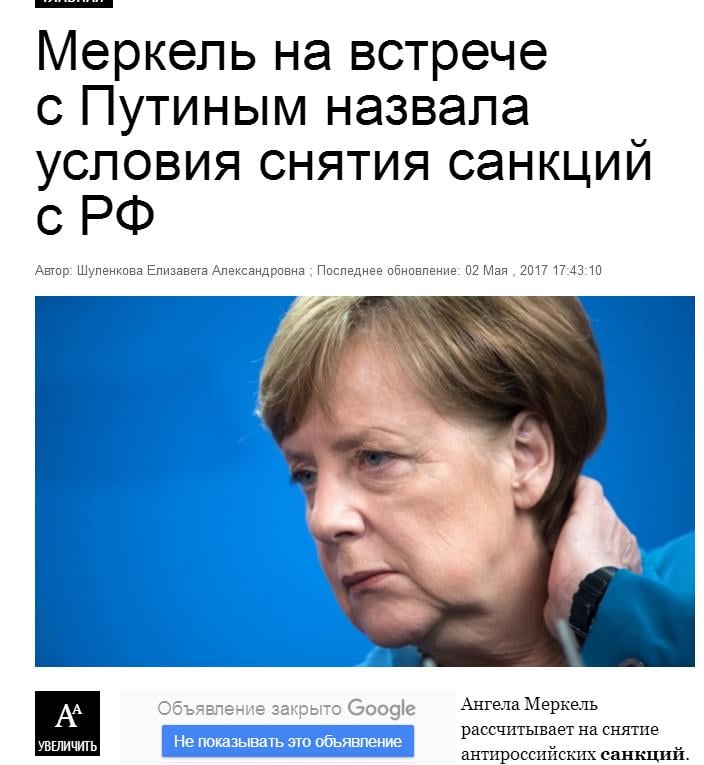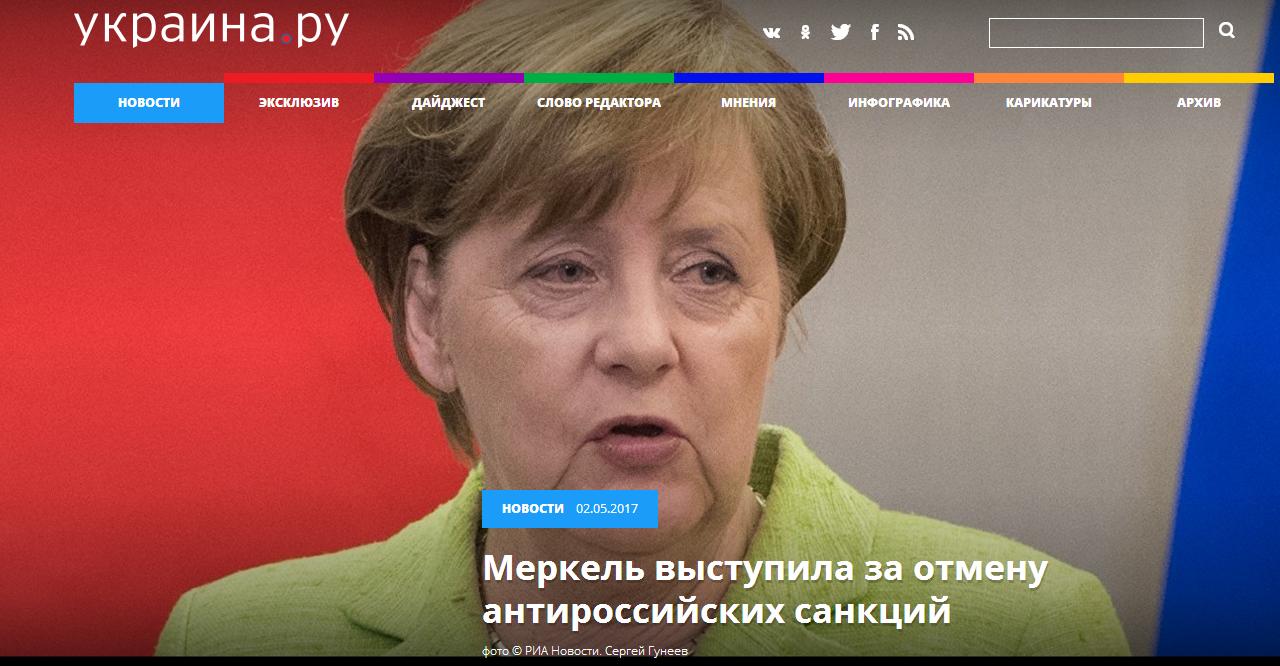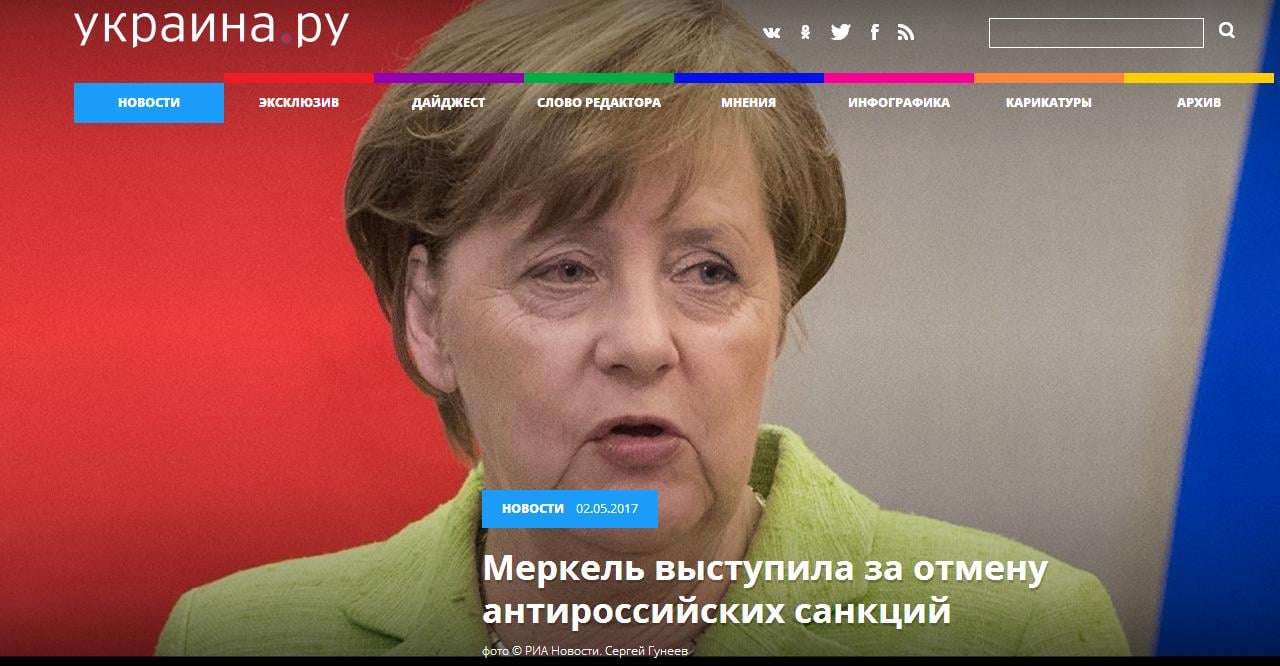 Russian media not only twisted Merkel's actual statement, they quoted her out of context, completely ignoring that, which goes against the Kremlin's narrative.
What Angela Merkel actually said was that sanctions against Russia can be lifted only when the reasons, for which they were imposed, such as the annexation of Crimea, are eliminated.
"What we expect and what cannot be forgotten are the basic principles of the European security system which were violated. The annexation of Crimea is not just an annexation, it is a violation of the values created after World War II, in particular the inviolability of borders and respect for the territorial integrity of countries" Merkel said.
Merkel rejected the need for a new agreement aimed at stopping the separatist war in eastern Ukraine and reiterated that the Minsk agreement contains everything that is necessary for a ceasefire and a political solution to the conflict.
"It is my urgent request to the Russian president to do everything possible to ensure the implementation of the Minsk agreement," Merkel said.