Against the backdrop of mass protests that swept across Belarus after Aleksander Lukashenko claimed an overwhelming victory in the August 9 presidential elections, fakes alleging that EU countries were involved in the civil unrest began circulating on social media. Polish leaders in particular are being accused of organizing a coup in Belarus and openly advocating Lukashenka's overthrow.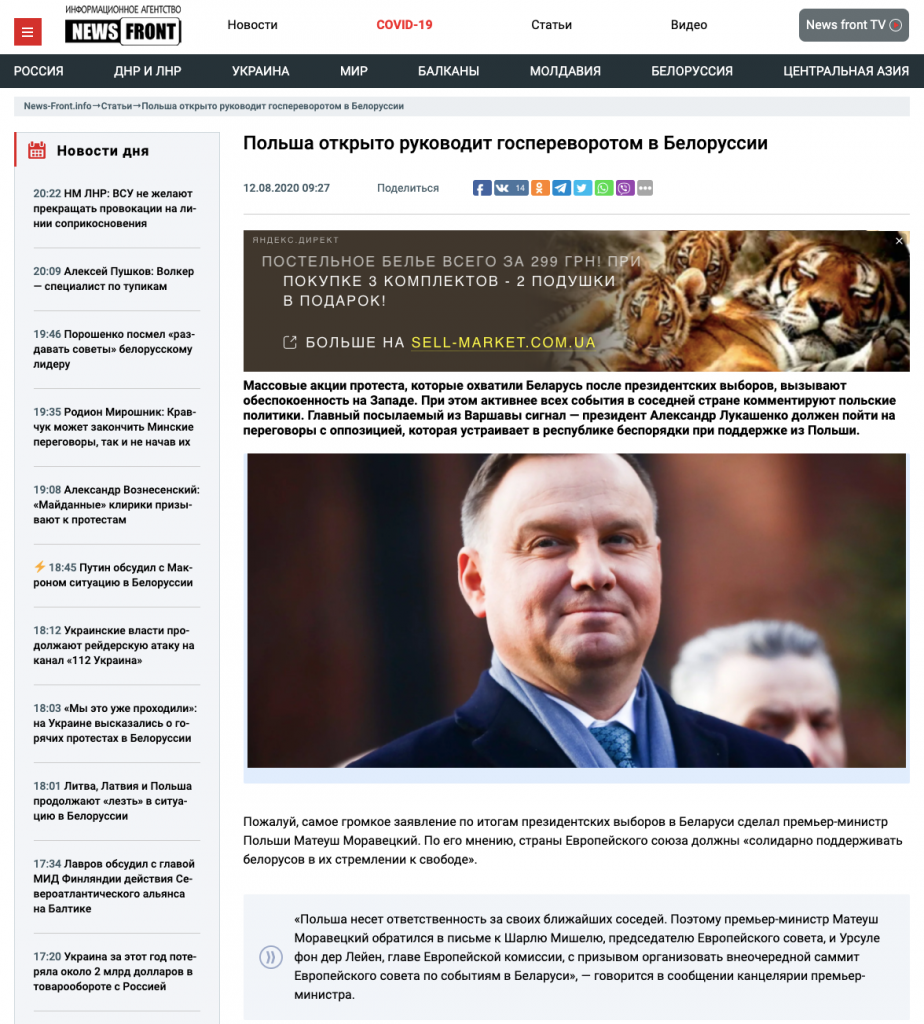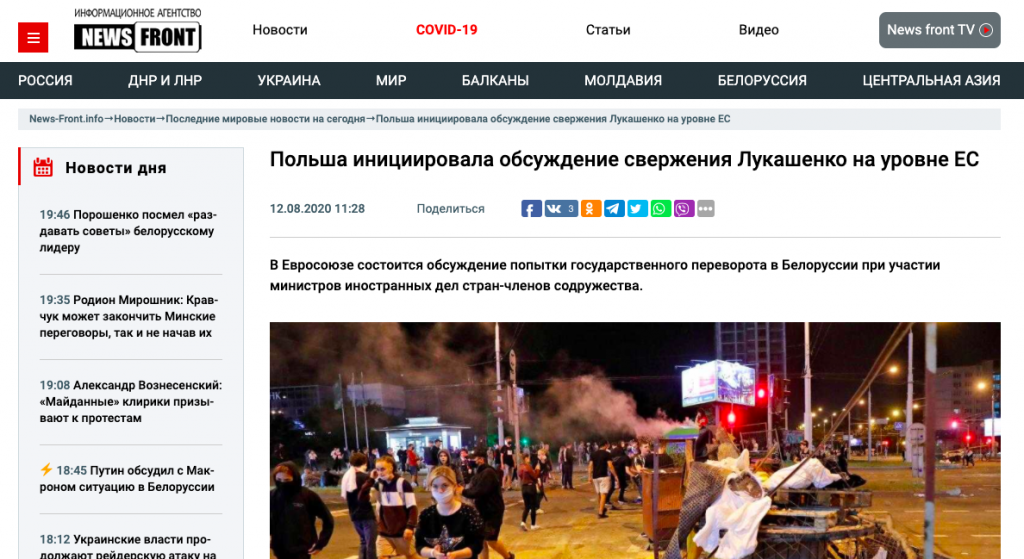 The Belarus protests have nothing to do with Poland or any other EU country; they are a reaction to the rigged presidential elections and a demonstration of Belarusians' discontent with Lukashenko's repressive politics of 26 years.
Fake reports about Poland allegedly preparing a coup in Belarus began appearing after the presidents of Lithuania and Poland issued a statement calling on Belarusian authorities to respect democratic standards and end the violence and repressions directed at peaceful protesters.
On August 10 Polish Prime Minister Mateusz Morawiecki called for an emergency EU summit.
"Last night of violence all across Belarus and potential escalation of the political conflict that may very likely ensue is a crisis that must not remain unanswered. Yesterday's election, its unofficially announced contradictory results and public reaction thereto are clear proof that many Belarusians want change – that they want dignity, respect for human rights, democracy, freedom of speech, rule of law – and that they want the European Union to be present in their lives" Morawiecki wrote to European council President Charles Michel and European Commission President Ursula von der Leyen.
The EU responded to Morawiecki's request and has scheduled a special conference on August 14 to discuss the situation in Belarus.
Warsaw has also announced its readiness to take on the role of mediator in negotiations between Lukashenko and the Belarusian opposition. Polish Foreign Minister Jacek Czaputowicz said that Poland has experience in such situations, referring to the negotiations between the communist government and Poland's opposition in 1989, which eventually led to the reestablishment of democracy in the country. Poland did not put forth any threats or try to organize a coup in Belarus, Warsaw merely offered its assistance in resolving the conflict.
The protests in Belarus have been going on since August 9. To disperse the protesters security forces have unleashed violence, used rubber bullets, tear gas, batons, tasers and water cannons.
On election day the center of the Belarusian capital Minsk was blocked by security forces, communications and the internet were jammed in the city.  International election observers were not allowed into Belarus, voters' access to polling was restricted and independent journalists and activists were massively detained during the poll.
Leaders of European countries, the EU leadership and the US administration have called on Alexander Lukashenko to end the violence against his own citizens and publish the real results of the election.