A Ukrainian allegedly committed suicide rather than follow orders to fire at and mine the area at the contact line between Ukraine and the self-proclaimed Luhansk People's Republic (LPR) settlements. The source for this fake claim is LPR "people's police" press officer Ivan Filiponenko. Russian supported separatist publications such as Newsfront along with Russian Lenta.ru, Komsomolskaya Pravda and others also featured this fake.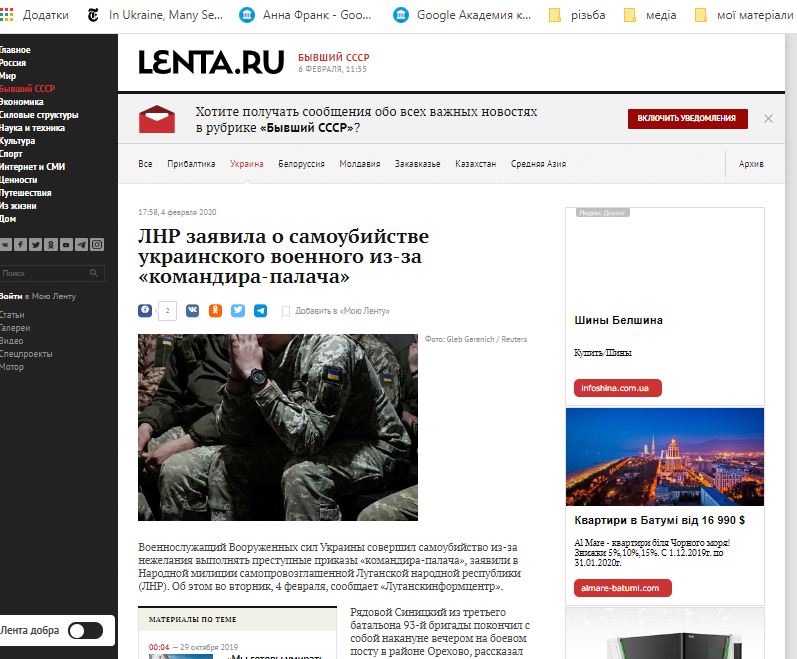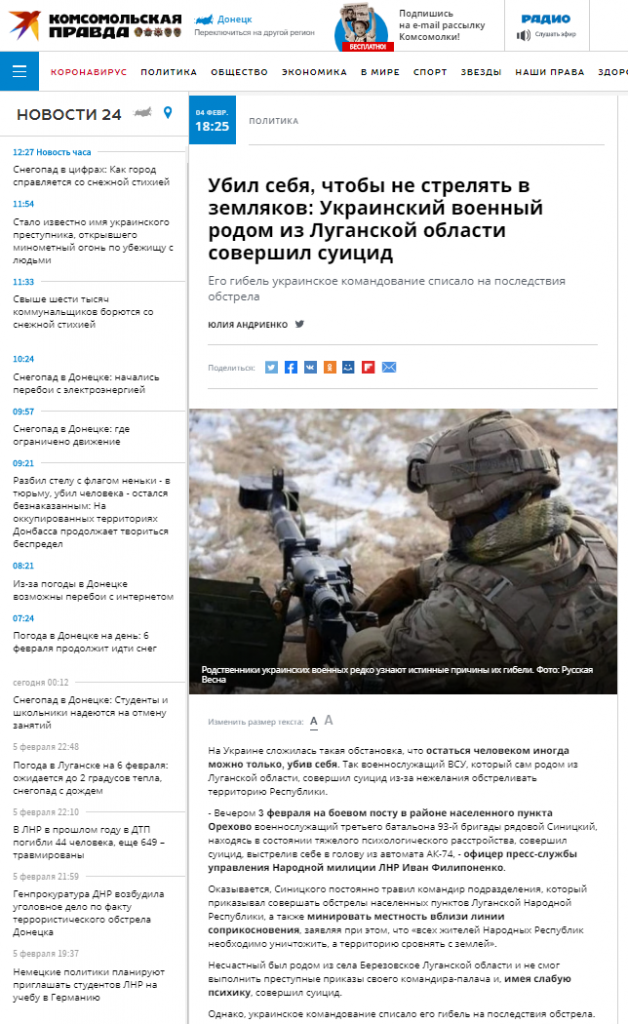 According to the fake tale, a Private Sinitsky from the 93rd Army Brigade committed suicide at a military post near the village of Orikhove. His commander allegedly ordered his men to shell LPR settlements, but Sinitsky, being down and depressed could not stand it and committed suicide. Sinitsky was a native of Luhansk and allegedly would rather take his life than "shoot at his own". Brigade commander Dmytro Bryzhynsky then classified the death as one caused by Russian separatist shelling.
Ukrainian Armed Forces operation headquarters did report that on February 3 Russian separatists directed mortar fire at the Ukrainian side for five minutes.
StopFake asked the 93rd Brigade about Private Sinitsky, we were told there was no one with that surname serving in the brigade.
The last casualty suffered by the 93rd Ukrainian brigade occurred on February 1 not far from Novotoshkivske village near Luhansk when medic Claudia Sytnyk was killed by Russian enemy fire. Since then the 93rd brigade has not sustained any casualties.