Russian and separatist mass media falsely reported that U.S. Senator John McCain had ended his support of Ukrainian leadership following recent events in Mukacheve, even calling them "imbeciles." He allegedly made the comments to Zhanna Nemtsova, a correspondent for RBC, speaking about a July 11 shootout in the Ukrainian city between member of the Right Sector, loyalists of parliament member Mikhail Lanyo, and local police.
The fake news was reported by such media as Segodnia.ru, Politikus.ru, News-front.info, Novorossia.su, and others. It then quickly spread among social networks.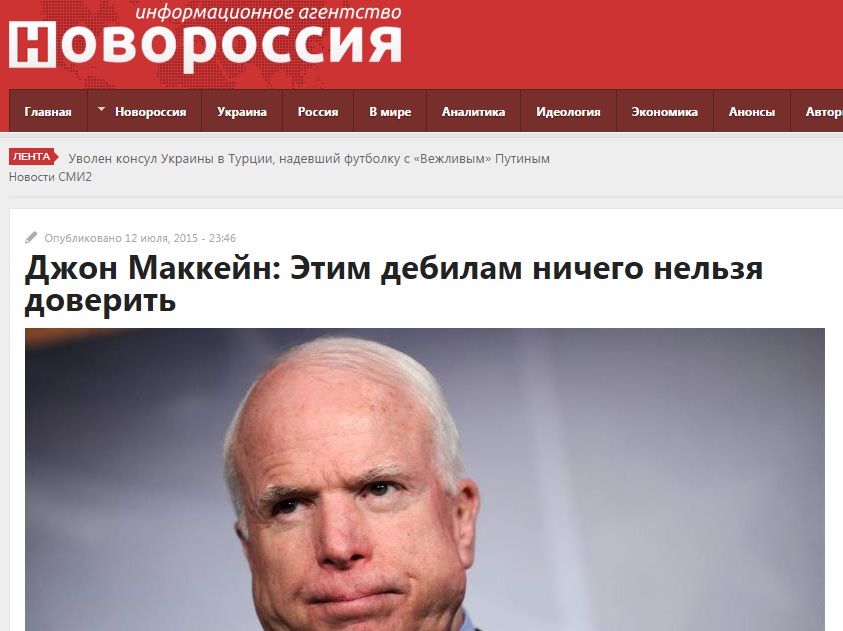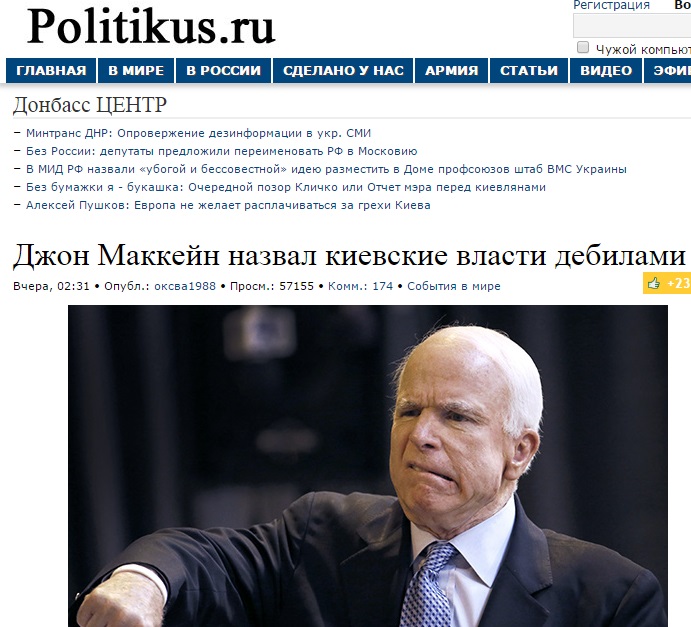 However, no such interview seems to have taken place. No comments about Mukacheve by McCain can be found on record, including by RBC Russia and RBC Ukraine. There are no such comments on the subject on his social pages or his official website.
Nemtsova left Russia after the murder of her farther, opposition leader Boris Nemtsov, in February 2015. There is no interview with McCain on her Facebook page.
Senator McCain is an outspoken supporter of Ukraine and of supplying lethal weapons to Ukraine. He is also a constant and severe critic of Russian President Vladimir Putin.