The Russian web publication Ukraina.ru published what it called an exclusive interview with prominent Ukrainian sociologist Iryna Bekeshkina in which she allegedly said that an artificial revolution supported from the outside was possible in Ukraine.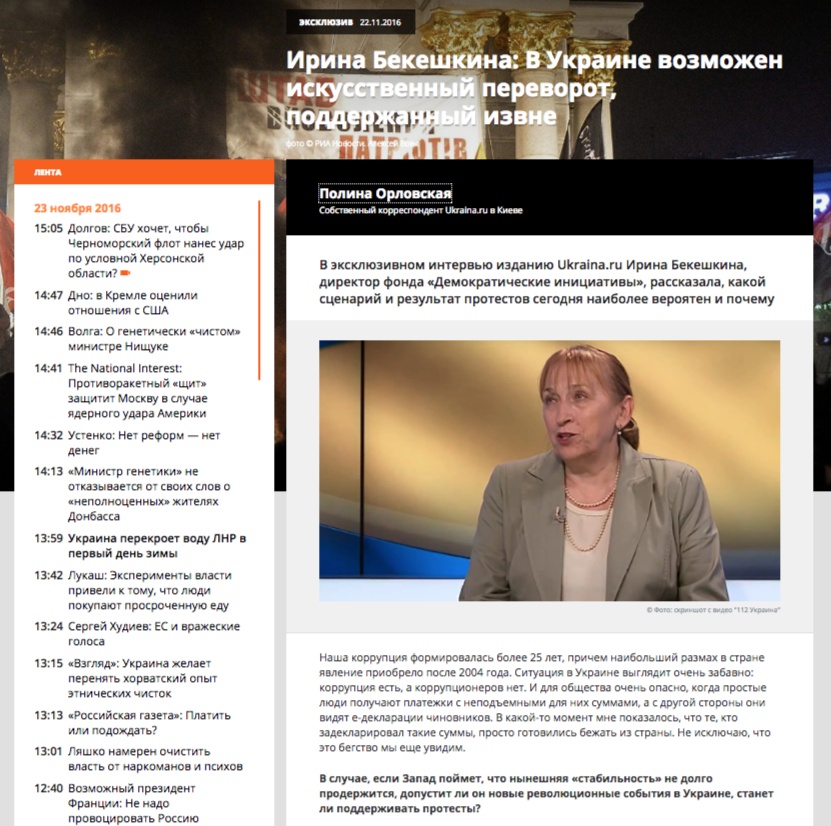 The story was a complete fake as Bekeshkina had never been interviewed by the site and after she outed the fake in a Facebook post, the story was removed from the Ukraina.ru website, but remains in cache storage.
On the third anniversary of the Maydan demonstrations Bekeshkina's polling organization Democratic Initiatives held a round table on the lessons of the Maydan revolution. The video of the event is available on Youtube.
Ukraina.ru used snippets of the round table pulled out of context and manipulated Bekeshkina's words as well as other participants' statements to claim that corruption in Ukraine grew fastest after the 2004 Orange revolution and that corrupt Ukrainian politicians are all simply waiting to flee from Ukraine.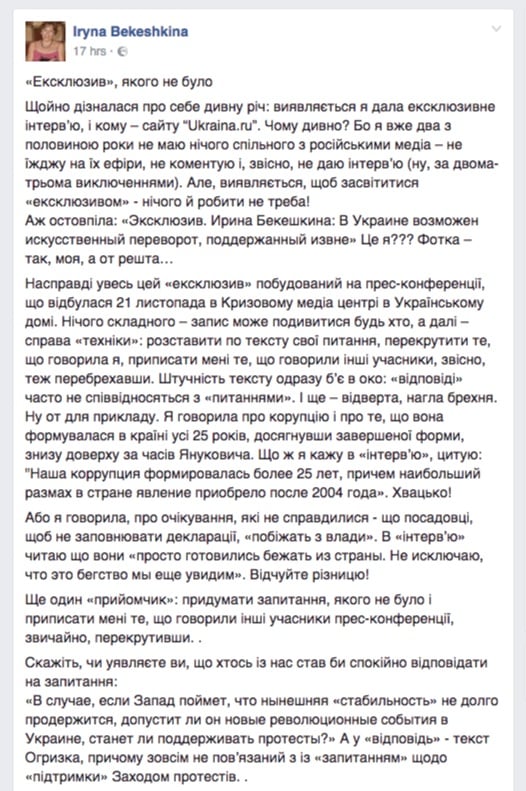 In a comment on Bekeshkina's Facebook page Ukraina.ru chief editor Iskander Khisamov called his publication's fake story an outrage, apologized to Bekeshkina and promised that those responsible for the fake would be dealt with.