Scores of Russian media disseminated stories this week claiming that the US were conducting secret biological experiments in Ukraine resulting in some of the recent outbreaks of certain diseases in the country. All the publications use the same source for this fake story, the hacker group Cyber Berkut.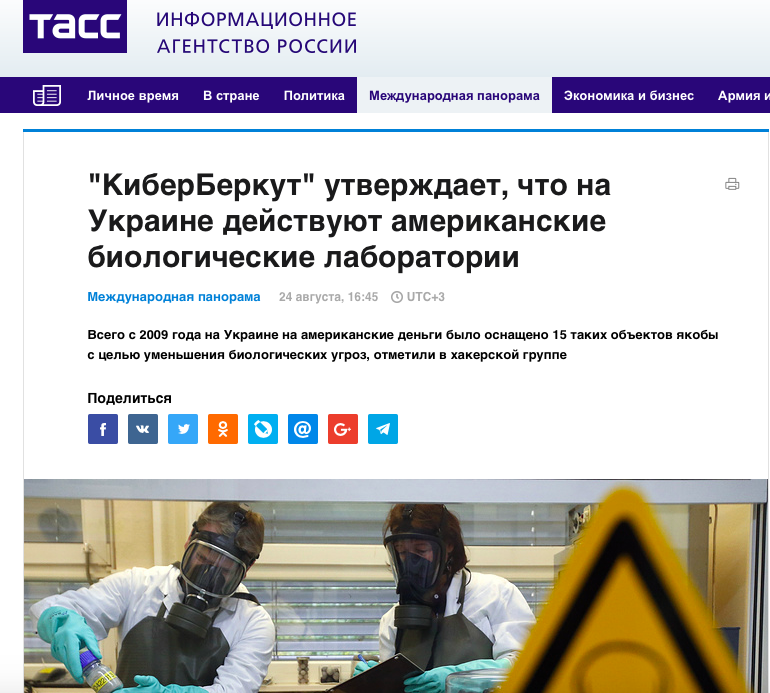 This is not the first time that such stories have been circulated; they rely on conspiracy theories and offer no evidence for their claims. StopFake has debunked similar fakes in the past and repeatedly pointed out that information distributed by Cyber Berkut is completely unreliable.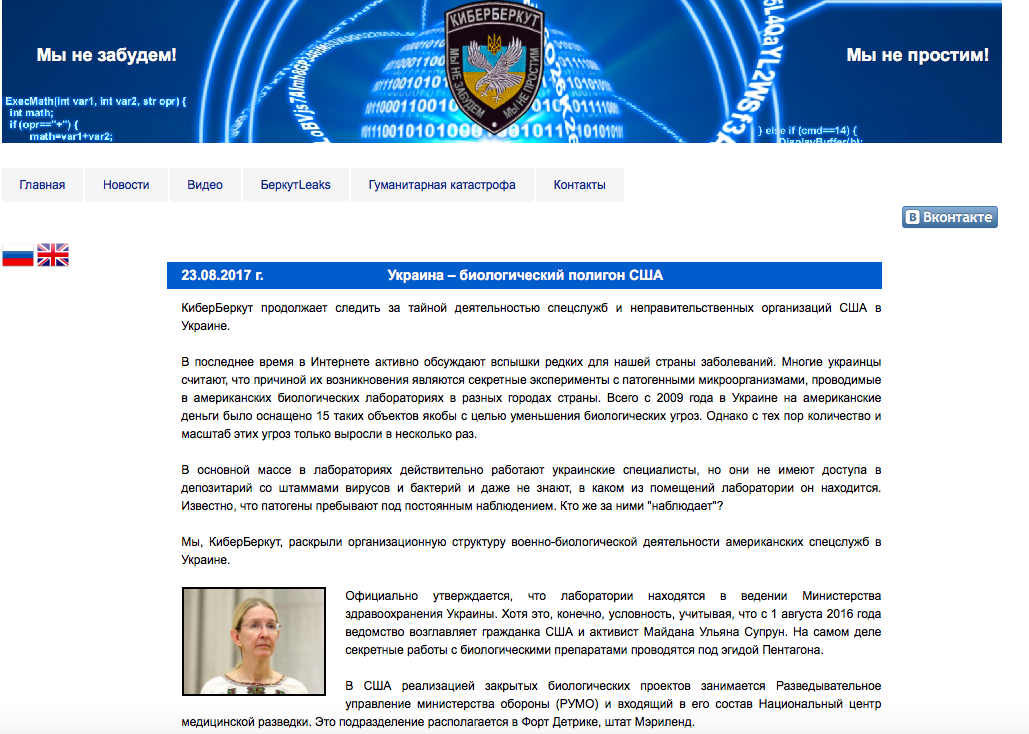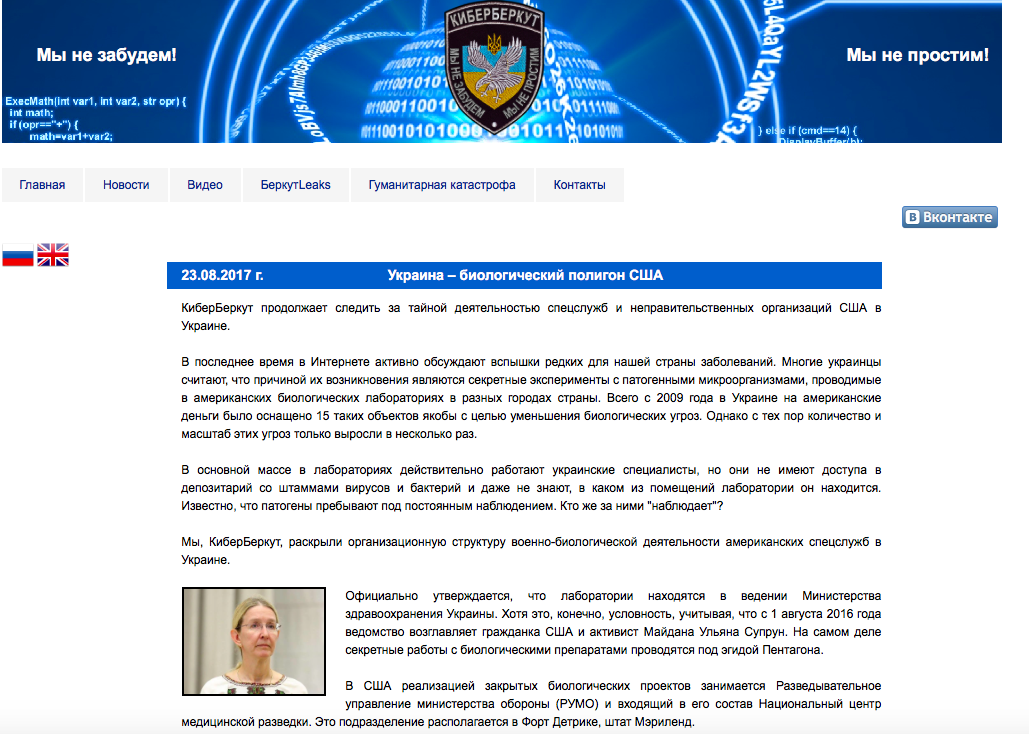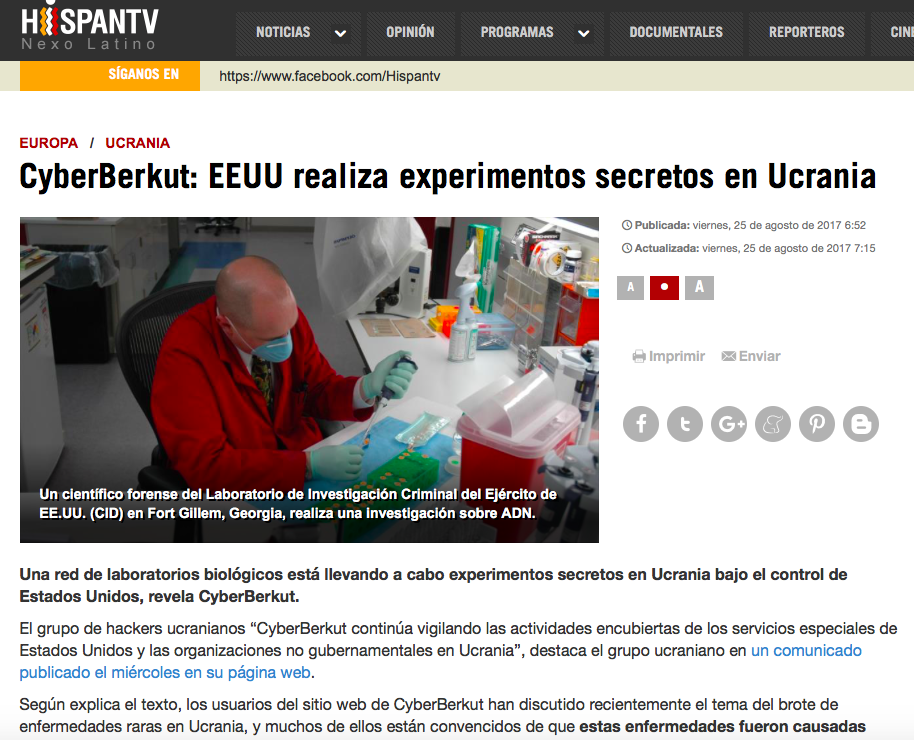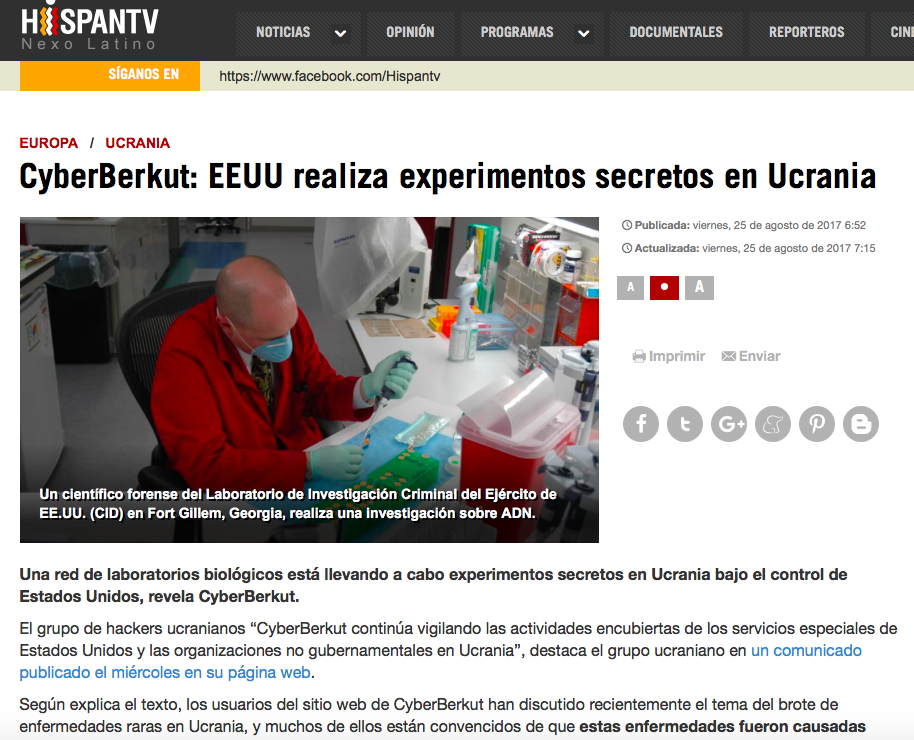 RIA Novosti Ukraina, TASS, REN TV, Nezavisimaya Gazeta, Life News, Hispan TV and many other propagandist sites circulated this fake story.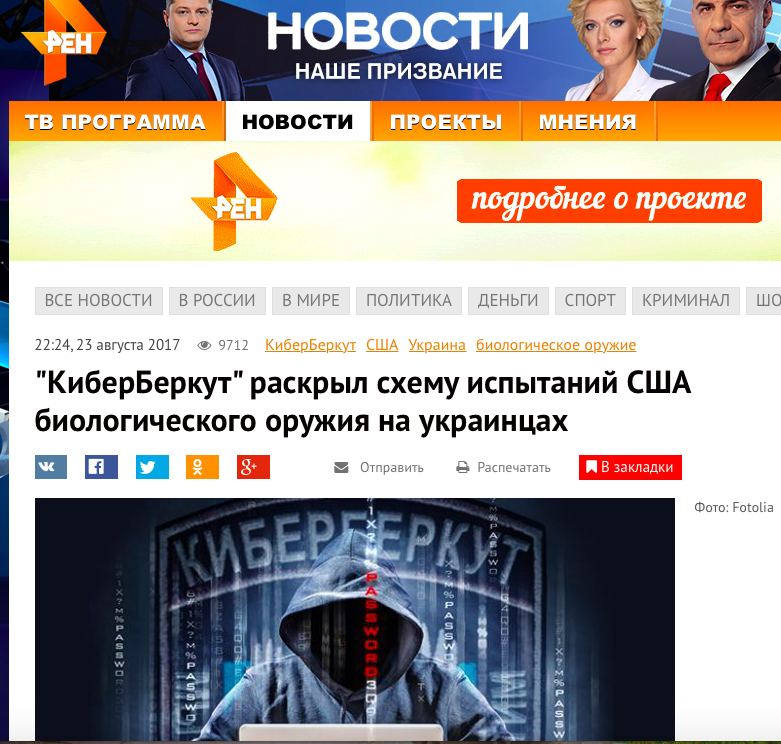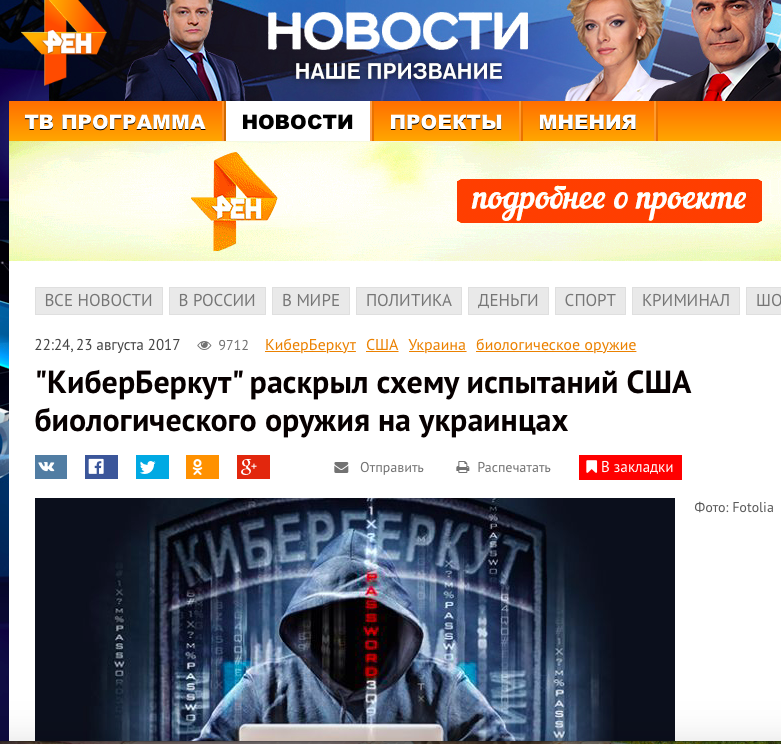 Some Russian sites cited a Global Research article about the Pentagon unleashing biological weapons against Europe and quoted UNICEF Ukraine representative Joanna Barbaris speaking about a measles outbreak, implying that the two were secretly connected. However, according to Barbaris, the recent measles outbreak in Ukraine has nothing to do with biological weapons, it occurred because parents would not have their children vaccinated against the disease.
StopFake has pointed out on numerous occasions that Global Research is not a real news and analysis site, but rather a factory of fakes specializing in conspiracy theories.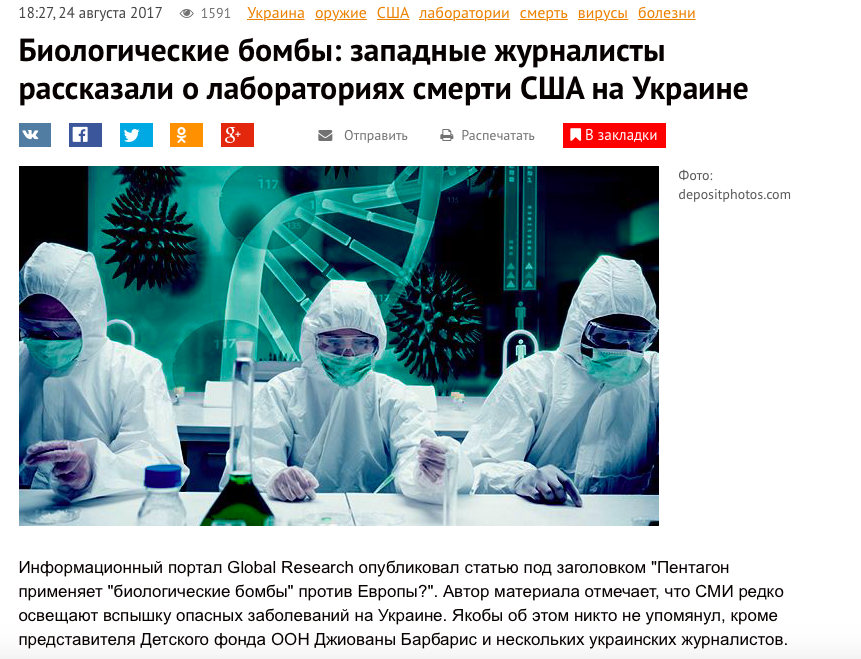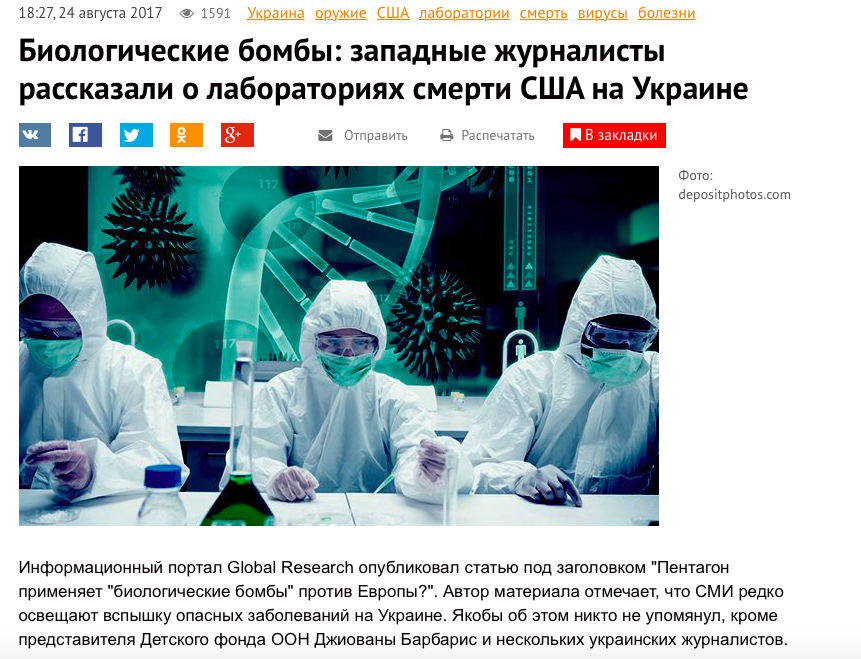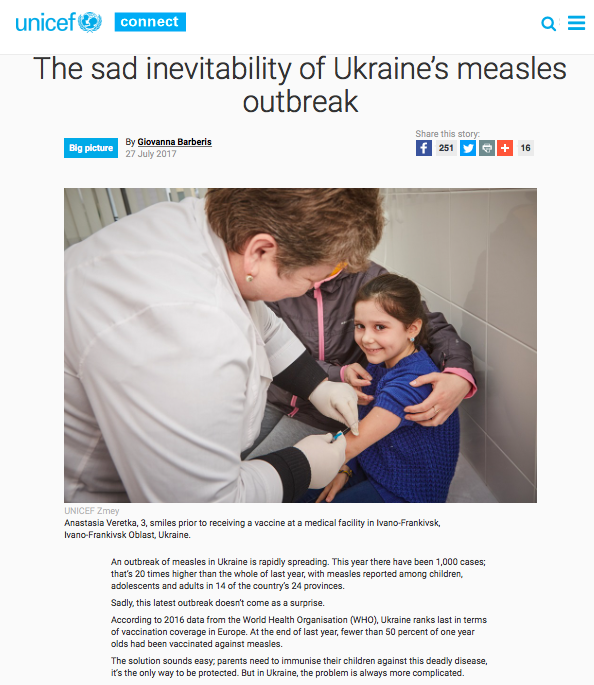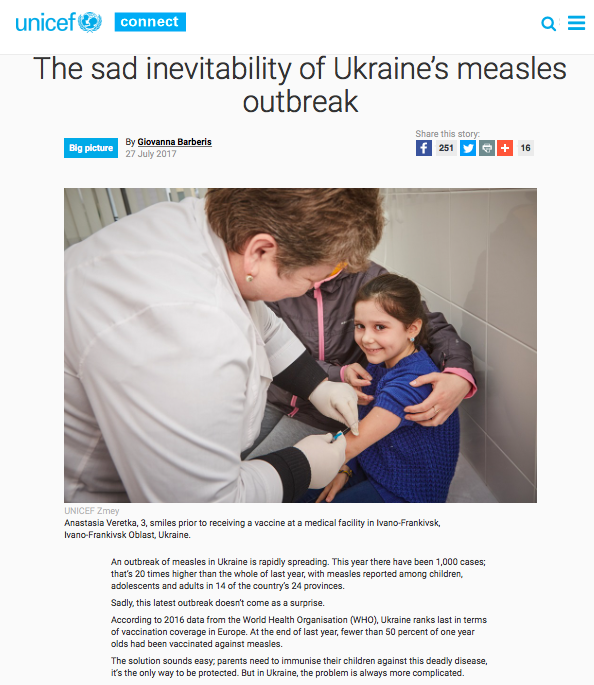 The Cyber Berkut story that Russian media cite is filled with innuendo and unsubstantiated claims about US military intelligence running biological weapons labs in Ukraine. The story refers to emails from a Dr. Eliot Pearlman, head of the International HIV/AIDS and TB Institute about meeting medical officers from the Defense Ministry and Ukraine's National Guard, attending conferences and distributing condoms to Ukrainian soldiers. None of these are secret activities.
Eliot Pearlman is a former US army doctor who has lived in Ukraine since 1991, his activities with HIV and TB prevention are completely open and accessible on his NGO's website.
Cyber Berkut also claims that one of the companies running these secret laboratories is Black&Veatch,  a global consulting company specializing in infrastructure development. Black&Veatch was awarded a US Defense Threat Reduction Agency contract to help Ukraine enhance its capacity to detect, diagnose, report and respond to infectious disease outbreaks and has built a state of the art diagnostics laboratory in Odesa.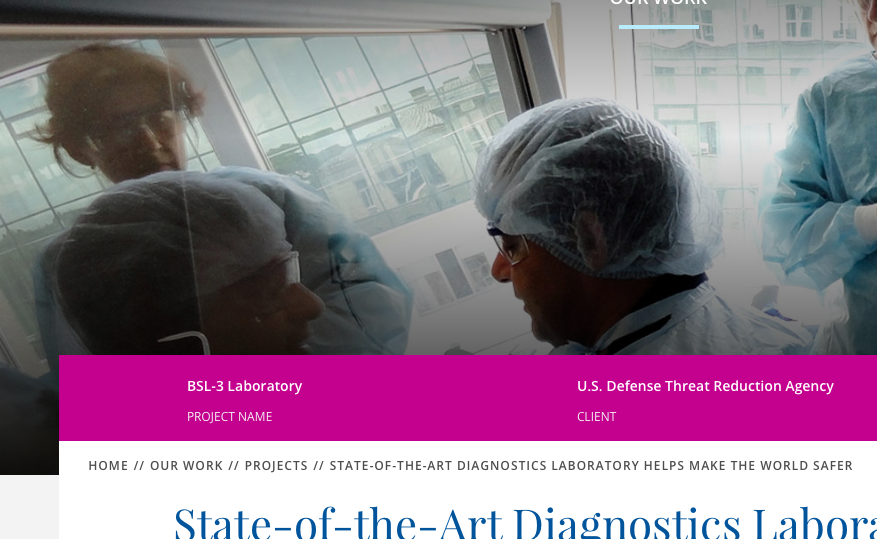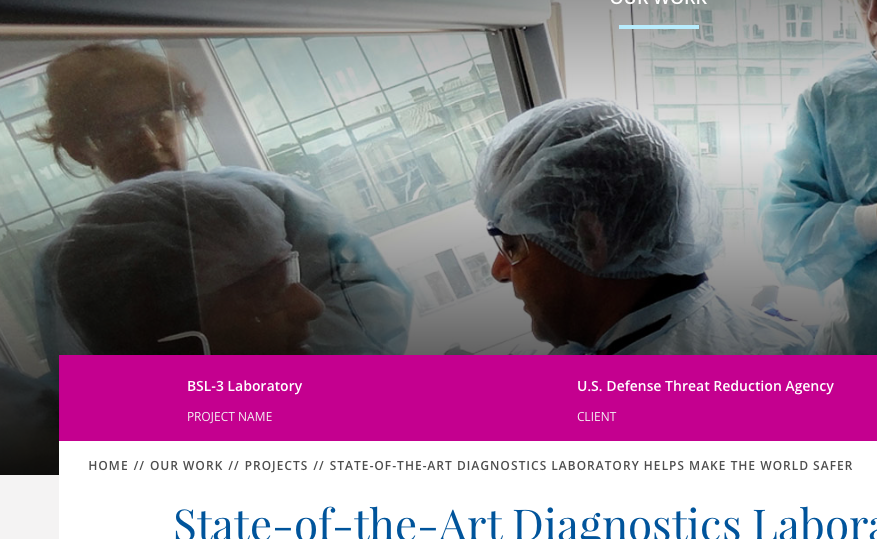 StopFake has reported that in 2005 Ukraine's Health Ministry and the US Defense Department signed a cooperation agreement aimed to prevent the spread of pathogens, technology and expertise that could be used in the development of biological weapons. Under the agreement many Ukrainian laboratories were overhauled and modernized. The labs are completely open and transparent as is the work  that is taking place there.