Ukraine has no money to conduct the 2017 Eurovision song contest, Russian Defense Ministry television channel Zvezda declared this week, citing Ukraine's Culture Minister Yevhen Nyshchuk as its source, who allegedly said Ukraine had no money and proposed that European investors chip in and help.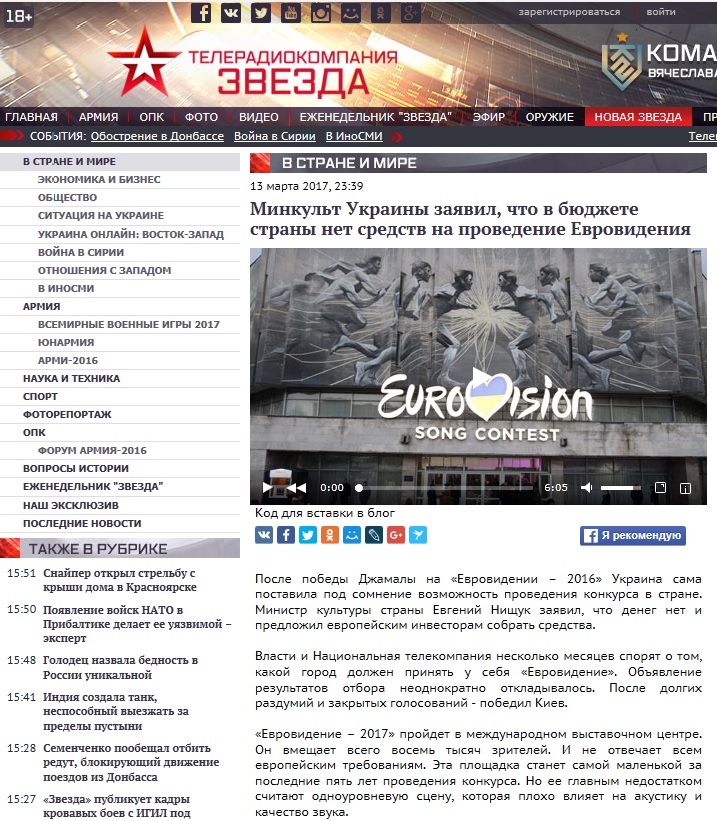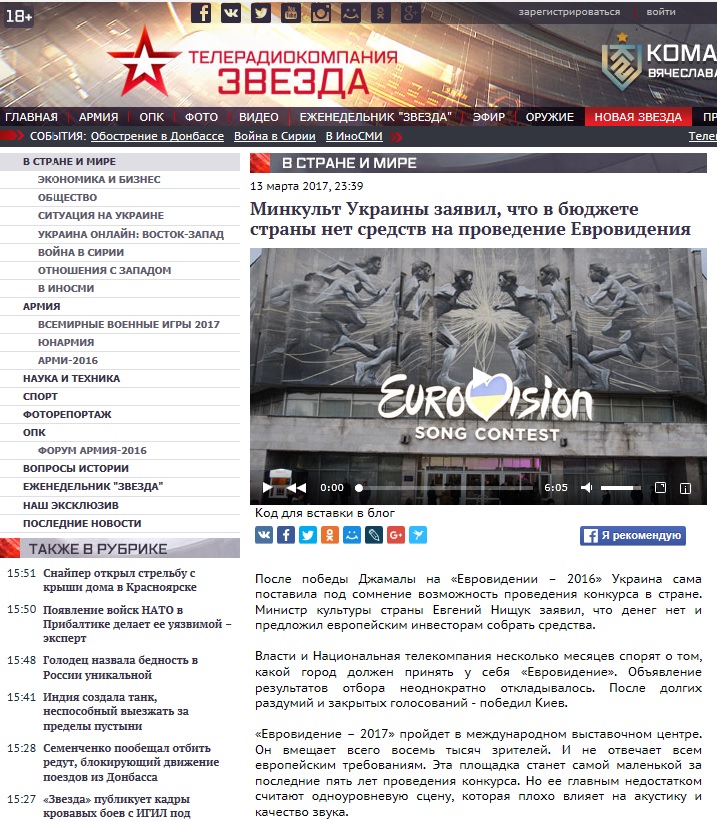 Ukraine's supposed inability to organize and finance this year's Eurovision is a favorite Russian disinformation topic that was launched almost immediately after Ukraine's Jamala won the 2016 contest with her song 1944.
Zvezda and other Russian media launched the narrative by first declaring that Ukraine had no money to host the contest, then Kyiv's alleged indecisiveness as to which Ukrainian city should host Eurovision became the new theme, continuing with speculation that a proper venue could not be found, that Ukraine didn't have the technical capability to enable broadcasters to televise the event and finally, that Ukraine was hopelessly behind in preparing for the May 2017 event. StopFake has debunked several of these fake Russian Eurovision stories, the latest of which, once again, claims that Ukraine's meager budget can't handle the costs of hosting the event.
Sputnik, Rusnext and Newsland all published stories claiming that Ukraine lacked the resources to host Eurovision 2017.


Ukraine's 2017 budget includes 456 million hryvnia – that's around $18 million- earmarked for the contest. The State Television and Radio Committee has oversight of the funds while the National Public Television and Radio Company dispenses the funds accordingly. Kyiv mayor Vitaliy Klitschko has also said that the city has allocated $8million hryvnia for Eurovision preparation.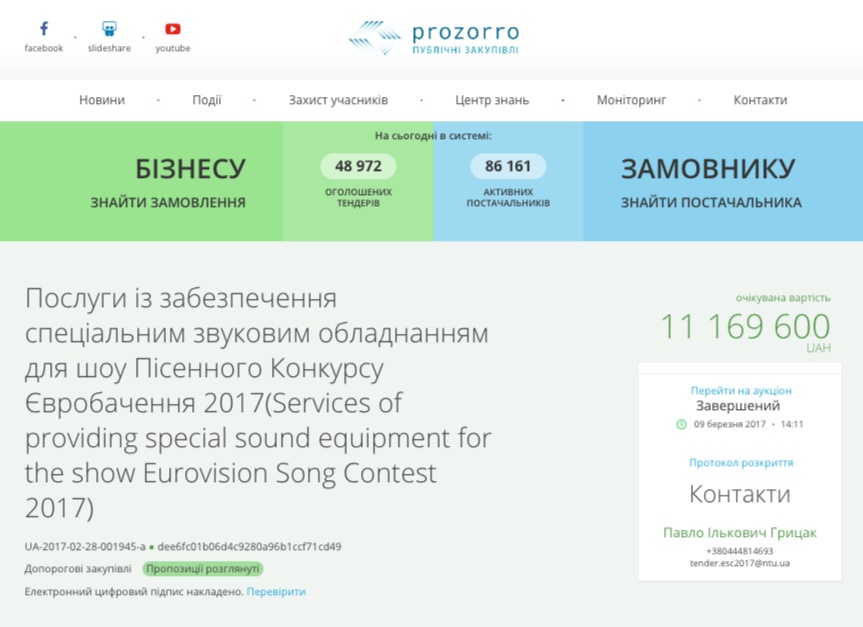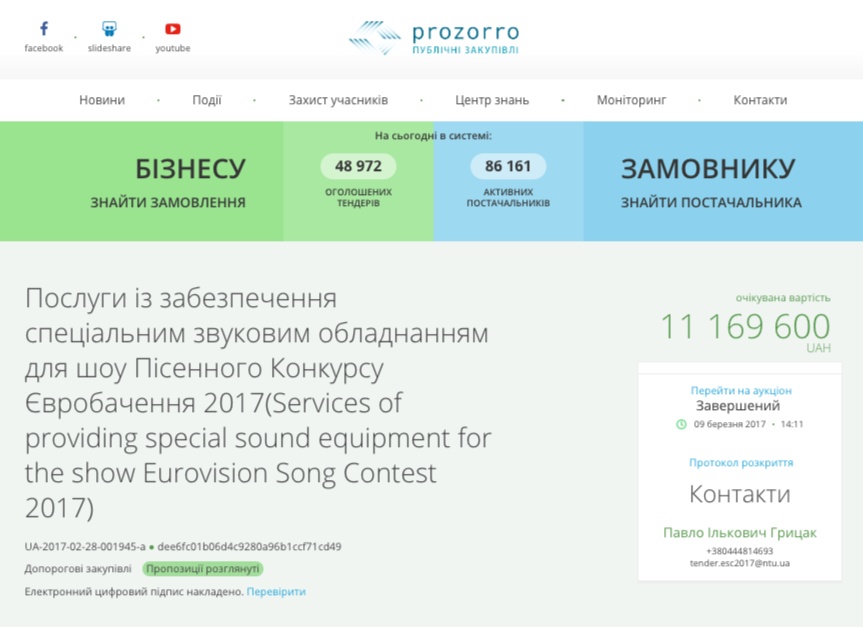 Monies spent on preparations for the contest can be tracked on Ukraine's Prozorro public e-procurement system.  On March 14 heads of participating countries' delegations attended a meeting in Kyiv and were briefed on all matters pertaining to Eurovision 2017.