The central region of Poltava is the latest province to demand federalization from Kyiv, announced RT, claiming that regional MPs asked Ukraine's president and prime minister to support an agreement on the division of powers between the central government and regional state administrations.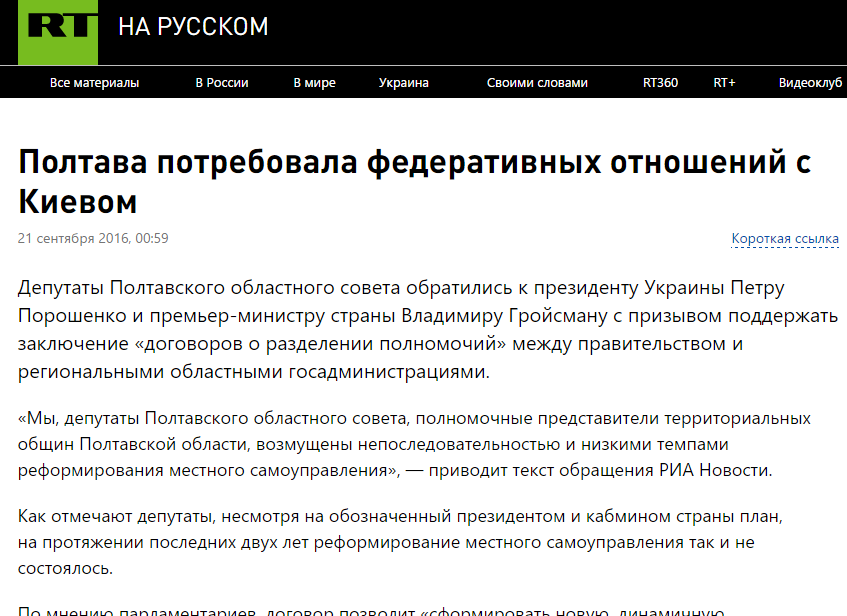 RT refers to a regional council meeting held earlier in June during which council members voted to send a letter to the central Ukrainian government asking that a contract delineating powers between central and regional authorities be drawn up as soon as possible.  The word federalization does not appear in this document anywhere and did not figure in the council's discussion.
In an official statement published on the Poltava region council's website, council chairman Oleksander Bilenky called RT's claims "manipulative, false and an outright lie".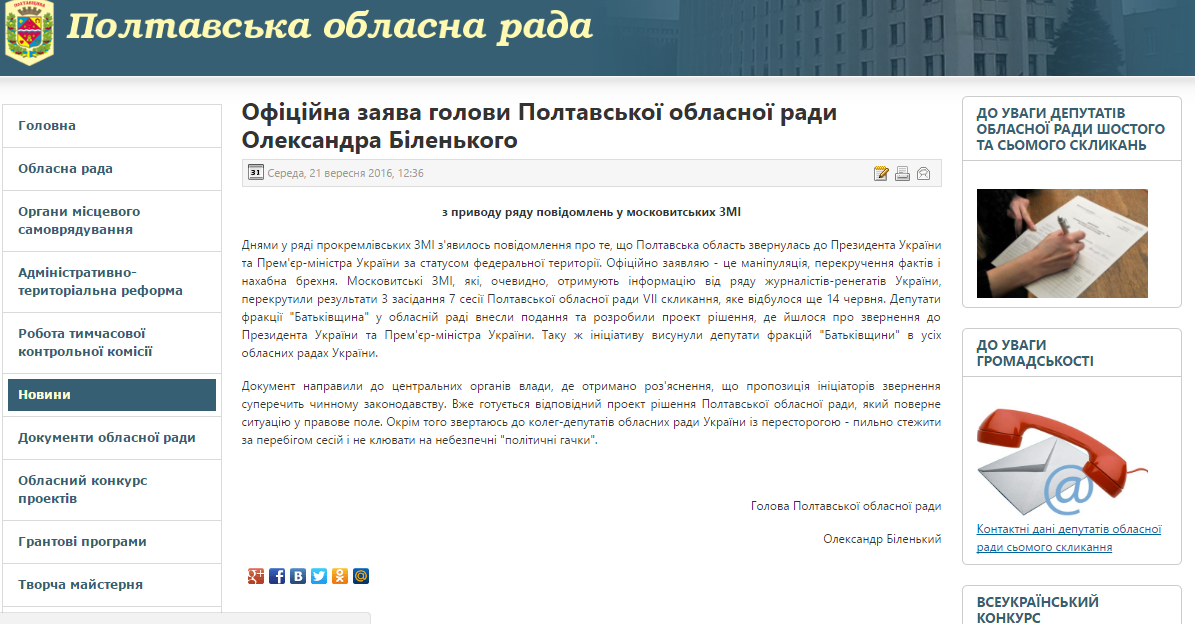 Ukraine is undergoing a review of its political structures, aiming to decentralize and devolve powers to the regions. While most political parties and the general public support this process, the majority is decidedly against federalization.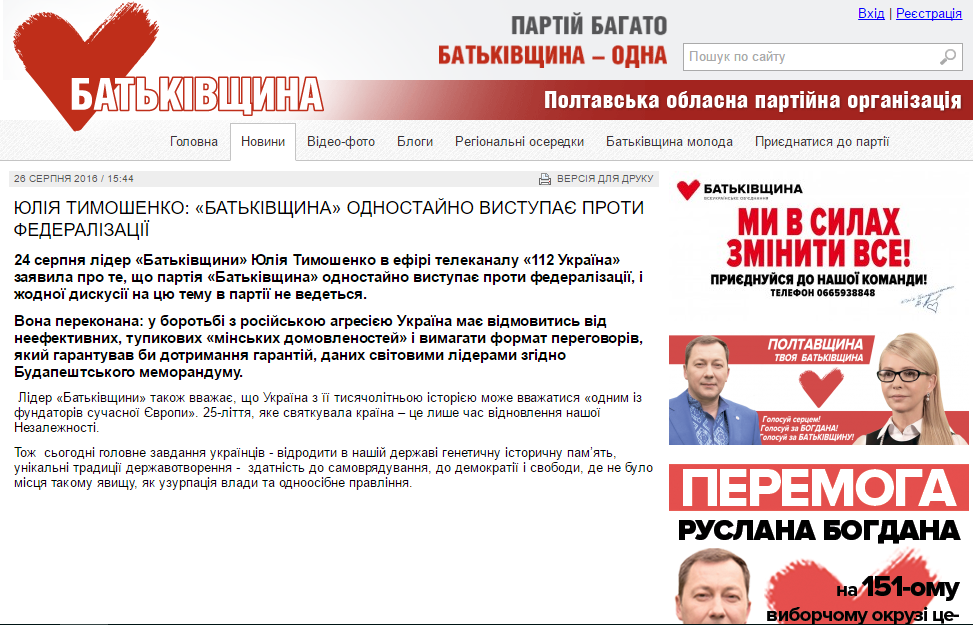 Federalization in Ukraine is a favorite topic of the Russian media. Moscow insists that Kyiv devolve powers to the regions and grant them wide autonomy, something that Russia itself refuses to do at home, despite being a federation.