In accordance with the Ottawa Convention, the "Mine Ban Treaty," prohibiting the use, stockpiling, production, and transfer of anti-personnel landmines, Ukraine has destroyed more than three million banned anti-personnel mines since 2005. Meanwhile, the OSCE Special Monitoring Mission has recorded repeated anti-personnel mine installations in Donbas by Russia and Russian backed militants.
The Russian pro-Kremlin news agency NewsFront has once again accused Ukraine of violating international agreements in Donbas. This time NewsFront alleges that Ukrainian military are using prohibited anti-personnel mines. These mines not only explode on the Ukrainian military's training ground, but they also cause tragedies among civilians in the territory controlled by Ukraine's armed forces, NewsFront claims.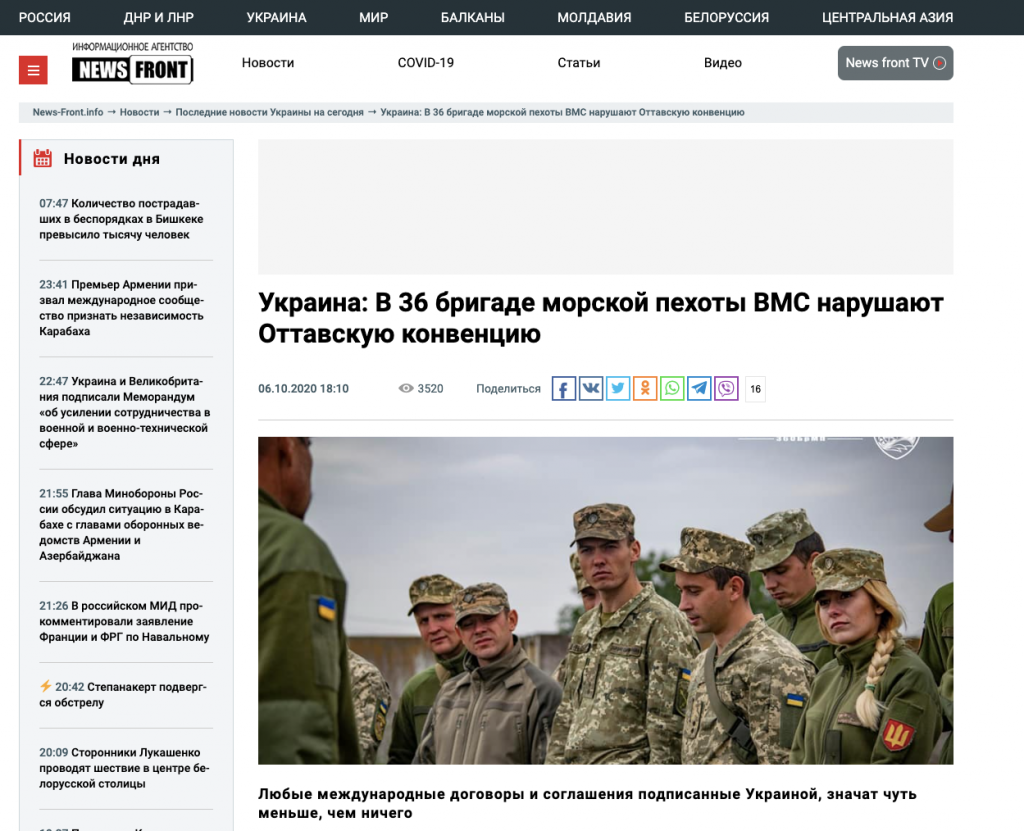 These publications appeared in Russian media after Ukrainian marines took part in routine mine safety exercises for young commanders. During the training, the officers reviewed the basic rules for handling explosive objects and conducted practical mine decommissioning exercises. No antipersonnel mines were planted anywhere during the training.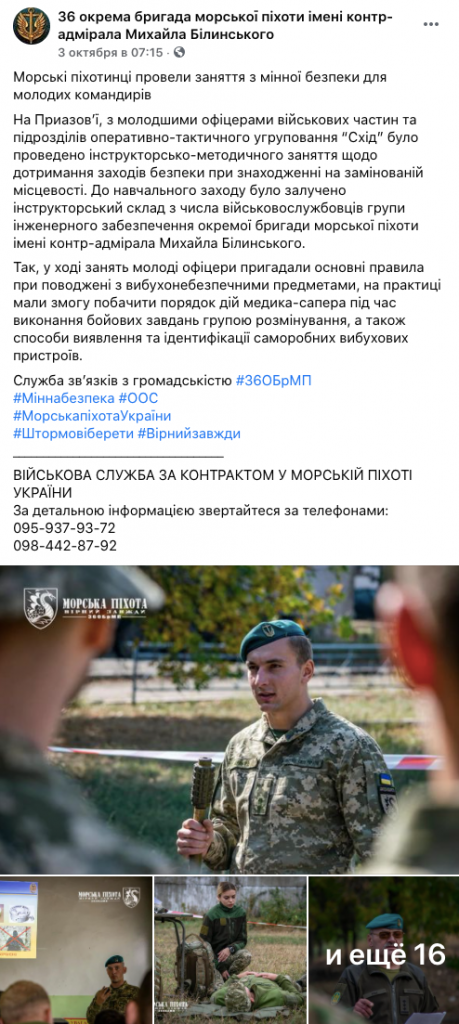 Adopted in September 1997, the Ottawa Convention prohibits the production and use of anti-personnel mines, and obliges signatories to dispose of accumulated mine stocks. Ukraine signed the convention in February 1999 and ratified it in May, 2005. Fulfilling its obligations under the Ottawa Convention, Ukraine has destroyed more than 3 million banned anti-personnel mines. Ukraine has long stopped producing or using anti-personnel mines, and all Soviet era mines are kept under national and international control.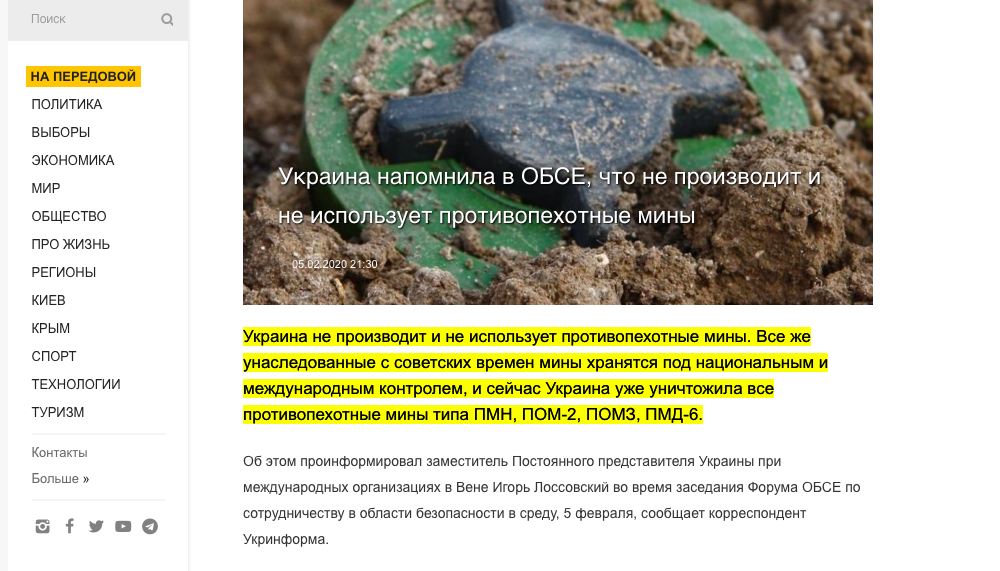 Meanwhile it is Russia and the self-proclaimed Donetsk and Luhansk People's Republic militants that actively use banned mines and continue to mine the occupied territories. These facts have been recorded many times the OSCE Special Monitoring Mission. In September, a Mission drone discovered MON-200 mines in the region of Molodizhne,  a small town some 27 kilometers southwest of Donetsk, in May mines were found in the region of Petrovske and in March again in the Molodizhne area. In September Ukraine's military said that Russian occupation forces in Donbas have lately stepped up their mining activities in the occupied territories using prohibited mines and mine traps.