Scores of Russian media reported last week that Ukraine is ready to lift economic sanctions against Russia. Gazeta.ru, RIA Novosti, Versiya, Zvezda, Rosbalt and others cite Ukraine's Deputy Prime Minister for European and Euro-Atlantic Integration Dmytro Kuleba who allegedly said that Ukraine has been ready to end sanctions against Russia for five years.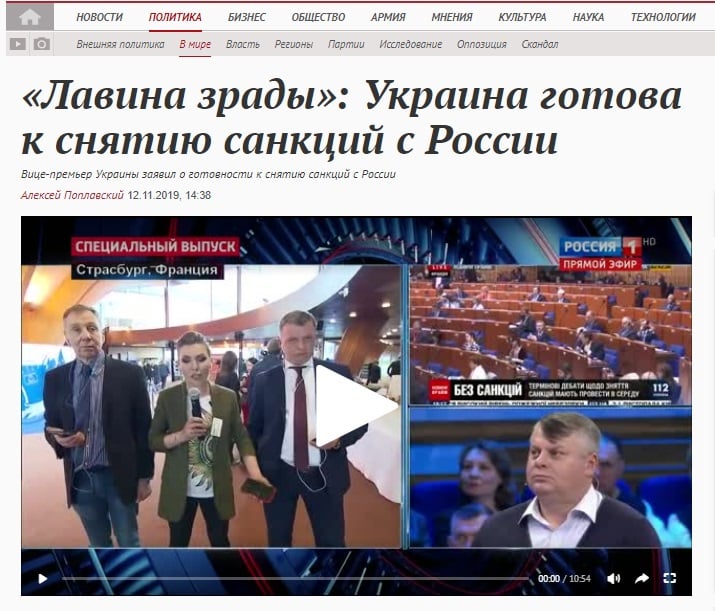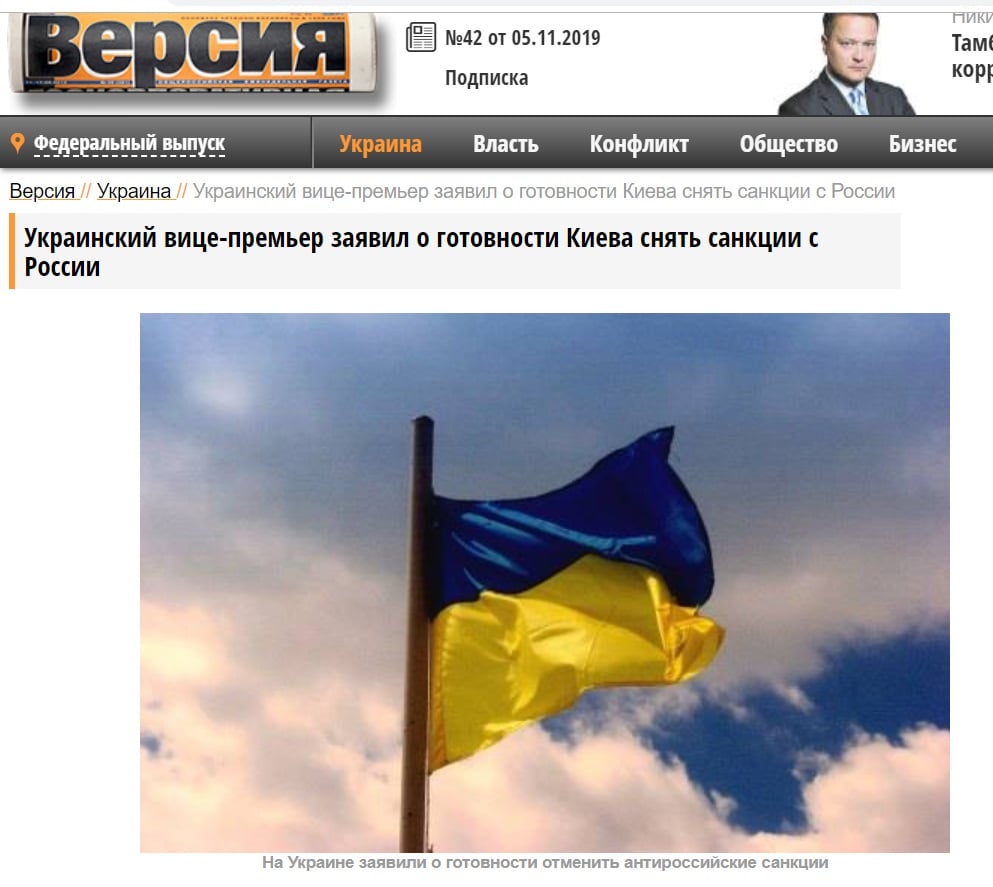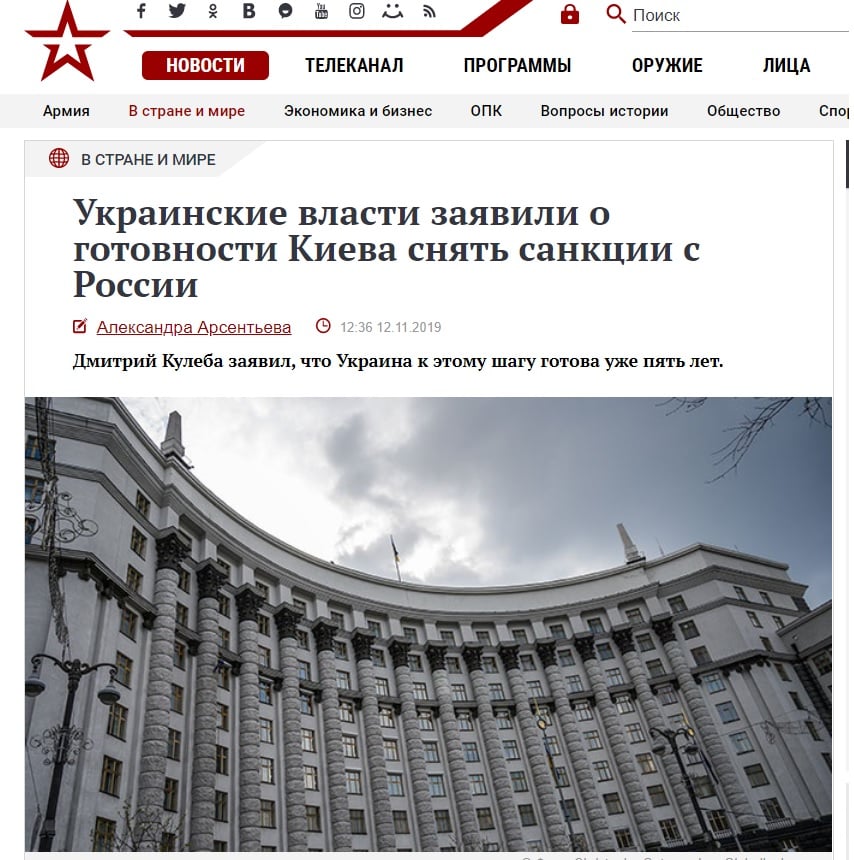 Скриншот сайта Росбалт

Скриншот сайта РИА Новости
Kuleba allegedly made these claims in an interview that he gave to the Ukrainian news sited RBK Ukraina.
In the RBK interview Kuleba does in fact address the issue of Russia sanctions; however, he never says a word about lifting them. In fact, he says Ukraine should not allow anti-Russia sanctions to be lifted.
"Sanctions were imposed because there is aggression; there are violations by one country of the basic legal order of an entire continent. If without any grounds you remove the sanctions then some compensation is necessary. But our first task is to prevent the lifting of sanctions," Kuleba said.
As for the claims that Ukraine has been ready for five years to end sanctions, this is a distortion of what Kuleba actually said. Asked how prepared is Ukraine that at some point sanctions will not be prolonged, Kuleba answers that Ukraine has been prepared for this for five years, since the sanctions were first levied. Russian media deliberately took the five year phrase out of context, falsely claiming that Ukrainian authorities have been ready for five years to lift Russia sanctions.