Officials from the separatist Luhansk National Republic announced that Ukrainian military barred OSCE Special Monitoring Mission observers from entering the town of Druzhba in Luhansk province.
According to the separatist website Luhansk Information Center, on August 7 Luhansk's people's militia spokesman Andrey Marochko announced that Ukrainian armed forces were shelling the LNR from Druzhba and would not allow OSCE observers to enter the territory, thereby violating the conditions of the Minsk agreement.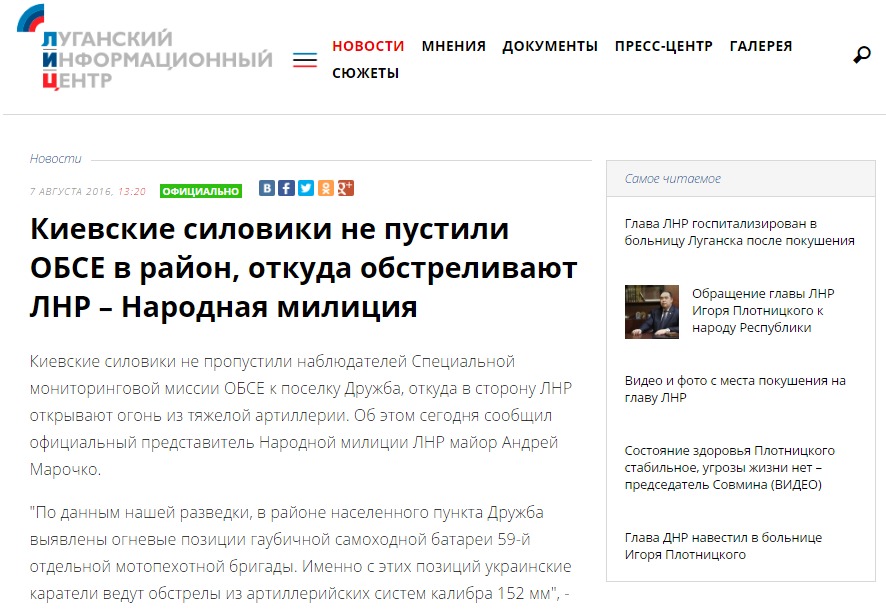 Scores of Russian media republished this story, among them RIA Novosti, Russkaya Vesna, Anna news, Kharkiv News Agency, E-Gorlovka, Reporter.com.ua.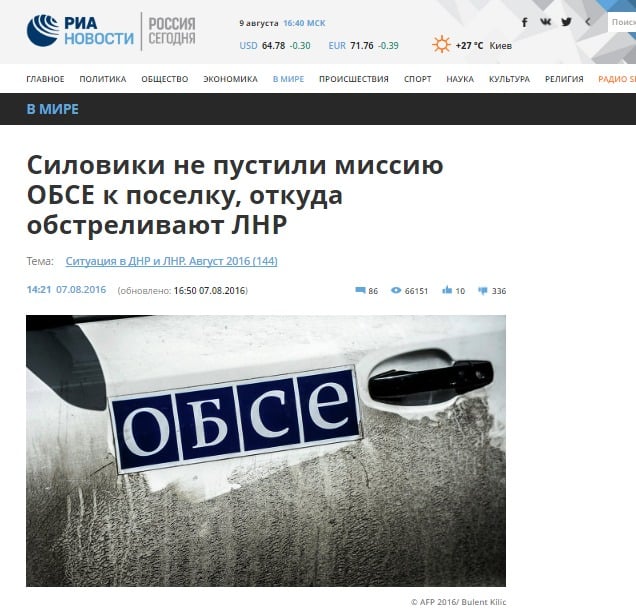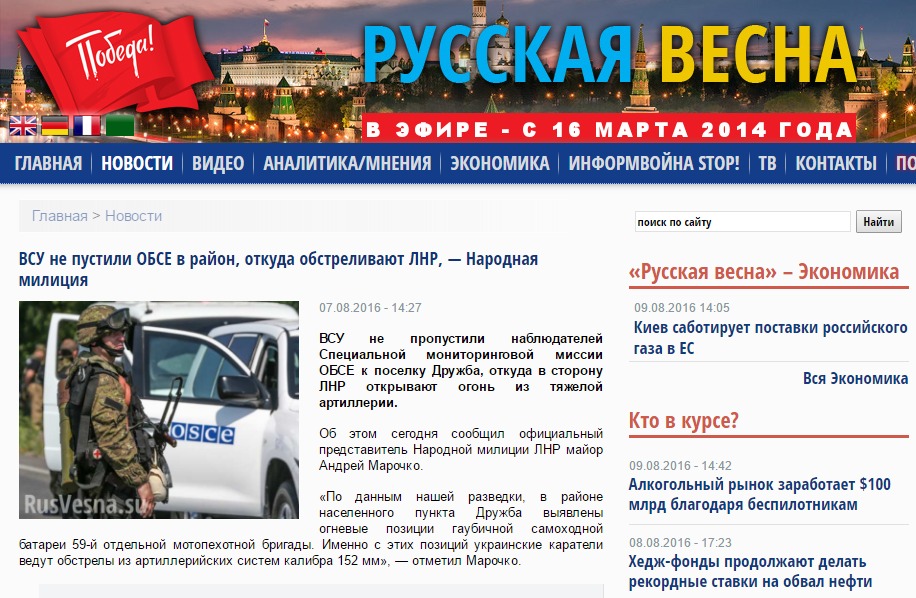 According to the OSCE, the mission had no personnel in the area of Druzhba during August 7 nor any prior day. "We have not had any patrols around Druzhba recently, nor has our movement been curtailed in any way lately" advised OSCE press and public information unit head Alexandra Taylor in response to StopFake's inquiry about the LNR claim.