The publication Ukraina.ru manipulated the content of a Facebook post by Ukrainian MP Semen Semenchenko, in which he allegedly justifies subversion in Crimea and offers "to distribute weapons to the population of the country."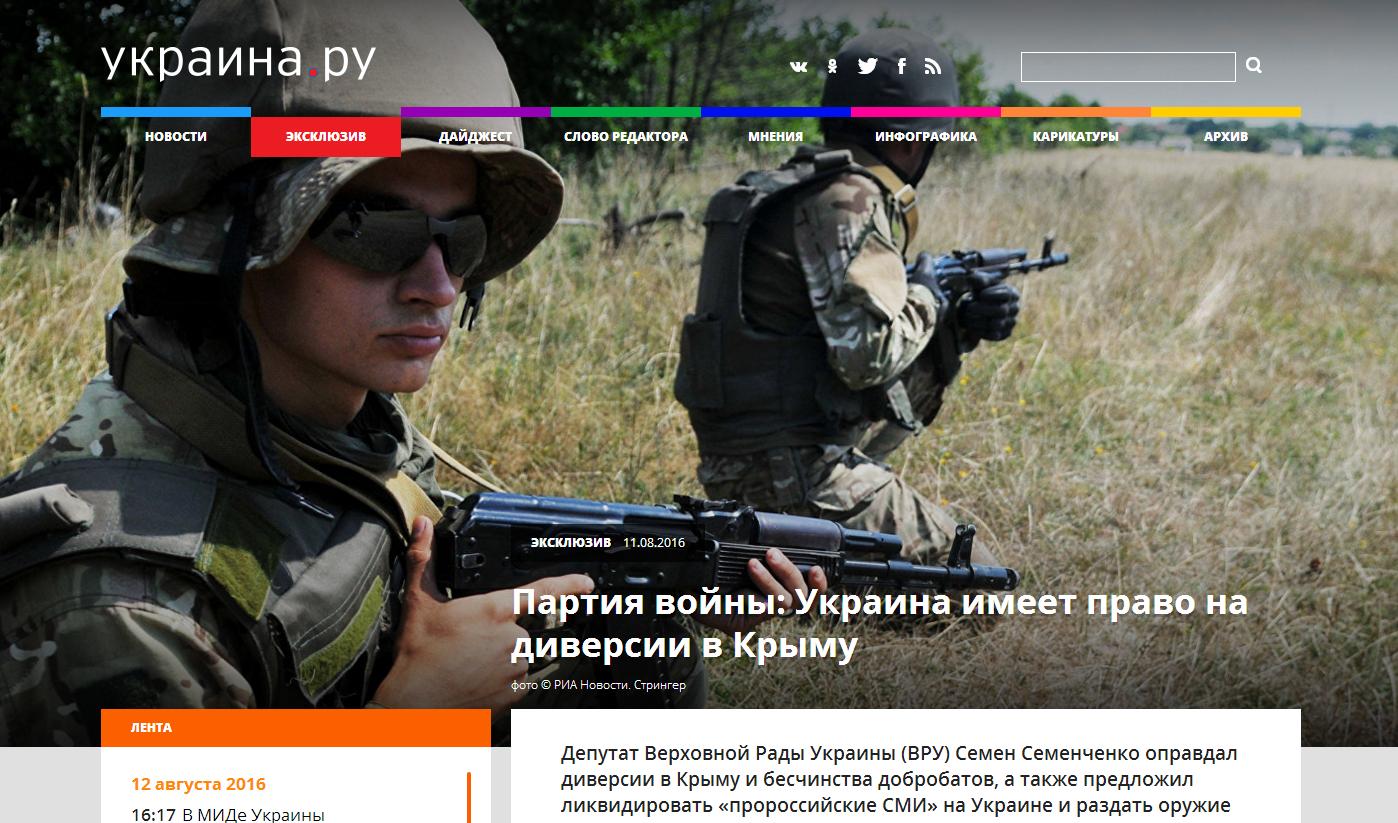 Semenchenko is categorically for Ukraine striking Crimea and understands that Ukraine will be considered a terrorist state because of this, writes Ukraina.ru.
These words are taken completely out of context. Semenchenko writes that Crimea is part of Ukraine and therefore Ukraine has the right to have its citizens, including special intelligence personnel be present there. As Crimea is occupied, Ukrainian military intelligence has a right to operate there, the destruction of critical infrastructure as well as the deployment of a partisan movement on the peninsula is therefore justified, Semenchenko writes.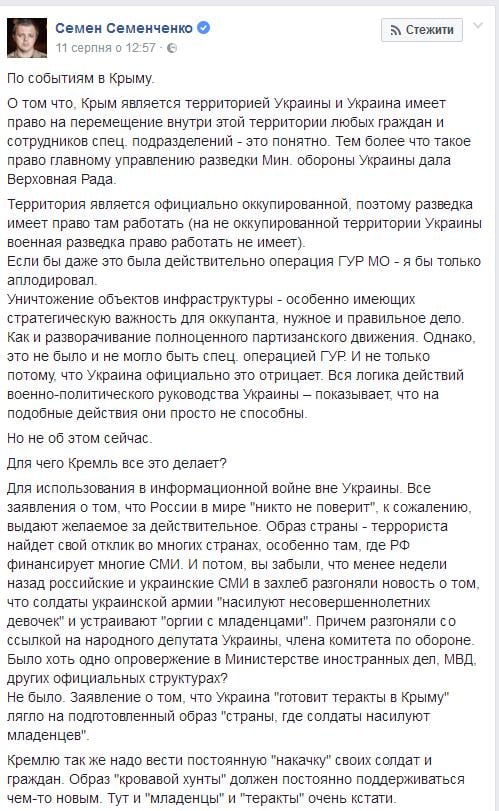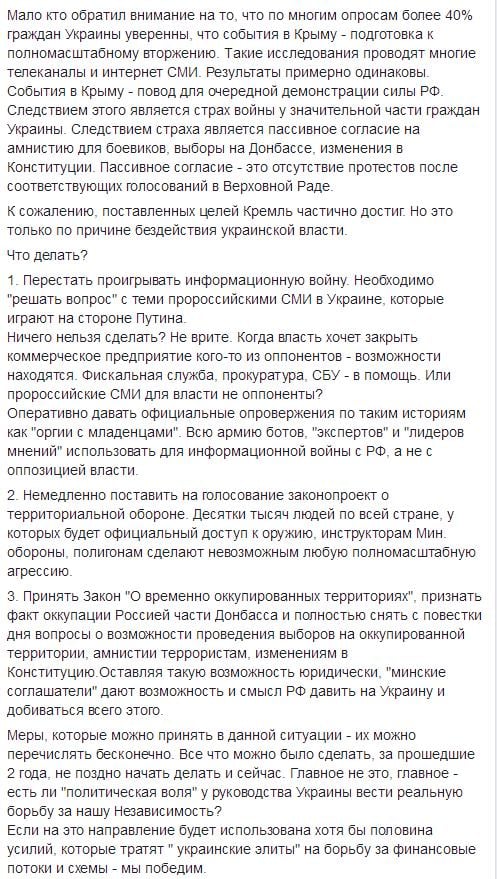 Ukraina.ru also completely distorts what Semenchenko wrote about weapons. The MP does not advocate indiscriminate arming of citizenry but rather talks about a territorial defense that would have access to arms when necessary. He calls for a law creating such a defense which would be overseen and trained by the Defense Ministry.
On August 10 Russia's security service the FSB announced it had foiled an alleged terrorist plan that had been planned in Crimea by the Ukrainian Defense Ministry.
Ukraine denies the accusation and says the alleged terrorist plot was simply a shootout between two branches of the Russian military occupying Crimea.