This week Russian media site Polit Online published a story claiming that the United Nations, responding to a request by former Ukrainian President Viktor Yanukovych from 2014 calling for Russian troops to enter Ukraine, gave Russia permission to capture Ukraine.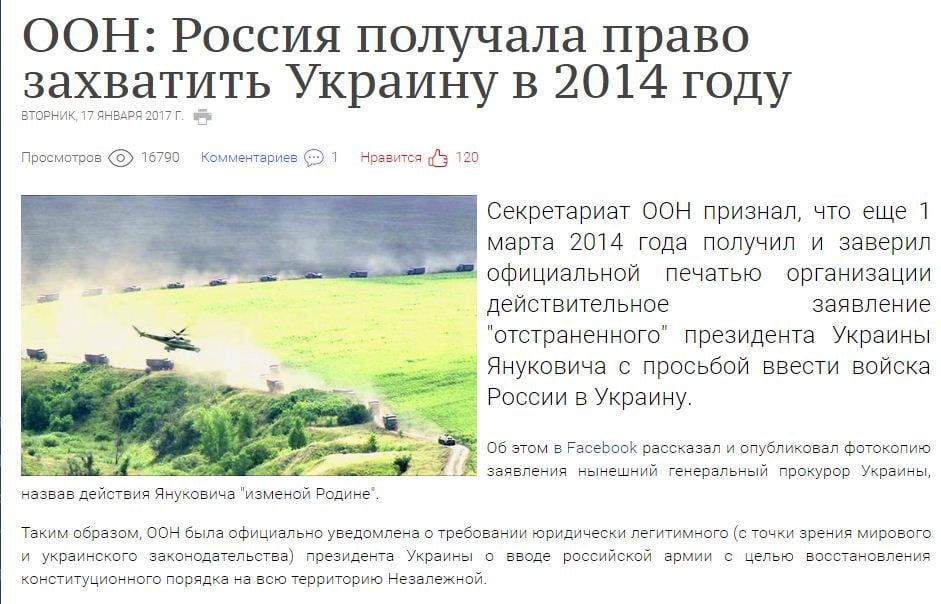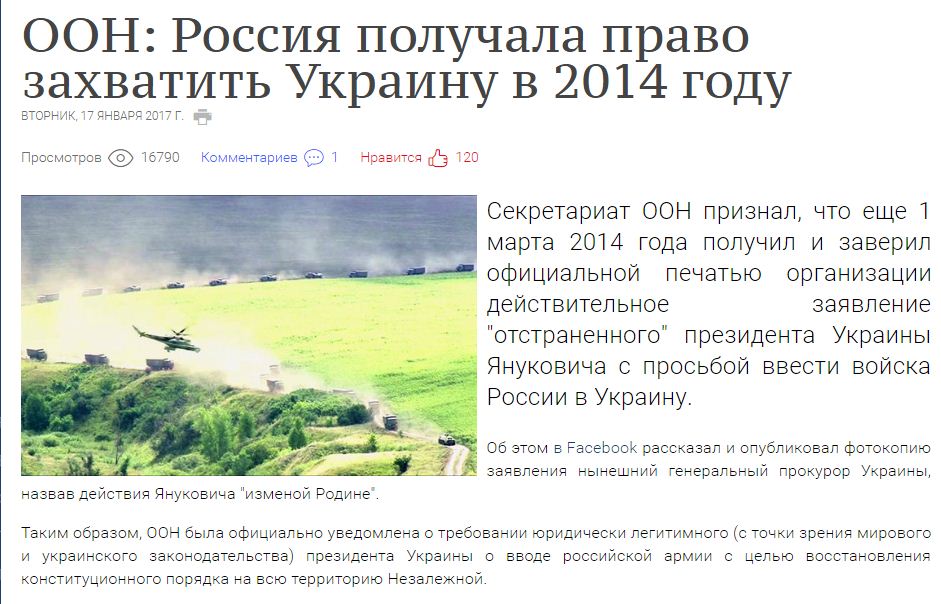 The source for this story is a Facebook post by Ukrainian Attorney General Yuriy Lutsenko in which he informs that the Ukraine's United Nations office has received official copies of Viktor Yanukovych's 2014 letter asking for Russian troops to enter Ukraine and related official documents from the Russian Federation presented to the UN in support of Yanukovych's request. Lutsenko's post includes copies of the documents in question.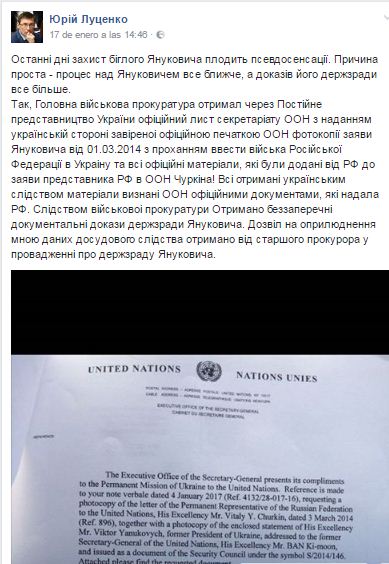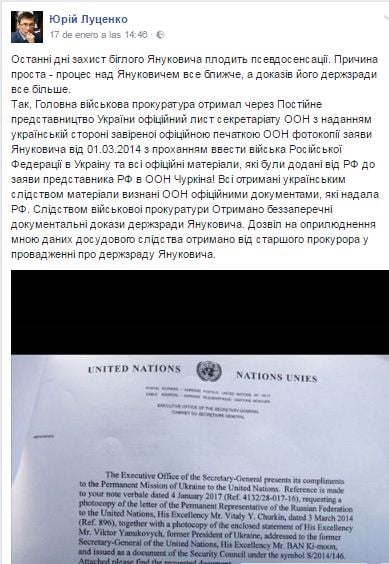 According to UN protocol, each UN member has the right to distribute documents to the General Assembly and the UN Security Council. The UN Secretariat distributes such documents after they've been assigned registration numbers for archiving and records.  The dissemination of such documents is the normal order of business within the UN, in no way is it a United Nations stamp of approval or permission for one country to seize or capture another, as Polit Online claims.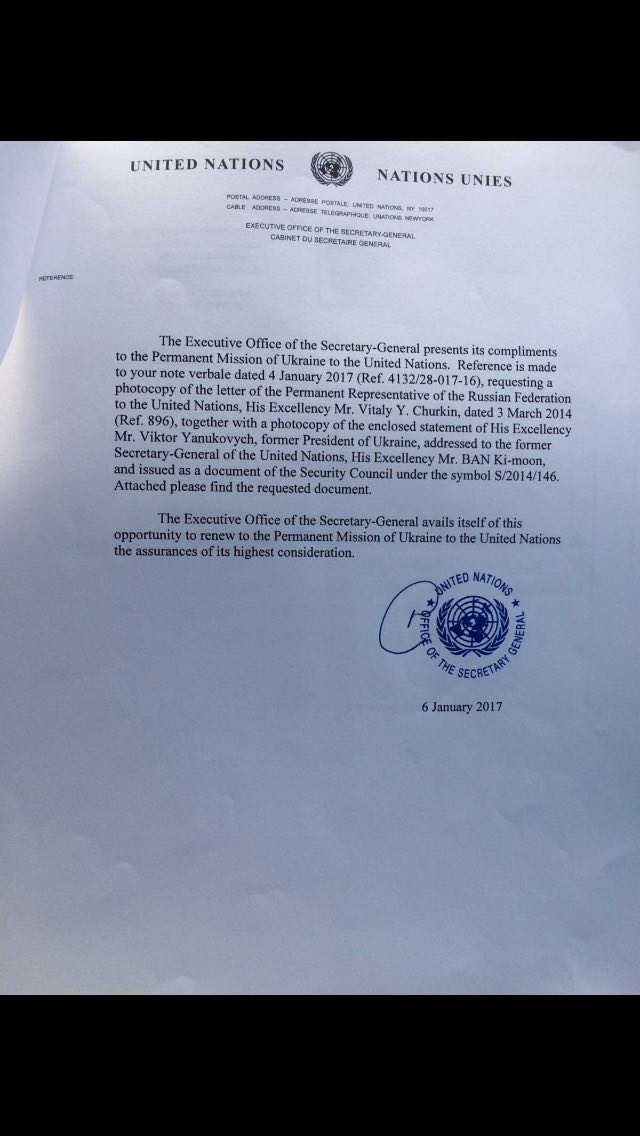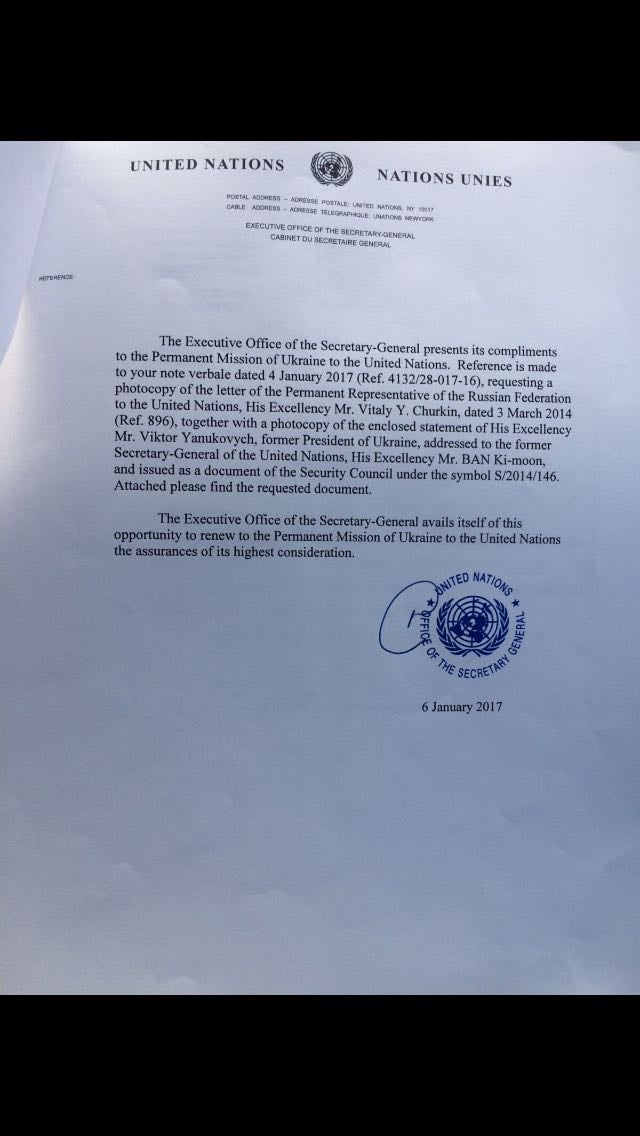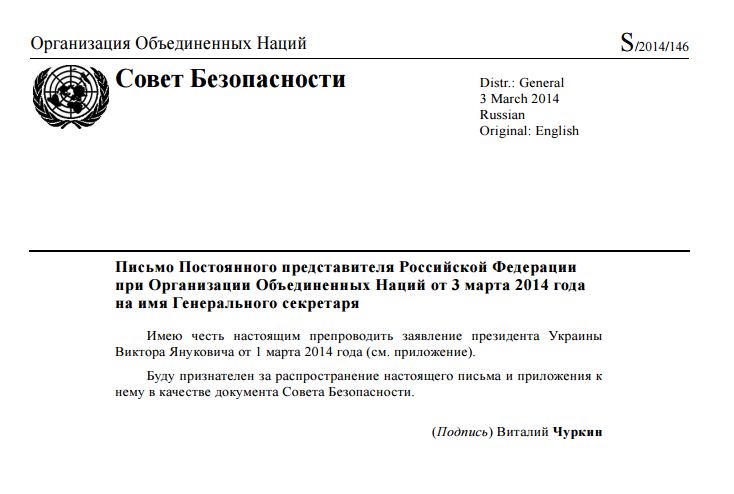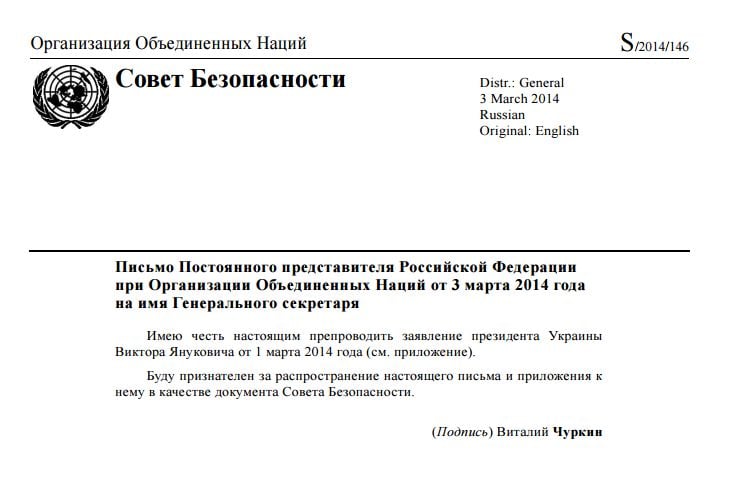 The Yanukovych letter in question is dated March 1, 2014. Yanukovych fled Ukraine for Russia on February 22, 2014. On that day the Ukrainian parliament voted to remove him from office and approved new presidential elections to be held May 25, 2014.