Last week Italian national Maurizio Marrone announced that the University of Turin would recognize certificates from the universities of the so-called Donetsk people's Republic. Maurizio Marrone is the president of the so-called Representation of the Donetsk People's Republic (DPR) in Italy and a research doctor at the University of Turin.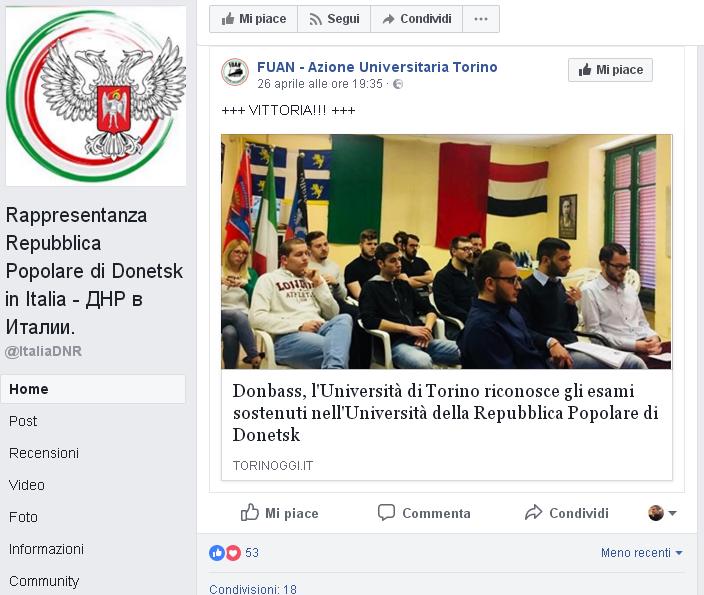 This news was published on the Facebook page of the DPR representation and two local Turin newspapers. For the first time in history, European and Italian universities recognize Donbas Republic school certificates the post declares, this is happening in Turin University, the post declares.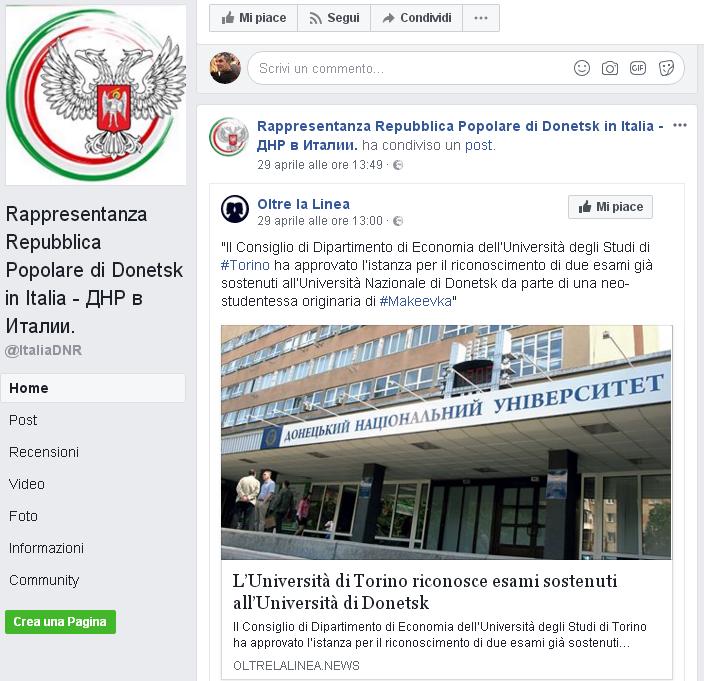 StopFake asked Turin University to explain the exact nature of this diploma recognition.
As usual, the reality was much less dramatic than the fake headline or Mr. Marrone's declarations.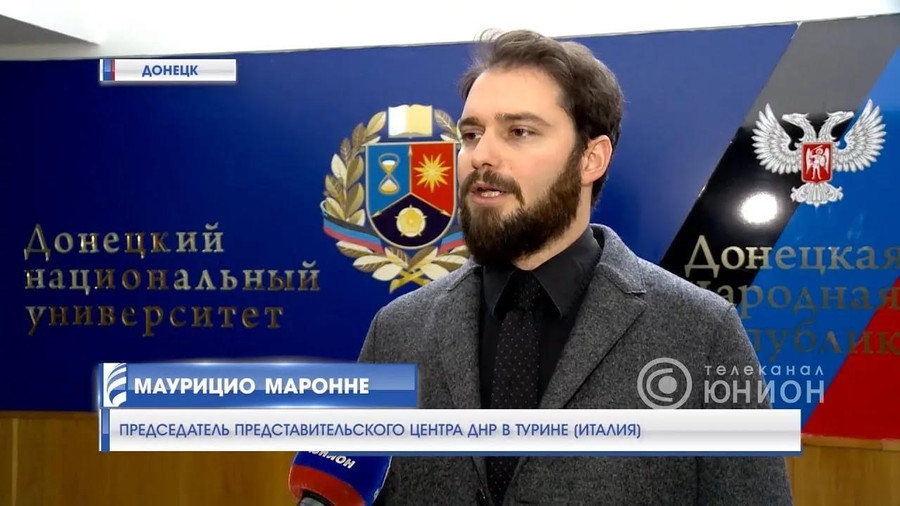 Turin University's Department of Economics accepted a student from Makyivka in the occupied Donbas territories for its Master of Economy program. The young woman, born in 1991, had Bachelor and Master degrees diplomas issued by the Donetsk National University well before the Russian occupation of the region in January 2014. The diplomas in question were issued by a Ukrainian university, and not some fake entity in a self-proclaimed and unrecognized people's republic.
Since the occupation of Donetsk, Donetsk State University had moved its campus to central Ukraine and continues to teach students in temporary facilities in the city of Vinnytsia.
Maurizio Marrone, the so-called DPR representative in Italy appears to be a great fan of the separatist republics. He proudly published a greeting that the DPR recently sent him for his birthday as well as photographs of himself at various parades in separatist controlled Donetsk.