Scores of Russian media are disseminating fakes claiming that Ukrainian President Volodymyr Zelensky is an agent of Western security agencies, who during his recent visit to Great Britain was reminded that "he should listen to the instructions of the West". These conspiracy stories are being propagated on anonymous Tik Tok accounts and circulated on Russian television stations by such political analysts as the pro-Kremlin Mykhailo Pohrebinsky. President Zelensky did not hide the fact that he met with Britain's MI6 security service, but the topic of those discussions was support for Ukraine and safeguarding Ukrainian sovereignty and territorial integrity.
Politnavigator, Cont.ws, ForPost, Vzglyad, Russkaya Vesna and many others featured fakes claiming that British intelligence was blackmailing Zelensky.
British intelligence wants to control Zelensky's closest circle and perhaps even Zelensky personally, declared Vzglyad.
Politnavigator announced that British intelligence invited Zelensky to meet with them so they could show him what they had on him and to remind him that he must listen to western orders.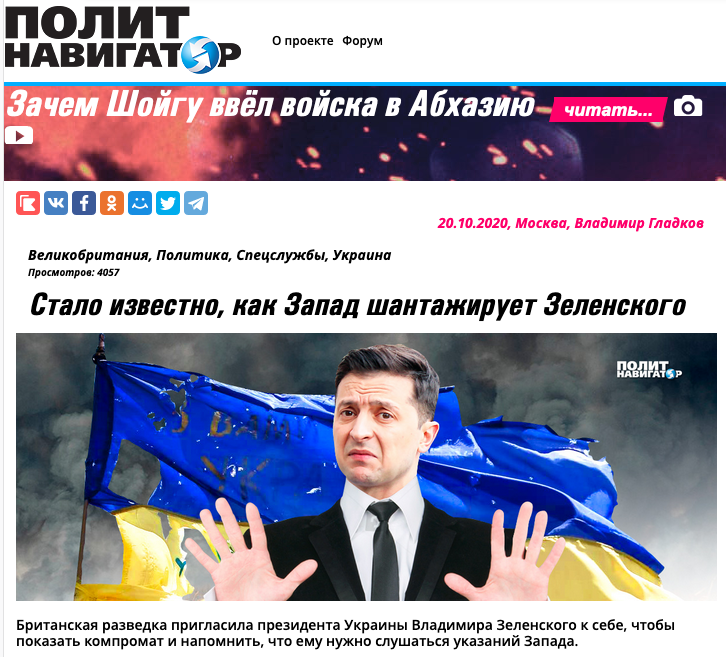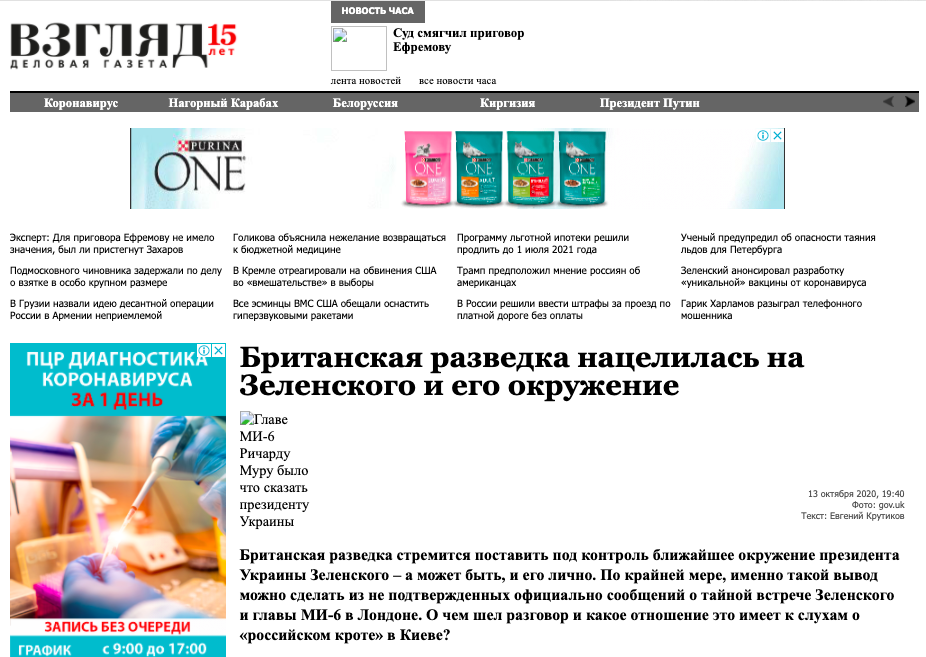 Zelensky has been tightly hooked by the British. Now he has officially become an agent of foreign influence" Russkaya Vesna wrote.
These outrageous stories also include elements of other fake Kremlin narratives regarding Ukraine: that Ukraine's government continues doing the bidding of the American embassy, and that Ukraine is a country governed by remote control from abroad by the Americans, and now also the British.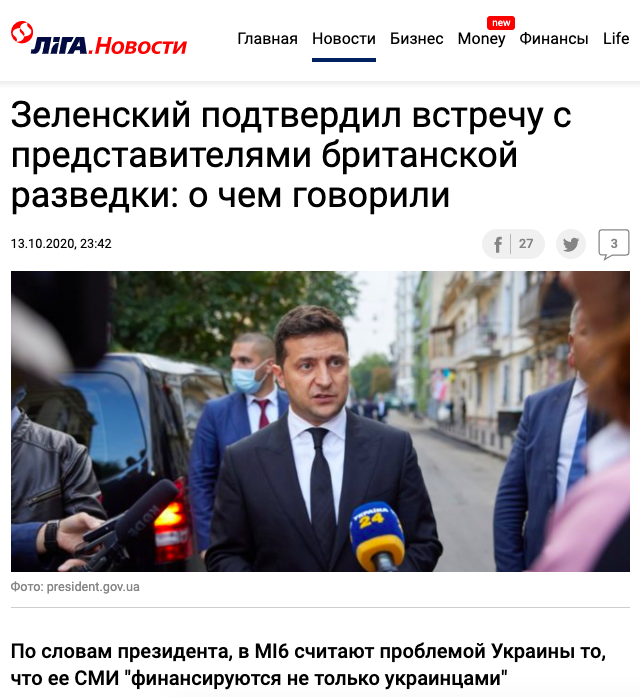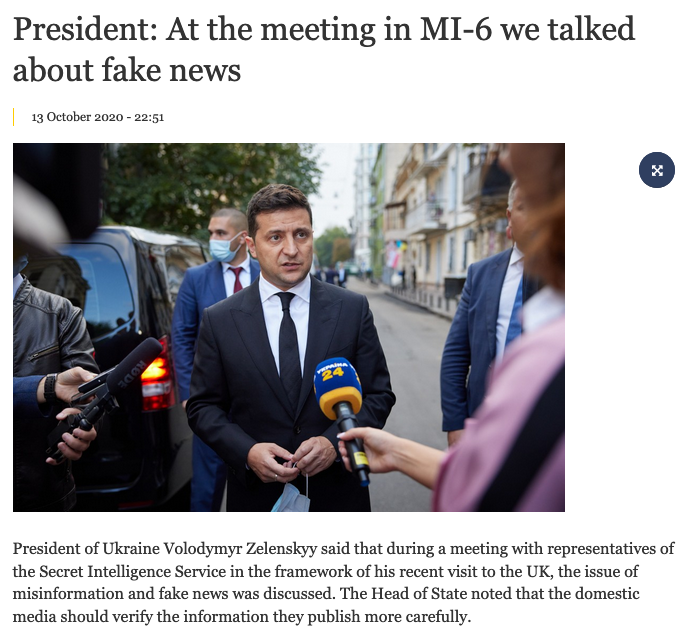 Commenting on the meeting with MI6, Zelensky noted that the main topic of the two hour talks was strengthening and protecting Ukraine's sovereignty and territorial integrity. Other topics included countering disinformation and fake news, the Ukrainian President noted.