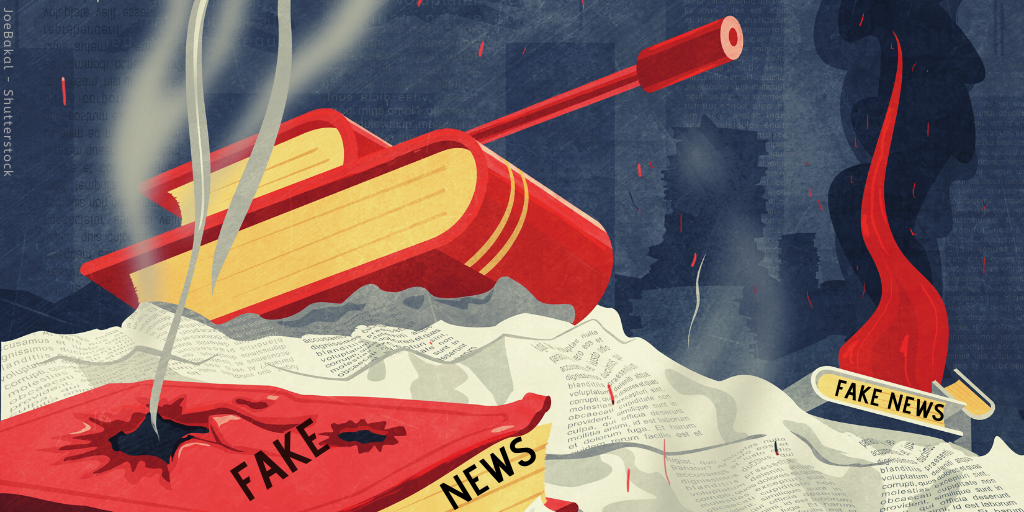 This week the Disinformation Review comes to you straight from Georgia, the land of ancient traditions, home of the "first Europeans", site of unique modern architecture, and a favourite target of pro-Kremlin disinformation.
EUvsDisinfo has exposed over 300 cases of pro-Kremlin disinformation explicitly targeting Georgia. That is close to 5% of all the cases we have collected since 2015. But the numbers do not reflect the fervour with which Georgia is attacked. It has been repeatedly labelled a site of gruesome biological experiments, portrayed as a helpless victim of Western geopolitical engineering, and accused of spreading all kinds of nastiness – from intestinal infections to poison and Russophobia (don't forget to read our article about the Lugar Lab!)
All these examples are just symptoms of the disinformation virus that is spread by the pro-Kremlin media to attack Georgia's democracy, territorial integrity, and its transatlantic and European course.
The majority of Georgia-related pro-Kremlin disinformation cases in the EUvsDisinfo database target Georgia's relations with the EU and NATO. But recently we have observed a distinct disinformation outbreak targeting the EU Monitoring Mission to Georgia.
Pro-Kremlin media outlets in the break-away Georgian region of South Ossetia, where Russia continues its military presence in violation of international law, have been accusing EU observers of provocations, border violations, encouragement of destructive activities, and portraying them as an element that can provoke Tskhinvali's '"inadequate behaviour".
This is concentrated effort to discredit and damage the reputation of the mission, which has been contributing to the stability of the region since 2008. It shows the classical symptoms of "провокация"
[provokatsiya]
syndrome. Affected by the syndrome, pro-Kremlin media start accusing others of provocations – i.e., conspiring against Russia – and portraying the Kremlin (and its minions) as noble victims of others' evil schemes. For reference, see these classic examples: "NATO provokes Russia in the Black Sea region" and "protests in Georgia are a Russophobic provocation".
As Georgia and the EU continue to enjoy an excellent relationship, the pro-Kremlin media try to reach new levels of excellence in disinforming Georgians about the EU.
The disinformation outlets attempt to undermine the EU in the eyes of Georgians by portraying it as an existential threat to traditional values. In one especially acute case of disinformation delusion, they went as far as to suggest that European liberals will come to Georgian families and take children away from their parents. At the same time, the pro-Kremlin media insist that Georgian culture was dearly protected under the USSR.
These are the symptoms of the pro-Kremlin disinformation fever: present Europe as a malady and Russia as salvation. Thus, Georgians are told that their country does not benefit from free trade with the EU so should return to Russia, when in fact the EU is Georgia's largest trading partner. They are bombarded with alarmist disinformation messages linking visa-liberalisation to increased threats of terrorism and a mass influx of Syrian refugees, even though more than 300 thousand Georgian citizens have already benefited from the visa-free regime.
In every way possible, pro-Kremlin disinformation aims to discourage closer EU-Georgia relations, with the same underlying disinformation message: Georgia can only be saved by Russia. And this indicates a dangerous diagnosis: the pro-Kremlin media suffers from imperial intoxication.
Like most "infektions", the disinformation virus spreads easily across borders (and languages). Pro-Kremlin disinformation narratives about Europe suffocating under the onslaught of migration work in Georgian as well as in Belarusian, Armenian, Czech, and even Arabic.
One can paint George Soros as the destroyer of nations and cultures in at least 9 different languages, including Georgian. In the same manner, the EU Eastern Partnership can be presented as a Russophobic project to Ukrainian, Armenian, Belarusian, and German audiences.
So how does one curb the international disinformation contagion?
Georgia has its own prescription: the government, activists, and media have started vaccinating society against disinformation.
Georgian media and civil society organizations are working to ensure that the whole society – from students to farmers in remote mountain regions – have access to factual and accurate information about Europe and their own country. Often that leads to close cooperation with teachers, priests, and other community leaders whose voices are louder than the disinformation noise. Meanwhile, Georgian myth-detectors and other fact-checkers continue to fight disinformation with facts and enhanced media literacy.
And while there is no quick remedy for the disinformation contagion, Georgians, like most of us, know that prevention is the best medicine.