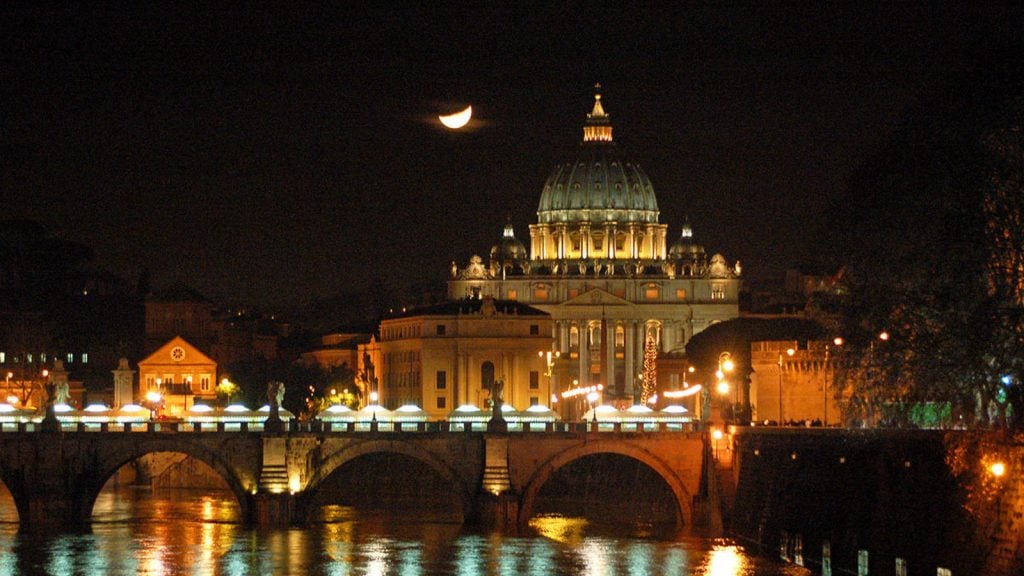 By Christina la Cour, for Disinfo Portal
Fake news and disinformation are divisive topics in Italy. There is far from consensus on the size of these problems, nor the solutions. Policy makers have introduced initiatives ranging from media literacy education to a 'red-button service' allowing citizens to report fake news to a special cyber police unit.
Disinformation, misinformation, fake news and online propaganda—these are all concepts frequently debated in Italy. Even Pope Francis has commented on the dangers of fake news, comparing them to the serpent's disinformation campaign in the Garden of Eden.
Italy has plenty of recent experience with those dangers. Ahead of an important constitutional referendum in 2016, BuzzFeed published a study pinpointing how fake news—emanating from dubious websites with links to the Kremlin—was being shared widely on social media. The study also found that the Five Star Movement, which is now part of the Italian government, helped spreading fake news stories.
Then, in March 2018, the country's general election was subjected to coordinated influence campaigns originating from Russia, and several disinformation narratives flourished. Such events led one expert, the University of Florence's Carlo Fusaro, to call Italy a "showcase" of how "misinformation may impact politics."
Politicians worry about fake news
But the problems with fake news have not been ignored. Several prominent Italian politicians, including former Prime Minister Matteo Renzi, have raised concerns. Renzi himself was subjected to a smear campaign on Twitter led by a fake account, which turned out to be operated by Tommasa Giovannoni Ottaviani, the wife of famous Forza Italia politician Renato Brunetta.
Laura Boldrini, a former president of the lower house of Italy's parliament, has also been a victim of false reports. A widely shared hoax charged that Boldrini gave her brother a government job at a monthly salary of 47,000 euros. Nothing in the story was true, but it went viral anyway. The hoax was eventually traced to Gian Marco Centinaio of the Lega Nord party, who published a post with the false story on his Facebook page in September 2017.
#Enough-with-the-hoaxes
Just a month later, Boldrini spearheaded an anti-disinformation initiative called "Enough hoaxes" ("Basta Bufale"), which brought together the Italian Ministry of Education, big tech companies like Facebook and Google, and l Rai, Italy's public broadcaster. The initiative teaches young people how to spot fake news and improve their media literacy skills. Consequently, more than four million high-school students across the country have had fake news on the school curriculum since October 2017.
The teaching materials include a fake-news manual listing eight basic practices for mindful and critical news consumption.
Students also receive guidance on how to create a personal blog that calls out fake news—a way for them to live up to the last suggestion in the manual: "Be a good example; do not regret the darkness, but turn on the light."
A red button to alert the cyber police
The aim of the media literacy program was to build long-term resilience, but other Italian initiatives have a more short-term focus. Two months before the general election in 2018, a special cyber police unit under the Italian state police launched an initiative to protect the election: A protocol for combating fake news.
The protocol outlined how the online police unit would fight fake news, including how they collect, analyze, and respond to misleading stories. This included a so-called 'red button service' through which citizens could report fake news stories directly to the police.
If the cyber police unit found evidence that a news article or post was indeed a hoax, they would communicate this via their own channels and websites. The unit also helped citizens request that social platforms to remove the false content they had found If the post or news piece was defamatory or otherwise illegal, the unit would file a lawsuit.
A proposed law against information manipulation
But he possibilities for legal action were—and still are –—limited. A group of senators from different political parties proposed a bill in February 2017 that would make it illegal to write or distribute fake news in Italy, but it has not yet become law.
According to the bill, anyone who publishes or disseminates "fake, exaggerated or biased news" using data or facts that are "manifestly unfounded or untrue" via social media or other non-news sites risks being fined 5,000 euros. If the false news piece is clearly harmful to the public interest, or if it alarms the public, the proposed sentence is imprisonment for up to one year. If the false story is aimed at undermining democracy in Italy, or if it is part of a hate campaign against an individual, the sentence is two years' imprisonment and a fine of up to 10,000 euros.
The bill also contains a controversial provision that requires anyone who wants to start a blog, website or discussion forum to seek official approval from the authorities. This provision has been criticized by several experts as a violation of the freedom of speech—a right that is protected both by the Italian constitution and the European Convention on Human Rights.
Self-regulation
The fake-news law has not advanced out of its parliamentary committee, but a self-regulation initiative was implemented in February 2018. Behind the initiative is a working group set up by the Italian Communications Authority (AGCOM) that includes representatives from both social platforms and Italian newspapers. The initiative consists of a set of guidelines that digital platforms and other actors can voluntarily adopt to ensure equal treatment of all political parties. The initiative was launched in March 2018 ahead of the general election.
The guidelines call for equal access to exposure on the platforms for all parties; transparency about election advertisements; sharing of methods on how to detect illegal content on the platforms; expanding existing rules for public communication during elections (which forbid public administration agencies to carry out communication activities during elections) to cover social media, expanding the electoral silence rules (which prohibit political campaigning on Election Day and the day before) to cover social media, and finally, recommending a strengthening of the online fact-checking tools already introduced on platforms like Google and Facebook.
Participation in international initiatives
Despite those bills and programs, there is not much vocal domestic support for anti-disinformation initiatives in Italy. That may be why Giovanni Pitruzzella, the head of the Italian Competition Authority, an antitrust and consumer-protection regulator has called on the EU to set up a European antitrust network to fight the spread of fake news on the Internet. He has also argued in favor of introducing some form of regulation against fake news. But the idea has not been taken up by the EU, and skeptics criticized the idea with references to George Orwell's "1984."
Still, Italy is included in many other initiatives against fake news and disinformation through its EU membership.
It is also a member of the Helsinki-based European Centre of Excellence for Countering Hybrid Threats, which specializes in countering so-called hybrid threats: disinformation, influence campaigns, and other attempts to influence public opinion by malign actors.
And, in 2007, Italy supported the establishment of NATO's Strategic Communications Center, which monitors and analyzes online disinformation campaigns. Its employees help NATO members with insights into the newest strategic-communications techniques that can help counter disinformation.
By Christina la Cour, for Disinfo Portal
Christina la Cour is a PhD researcher at the European University Institute in Florence, Italy. Her thesis considers how various governments tackle issues such as disinformation, foreign influence operations, and fake news.