Introducing  Eric Draitser, he's a Brooklyn College graduate, lives in New York. His LinkedIn profile says he is a car insurance salesman. Mr. Draitser has his own site, stopimperialism.org where he reveals to all the "secrets of US imperialist policy".
But for Russia's official international broadcaster RT, Eric Draitser is a multi-faceted political analyst and expert, pontificating on US policy in the Middle East, on ISIS in particular and exposing the Ukrainian government as puppets of the United States and the EU.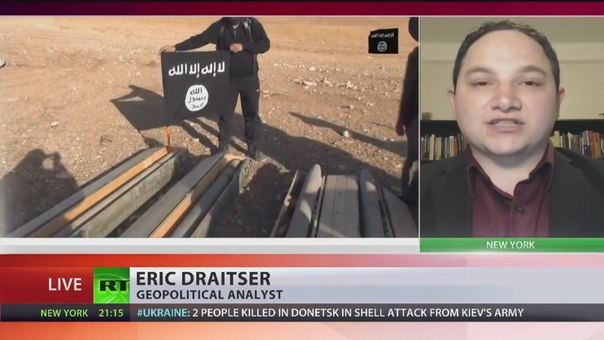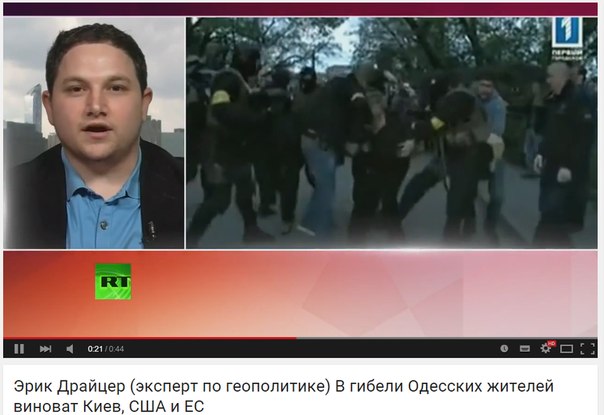 RIA Novosti  present Mr. Draitser as a politician, but in another of their stories he is once again an expert on geopolitics as he expounds on how Vladimir Putin has outplayed President Obama.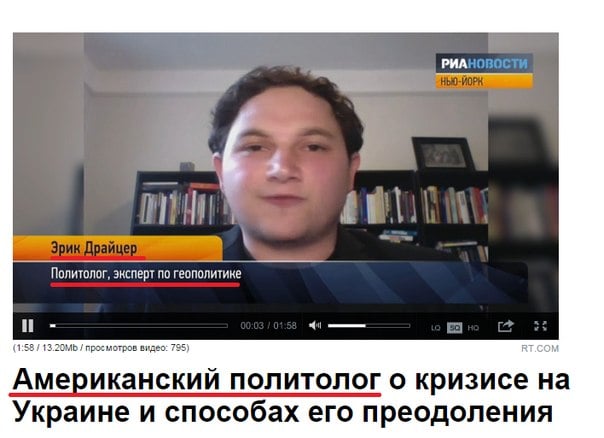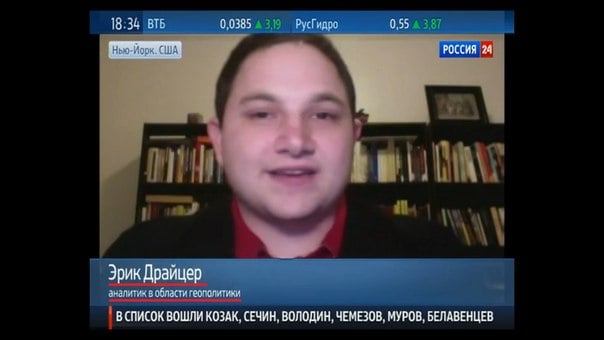 Mr. Draitser is a frequent guest on all manner of Russian television; he told Rossiya 24's Vesti program that western sanctions against Russia will not effect Moscow but will primarily harm.
Source: Victor Kadochnikov's blog
More on this "expert" in StopFakeNews#65.