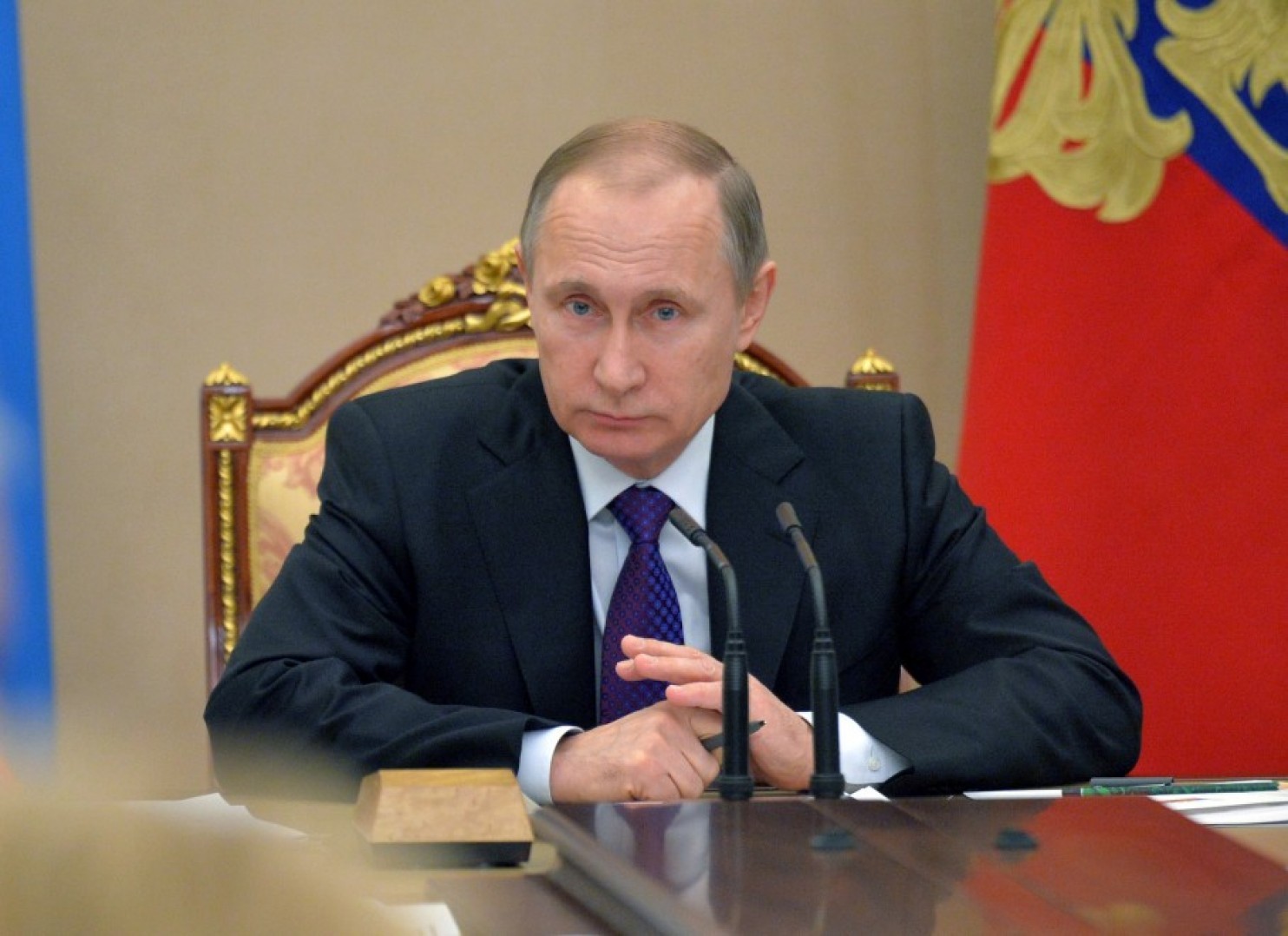 Russia can be a murderously difficult place to do independent journalism; the killing of reporter and activist Anna Politkovskaya in 2006 ought to have made that manifestly clear. But journalism isn't the only kind of speech that's under threat in Russia. A new report from PEN America makes it clear how a confluence of laws ostensibly aimed at combating terrorism and religious hatred and protecting children have created an environment in which it's increasingly hard to publish fiction, broadcast independent television or put on theatrical and musical productions that don't toe an ever-shifting party line.
The report, "Discourse in Danger: Attacks on Free Expression in Putin's Russia," traces the way various strands of Russian lawmaking have converged into a tightening net.
A 2002 law aimed at combating terrorism "[targeted] speech, publications, groups, and ideas deemed 'extremist,' a broadly defined notion interpreted subjectively by officials." Add to that law a provision of the Russian Criminal Code that criminalizes any action that might be interpreted as "incitement to hatred or hostility" or "humiliation of human dignity" based on a number of American identity categories; in the United States, such a law might be aimed at protecting members of embattled minorities, but in Russia, it empowers already powerful socially conservative religious activists. And those provisions dovetail with the Law on Protection of Children from Information Harmful to Their Health and Development, passed in 2010, which required widespread content labeling and gave government agencies wide latitude to crack down on content that might be interpreted as glamorizing violence or drug use, and a 2013 law that cracked down on content that treats gay people in any remotely positive way.
As the report astutely notes, Russia's Federal Service for Supervision of Communications, Information Technology, and Mass Media (in Russian, the Roskomnadzor) can't possibly keep up with the sheer volume of material published and performed in Russia, especially given that social media is part of the agency's brief. But while rigid pre-publication or pre-performance state censorship may be impossible, the very arbitrariness of the Service's brief actually makes it more effective.
Because the agency relies partially on complaints about art to determine what it should investigate, it is open to manipulation by outside groups and activists who may be tied to the administration. The fate of a children's book called "Flags of the World" that explains the symbolism in national banners is an instructive example. The book ended up in trouble after a Russian politician complained that the entry for Lithuania noted that the country had fought against Russian dominance, calling it "Russophobic." He tweeted that he would file a complaint about the entry, and "The very next day the bookstore returned all unsold copies to the publisher and within a week approximately 60% of all unsold copies were returned by numerous stores and distributors."
"Maus," Art Spiegelman's classic graphic novel about the Holocaust, has suffered a similar fate. And Masha Gessen, a writer and PEN trustee who has long aimed a critical eye at Russia's regime, told the report's authors that the effect on children's literature is particularly insidious. To avoid running afoul of Russia's content labeling laws, which can result in publishers facing considerable fines, "Books for 5-year olds are marketed to 6-to-12-year olds and books for pre-teens are marketed to teens," Gessen said.
None of this is even to mention the extent to which Russian arts depend on state funding and cannot accept funding from certain nonprofit sources without accepting labels that might get them tagged as anti-Russian.
All of these factors create a situation in which the choices about what they publish, perform or write are shifted onto artists, publishers and producers, who must operate in the absence of hard guidelines. More overt censorship might be despicable, but it also makes a government's role in censorship clearer and gives artists a better sense of how they might avoid the repressive hand of the state.
"The selectivity and, at times, arbitrariness of Roskomnadzor's enforcement protocols create significant uncertainty for writers, publishers, broadcasters, websites and other media producers, often resulting in self-censorship as a way to avoid uncertain rules and arbitrary enforcement," the report's authors write. "In the words of one writer, 'in the absence of hard guidelines (which is the way the Putin government generally likes it, the better to keep the citizenry on its toes), people are left to explore the boundaries of their own bravery.' "
My colleagues and I were fortunate enough to meet with a number of the artists and publishers who spoke to PEN America in January.
Maria Stepanova, a poet and the editor of Colta.ru, an online culture site, described "a subculture created by those of us with common sense" that attempts to push back on the Russian government's efforts to rewrite Soviet history using "not such much actual repression but the distortion of facts." She suggested that this obsession with rewriting and revering the Russian past was part of a plan to distract ordinary Russians from their country's future, and their own. "When you're so immersed in the past, when you're so obsessed with the past, you have no hope for the future," Stepanova argued. Anna Nemzer, a novelist and editor at one of the few remaining independent Russian television networks, noted that the revision of history serves another purpose as well: "The idea that [the late dictator Joseph] Stalin was an effective manager [rather than a tyrant] … It's a way to legitimize Putin's modus operandi," she said.
And Ilya Danishevsky, an editor at a publishing company called Vremena, said that what the administration has managed to do so successfully is to pit different elements of Russian society against one another, eliminating the need for official government intervention in the biggest intellectual debates of the day.
Ludmila Ulitskaya, author of "The Big Green Tent," which follows a group of friends who meet in Moscow in the 1950s and become part of a dissident generation after Stalin's death, predicted that active censorship would be more common, because authors had found ways to speak even within the constraints of an existing web of laws. But Stepanova said she thought a climate of fear and a distorted market that meant artists could not rise simply on the quality of their work had already had an enormous effect on the Russian traffic in ideas.
"Now they don't need to jail millions or kill millions," Stepanova said. "They are just scaring them. And it works."
By Alyssa Rosenberg, The Washington Post