Incredibly valuable hack from Anonymous International – Russia.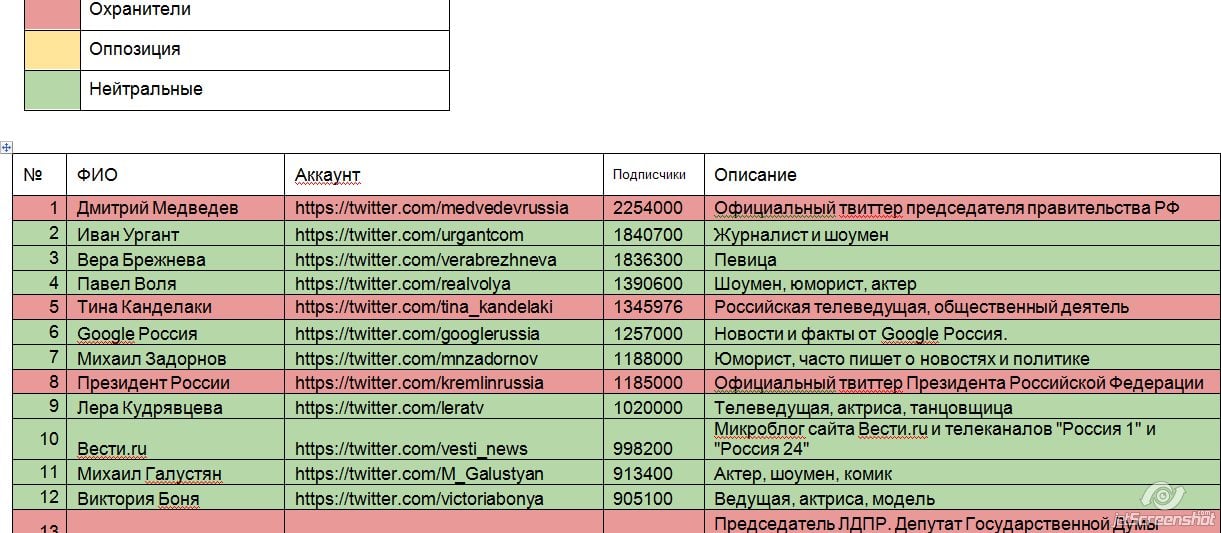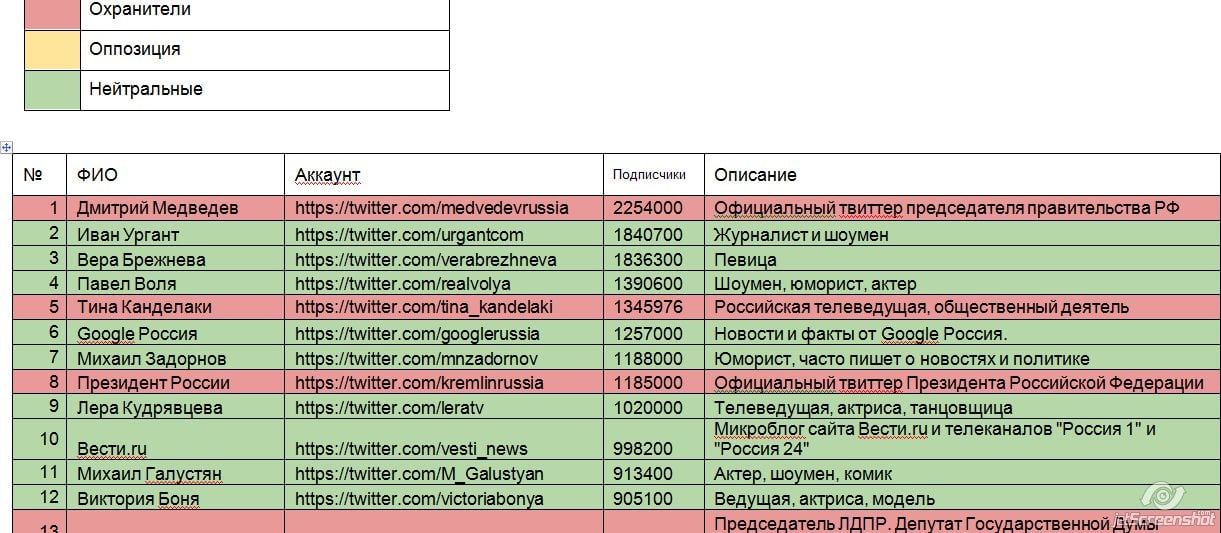 This document appears to be an internal Kremlin index of the relevant bloggers: divided into "Guards" (either official Kremlin accounts or trusted trolls), highlighted in red or "Opposition", in yellow, or "Neutrals" in green.)
And here is a map of the Russian blogosphere in the wake of the Crimea annexation, as seen by the Kremlin's PR department.
By Christo Grozev.