That Ukrainians supported Russia in the World Cup even in the conditions of hatred for Russia that Kyiv authorities are disseminating is an important political sign concluded several Russian media in a series of articles expounding on how all of Ukraine was rooting for the Russian national team. Russian journalism often does not have a basis in reality and neither do these claims of unadulterated Ukrainian support for Russia's footballers.
Ukrainians massively rooted for Russia after the match with Spain, wrote the Russian online newspaper Vzglyad , claiming the Internet is filled with "many videos" showing how Ukrainians supported the Russian team.  The publication does not include even a single video or link to support its ostentatious claim.
Continuing in this manner another Vzglyad story goes on to assert that "many Ukrainians perceive the Russian team as their own and support it". The newspaper backs this claim with a screen shot of a Facebook post purportedly by the wife of the head of the Ukrainian Football Federation Kateryna Chaus.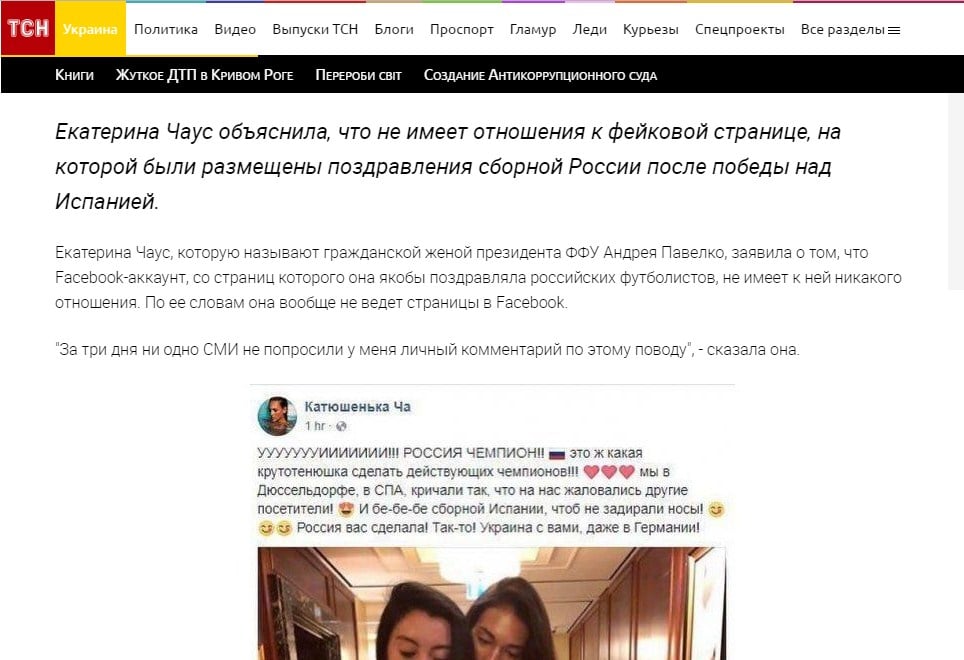 Ms. Chaus dismissed Vzglyad's claims as a complete fake and explained that she does not even have a Facebook account.
To support their claims of Ukrainian dedication to Russia's football team Russian media write that Spain-Russia and Croatia-Russia matches were the most watched on Ukrainian television.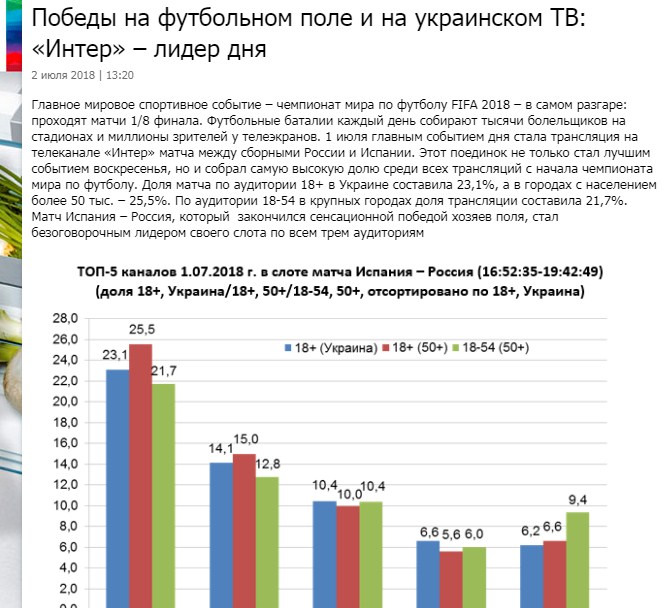 According to the Inter TV channel which broadcast the games, the audience share for the Spain Russia match in the over 18 audience was 23.1%. Some 5 million people or 25.95% watched the Croatia-Russia match. But this does not prove that Ukrainians were supporting Russia. Judging from the overwhelming Ukrainian wave of affection and admiration for Croatia and its team that swept social media after both matches, Ukrainians watched those games to make sure Russia lost.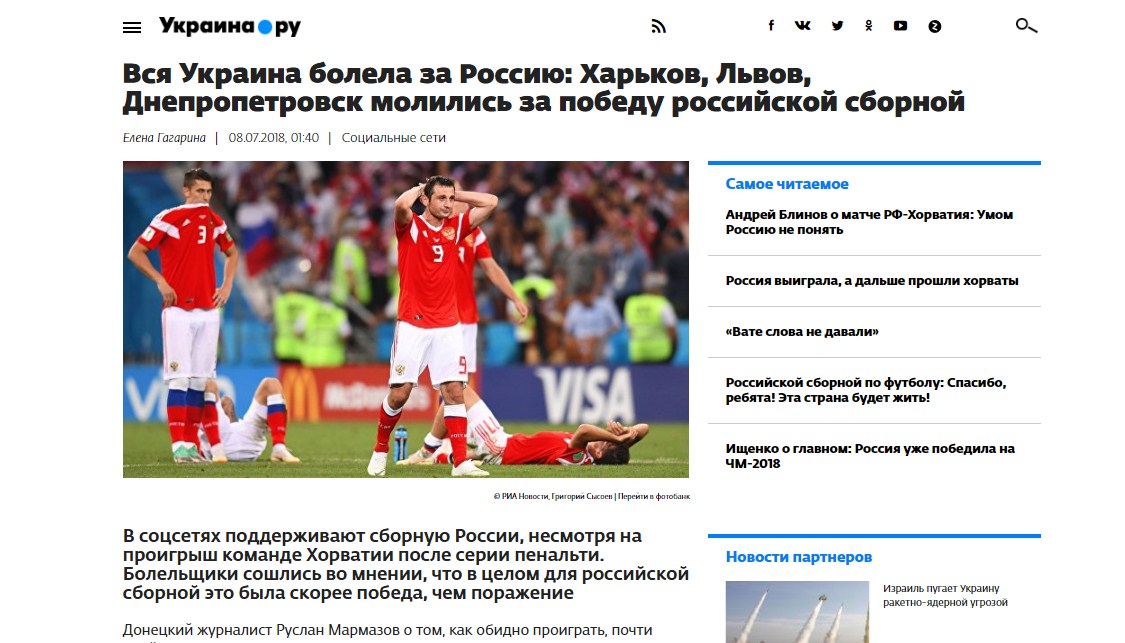 According to Ukraine's Television Industry Committee, a regulatory and audience research body, the World Cup match that had the highest rating in Ukraine was the Argentina-Croatia match. Only one match involving Russia made it to the top 30 most watched June programs.
But even these figures are not particularly impressive writes journalist Katerina Shapoval compared to the Ukrainian audience share for the 2016 European Cup when 43-49% of Ukrainians tuned in on average to every match.