World media informed that Italy had opposed to extending anti-Russian sanctions by the EU. The first media to report this were news agencies ANSA, Reuters and RAI News, which claim to be informed by their diplomatic source in Brussels.
The news of the agencies states that Italy did not support the renewal of the European Union's sanctions against Russia, imposed because of Russian aggression in Ukraine, at a meeting of ambassadors to the EU and requested a debate of this question.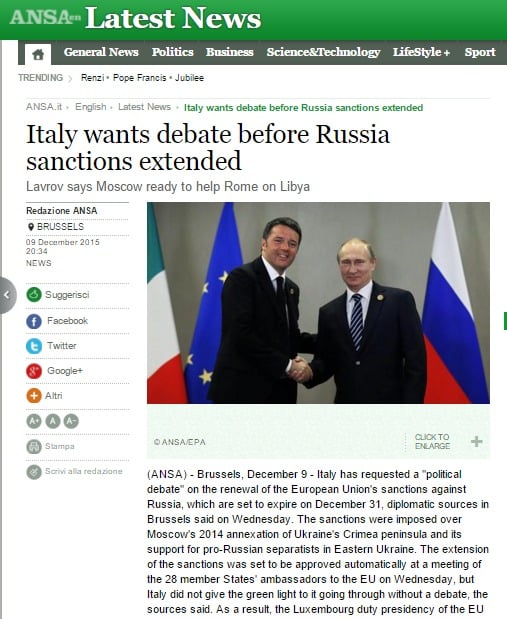 Basing on this information Russian mass media, such as television channel Zvezda, Gazeta.ru, Nezavisimaya Gazeta, Lenta.ru, RBK, TV Center, ura.ru and others, reported about Italy's opposition to sanctions.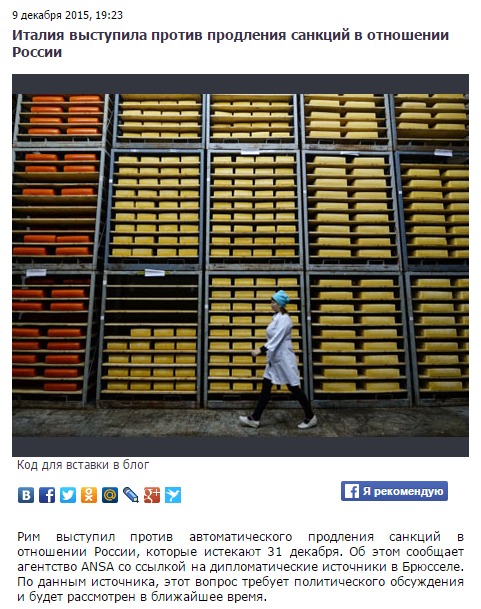 But on December 10 this information was denied by Fabrizio Romano, the Italian Ambassador to Ukraine, who announced in the interview to Ukrainski Novyny that Italy was not blocking in the EU the prolongation of the anti-Russian sanction.
"I can assure you that Italy does not oppose sanctions and shares the opinion of the other states-members of the EU," said Fabrizio Romano.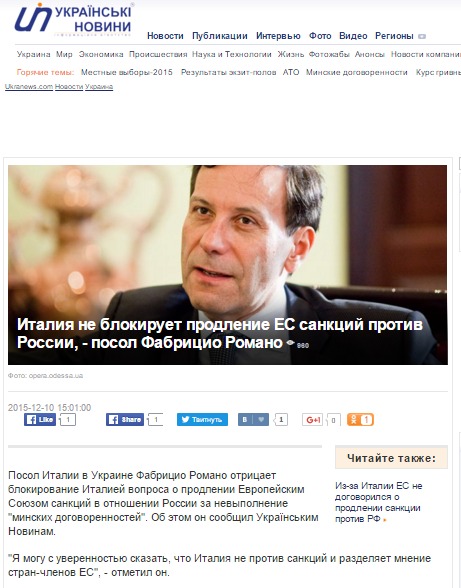 He confirmed this position on twitter answering to @StopFakingNews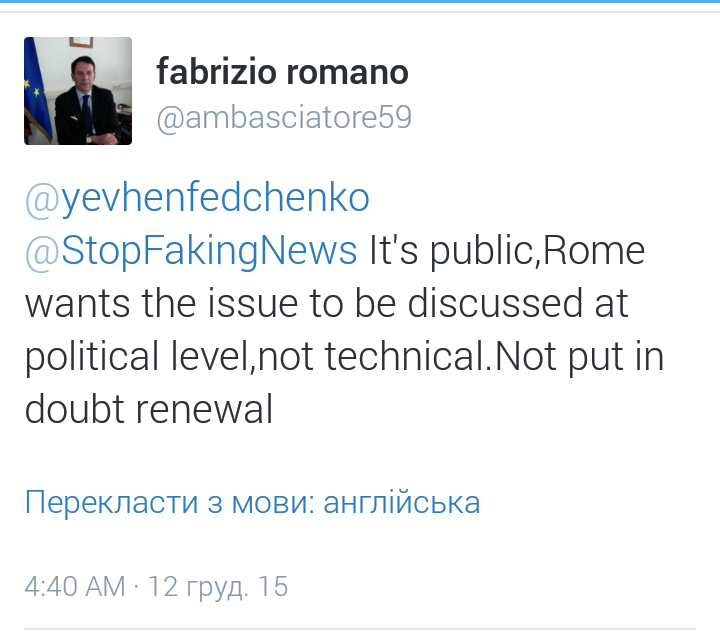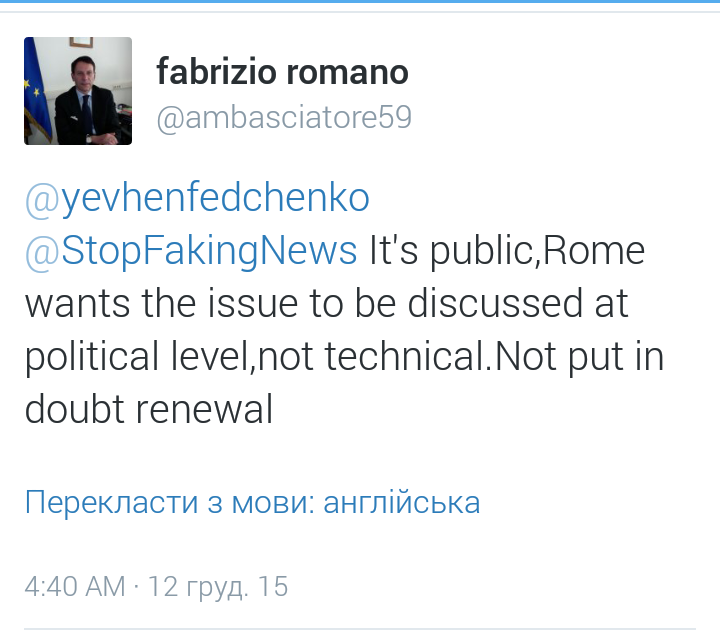 Besides, Russian news agency TASS informed that the Ministry of Foreign Affairs of Italy did not confirm blocking the prolongation of the anti-Russian sanction.