Good Old Soviet Joke
Two policemen are walking down the street in Soviet Russia…
…when they spot a guy standing next to the local Party Headquarters holding a paintbrush. On the wall, he's just written "The government is run by idiots!". The first policeman pulls out a pair of handcuffs and asks the second, "Shall we arrest him for vandalizing public property, or for divulging state secrets?".
Policy & Research
Britain uncovers Kremlin plan to install a pro-Russian government in Ukraine
British authorities accused Kremlin officials of planning to install a pro-Russian government in Ukraine. Specifically, there is information that Russian officials have been looking at Ukrainian politician Yevgeny Murayev as a potential candidate for a Kremlin-backed leadership. Britain has refused to provide any evidence for their claim insist this is a strategic measure used to deter further Russian aggression. Russia's Foreign Ministry dismissed both claims and accused the West of "escalating tensions" between both countries. Although Moscow has denied the claims, the developments come a day after U.S. and Russian diplomats failed to produce any results in talks regarding the conflict. This is also not the first claim of a possible Russian backed Ukrainian government, as 2 months ago President Zelensky warned of a possible coup that would install a pro-Kremlin government. The development shows how Russian intervention can take an internal form by aligning Ukraine's government forcibly to Kremlin policy.
Germany blocks Estonian arms sales to Ukraine
Germany reportedly has been preventing Estonia from providing German-origin military support to Ukraine. The information comes after US officials allowed Estonia's government to send US weapons to Ukraine. Germany has been one of the only NATO allies that refused to sell weapons to Ukraine believing that weapons sales could escalate the conflict in Eastern Ukraine. Interestingly, Germany is also one of the world's largest arms exporters that have shipped globally to many non-allied states. Germany's reluctance to send military aid could also be because of renewed energy ties with Gazprom over the Nord Stream pipeline, which US officials have been critical of. The situation shows how Kremlin foreign policy can effectively influence decision making over the integrity of European economic affairs.
U.S. Developments
The US sends the first shipment of military aid to Ukraine
The first shipment of US military aid ammunition arrived in Kyiv on Friday. US President Joe Biden approved the $200 million support package in December. The Biden administration also endorsed a move by the Baltic states (Estonia, Latvia, and Lithuania) to send US-made Javelin anti-tank missiles and air defence missiles to Ukraine. Overall, the US has provided $650 million in defence equipment and services to Ukraine in the last year.
The shipment arrived hours after US Secretary of State Antony Blinken met with his foreign counterpart, Russian Foreign Minister Sergey Lavrov in Geneva earlier this week. The meeting ended with no breakthrough.
The head of NATO has warned that there is a risk of a conflict in Ukraine after roughly 100,000 Russian troops massed on the border. The Kremlin has denied it is planning an invasion, but President Vladimir Putin has issued demands to the West including that Ukraine will never be allowed to join the EU and the removal of most of the US and ally military presence in eastern Europe. Washington, Brussels, and NATO have rejected these demands and warned that any attack on Ukraine will be costly for Russia.
The US slams Russian troop moves in Belarus as conflict with Ukraine deepens
US senior department officials condemned Russia's latest troop deployment to Belarus claiming that it represents a hostile development in the ongoing dispute over Ukraine's future the officials said Tuesday. Social media videos from Belarus appear to show artillery and other military vehicles arriving on carriages owned by Russia. Russia has been sending troops to Belarus in the past few days to conduct joint military exercises just as Russia amasses forces along Ukraine's eastern border. These exercises are being held near the borders of Poland and Lithuania and on its southern flank with Ukraine according to Belarusian leader Alexander Lukashenko.
Experts suggest that Russia could send its forces through Belarus, giving Russia greater capacity to invade Ukraine. Some concerns proposed changes to Belarus' constitution would eventually allow Russia to garrison troops or even nuclear forces in Belarus. Speaking at a press briefing on Tuesday, White House Press Secretary Jen Psaki told reporters that the conflict is at a stage "where Russia could at any point launch an attack on Ukraine" and stressed the severity of the situation. Senior department officials have stressed that despite the activity, the US and its allies will continue to push ahead with diplomatic efforts to reduce tensions. However, they have also repeatedly warned that any invasion of Ukraine will come with "unprecedented sanctions" against Russia.
Kremlin's Current Narrative
Russia claims the US leading a "toxic campaign" against Kremlin
RT reports that the Russian Foreign Ministry has published a series of responses to US State Department allegations about the situation with Russian "aggression" in Ukraine and NATO's eastward advance." The Foreign Ministry said that Washington has organised an information and propaganda campaign against Russi, which represents the country as an aggressor and "an enemy of civilized Europe" and a "threat to international stability".The Kremlin narrative noted is that such publications by the United States are accompanied by intimidation aimed at systemically destabilising Russia.
In a game of diversion, Moscow further claimed that "The US and NATO countries are doing this to divert the attention of the world community from their military development of the territory of Ukraine."
Kremlin undermines Ukrainian narrative on Russian cyberattacksRT claims that the West and Ukraine are attempting to pin the blame on Russia for recent cyberattacks. RT attempts to depict an incohesive Ukrainian narrative, claiming that "the head of the National Security and Defense Council Alexei Danilov made accusations against Moscow – however, his deputy Sergei Demedyuk voiced a different version, accusing Belarusian hackers of involvement in the attack." Experts consulted by RT believe that the hacking of Ukrainian sites could have been a provocation or an attempt to divert public attention from Russia's negotiations with the US and NATO on security guarantees.Kremlin spokesman Dmitry Peskov commented "We have heard accusations against Russia that Russia is behind this. But no evidence was provided. We see this as a continuation of other unsubstantiated accusations against Russia."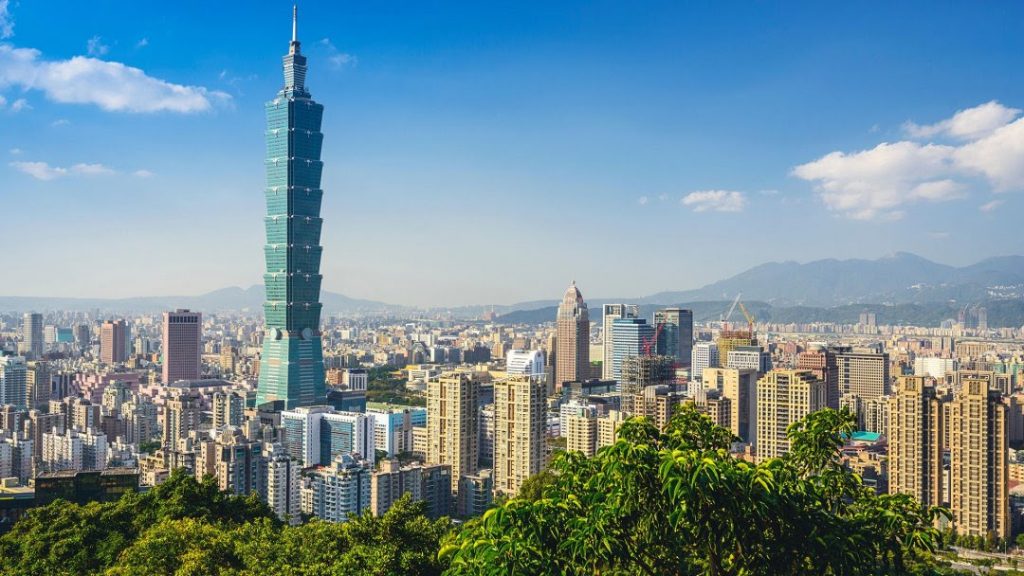 Taipei News
Lithuania is trying to back down in a dispute with China over the name of the Taiwanese de-facto embassy in Vilnius. Lithuanian Foreign Minister Gabrielius Landsbergis reportedly proposed to President Gitanas Nauseda changing the Chinese translation of the name which should now refer to "Taiwanese people" rather than to Taiwan itself. The mention of Taiwan in the name of the institution triggered an unprecedented harsh reaction from Communist China in previous months.
Relations between the two countries has deteriorated significantly. Alongside targeting direct business channels between Lithuania and China, the Communists started exerting economic pressure similar to American secondary sanctions. Now Beijing is pressing multinational companies with business in China to cut ties with Lithuania. European companies cannot register Lithuania as a country of origin for their products. There are many multinationals affected since but the biggest losses are suffered by the German car sector. And some of the companies ask the Lithuanian government to give way to Beijing's demands or they would have to find suppliers in other countries and shut down their factories in Lithuania. As Bethany in Axios China points out it is worth noticing that decoupling from China's market does not mean that company, or a country is free from Beijing's coercion.
Kremlin Watch is a strategic program of the European Values Center for Security Policy, which aims to expose and confront instruments of Russian influence and disinformation operations focused against the liberal-democratic system.