Topics of the Week
The Kremlin twists history once again on the occasion of the 80th anniversary of the Molotov-Ribbentrop pact. Germany and Finland show little interest.
Donald Trump wants Russia back at the G-7, blames Barrack Obama for the annexation of Crimea.
Robotrolling: Bots posted 55 % of all Russian language messages on Twitter, bot activity increased during NATO exercises.
Good Old Soviet Joke
An old man is on his death bed. Instead of a priest, he invites the chairman of the Communist Party and asks him if he can join the party.
"But why? You have been free like a bird your whole life, why not?"
"If somebody has to die, it should be a communist."
Policy & Research News
The Kremlin twists history to serve its politics
August 23rd marked the 80th anniversary of the signing by the Soviet and German foreign ministers of the infamous Molotov-Ribbentrop Pact, which established Nazi and Soviet spheres of influence in Europe and paved the way for WWII. To whitewash the USSR's role in starting the war, the Kremlin launched a disinformation campaign.
It depicts the treaty as a lesser evil which the USSR was forced to choose or equates it with other non-aggression pacts overlooking that only the treaty in question contained a secret protocol which defined spheres of influence. Also, according to the Kremlin-made fake news, Poland intended to attack the USSR, and the pact prevented British expansion in Europe. One article claims that the Russophobic Western powers were conspiring against Moscow and the latter was thus forced to sign the treaty. Unlike other disinformation pieces, this article mentions the annexation of Polish territories quite boldly and justifies the actions as returning the lands previously seized by Poland. Interestingly, this article was promoted by the official Twitter account of the Russian MFA, which previously tried to portray the Molotov-Ribbentrop Pact as similar to other treaties.
In response, Estonia, Latvia, Lithuania, Poland, and Romania, the victims of the Nazi-Soviet pact, issued a joint statement on August 23 stressing the need for countering "more effectively disinformation campaigns and attempts to manipulate historical facts." At the same time, Finland and Germany demonstrated a lack of attention to symbolism. Finland, which also became a victim of Soviet aggression in the wake of the pact, hosted the Russian president on August 21, with president Niinistö siding with Putin on an American cruise missile test. On the same day, Germany's foreign minister Heiko Maas travelled to Moscow to meet his Russian counterpart, just two days before the anniversary of the Molotov-Ribbentrop meeting in the capital of Russia.
US Developments
Trump Wants Putin at the G-7 Amidst Disagreement from Allies
This week President Donald Trump showed renewed grace to Russia by proposing that it is better to include Moscow at the G-7 table than maintain their exclusion from it. Bloomberg reports that not only does America's frontman want to invite Vladimir Putin to the next G-7 in the United States, but went a step further to exonerate Russian misbehaviour by blaming former president Barrack Obama for the annexation of Crimea. According to the article, this is not the first time Trump has expressed his interest in re-admitting Russia back into what once was the G-8. In defence of his position, Trump proclaims that since a great deal of the group's dialogue concerns Russian affairs, it is more sensible to have them present than not. Even though this is not a new proposal by Trump, a number of fellow G-7 leaders do not share his enthusiasm for re-admitting the former Soviet state. The Bloomberg post states that Canada, France, Germany and the U.K. all expressed disinterest in re-introducing Russia unless concessions are made on the conflicts pertaining to Ukraine.
Putin Commands Symmetrical Response After US Tests New Missile
Despite claims that he will not get drug into a costly and dangerous arms race, Vladimir Putin has requested the Russian military to respond symmetrically to a recent U.S. missile test. A weekend report from NPR's Sasha Ingber lays out the United States' justification for a new missile test in the face of Russian displeasure. According to the article, the United States had a successful launch of a ground-based cruise missile just weeks after pulling out of a collapsed intermediate nuclear forces (INF) treaty. The California-based missile launch is seen as a tactical demonstration by the U.S. to illustrate to Russia that they are committed to accelerating their missile capabilities after declaring Russia had breached the INF treaty months back by deploying a number of prohibited weapons of their own. It is not yet known what Russia's "symmetrical response" will consist of, though it is likely to further instigate the same arms race that both nations have publicly stated that they do not want.
Kremlin Watch Reading Suggestion
Robotrolling 2019/3
The RAND Corporation published a follow-up to their 2016 report on Truth Decay. They define Truth Decay as the diminishing role that facts, data, and analysis play in today's political and civil discourse. The new study, titled, "Exploring Media Literacy Education as a Tool for Mitigating Truth Decay," attempts to inform efforts to apply media literacy education as a countermeasure to Truth Decay. Increasing media literacy is a common recommendation to countering disinformation as the reliance on facts, data, and analysis decreases, the potential space for disinformation to enter the narrative grows, as does its potential to be shared and spread.
Broadly defined, media literacy is the ability to access, analyze, evaluate, and communicate media messages in a variety of forms. Media literacy education teaches participants to consider the implications of message construction from numerous angles, including motivation, framing, potential bias and how to determine the credibility of authors and sources. Properly taught, media literacy can potentially help participants gauge what sources to trust, decrease participation in disinformation loops, and could even help rebuild trust in institutions.
One of this study's most important findings is that context matters. They found that media literacy competency is highly individualistic and based on numerous contextual factors. Thus, improving media literacy education must be designed with enough flexibility for educators to adapt it to their needs. Further, it is important that media literacy teaches participants how to think and not what to think. The study also recommends greater collaboration between the various disciplines studying media literacy. Developing commonalities and overarching definitions can help form a basis for research and practice.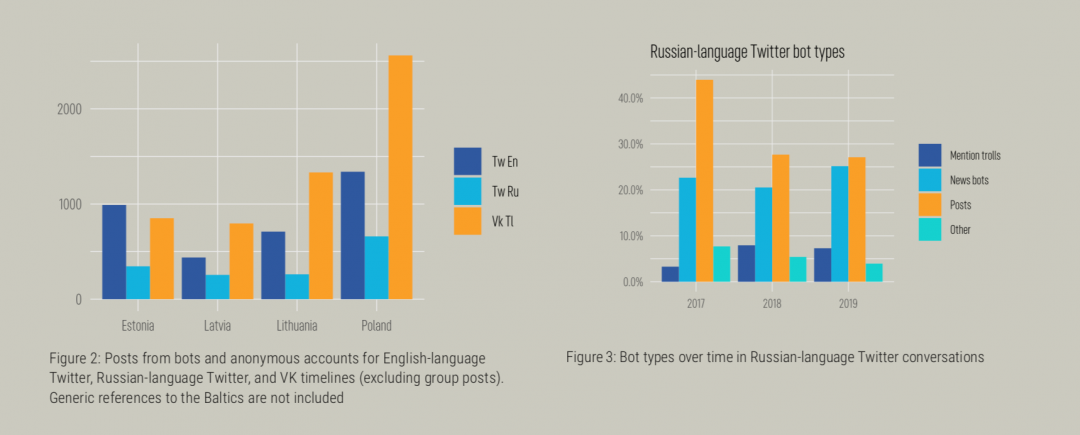 Kremlin Watch is a strategic program of the European Values Think-Tank, which aims to expose and confront instruments of Russian influence and disinformation operations focused against liberal-democratic system.