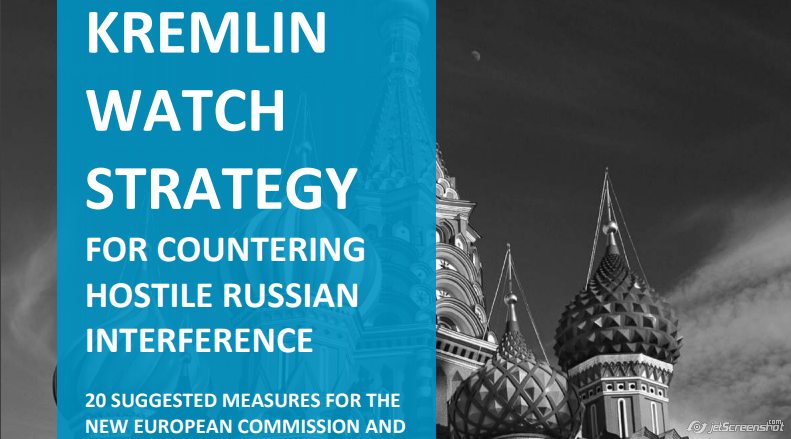 Prague-based European Values Center for Security Policy has just launched its KREMLIN WATCH STRATEGY, which is a policy document suggesting 20 specific measures to be taken against Russian governmental interference in European democracies.
2019 marks five years of highly aggressive behavior by the Russian Federation towards Western democracies. When Russia started a war against Georgia and subsequently occupied a fifth of its territory in 2008, the West failed to respond, naively believing that it could appease an aggressor. In 2014, the authoritarian regime led by President Vladimir Putin started the war against Ukraine, and at the same time, Moscow began to mobilize intensive hostile influence operations against Western democracies.
By European Values Center for Security Policy
European Values Center for Security Policy is a non-governmental, non-partisan institute defending freedom and sovereignty. We protect liberal democracy, the rule of law, and the transatlantic alliance of the Czech Republic. We help defend Europe especially from the malign influences of Russia, China, and Islamic extremists.
Kremlin Watch is a strategic program of the European Values Center for Security Policy which aims to expose and confront instruments of Russian influence and disinformation operations focused against Western democracies.