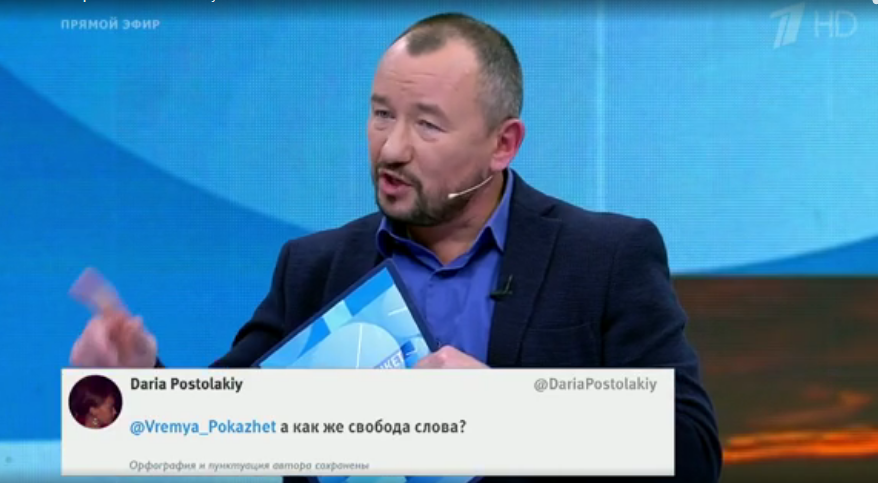 TV Channel 1 discussed a speech by a Russian schoolboy at the German Bundestag. "What about freedom of speech?", a Tweet from a viewer says.
Interpreting WWII: Conspiracies of Western influence
A speech that a Russian schoolboy delivered at the German Bundestag was one of the hottest discussion topics on Russian TV last week. The boy spoke at a commemorative session to mark Germany's People's Day of Mourning. He was one of several Russian and German schoolchildren talking about their research into the lives of soldiers from both sides in World War II.
The Russian schoolboy said that many German soldiers who invaded the Soviet Union during World War II were themselves victims of the conflict. After the overwhelming wave of criticism towards the speech, online abuse and even death threats, President Vladimir Putin's spokesman noted that those saying the boy was defending Nazism were wrong and accused them of "hounding" the boy. He also said that problems in the Russian education system may be to blame.
The TV programmes followed the line spokesman had stated and put the blame on Russia's history schoolbooks "written by liberal historians in the 1990s". The Russian constitution was found guilty as well: it was described as reflecting "an ideology of an open society, an ideology of denial of national interests and the motherland" and hinted to serve George Soros, a frequent target for conspiratorial disinformation.
At the same time the West was accused of "whitewashing the horrible crimes committed by the absolute evil of Nazism".
A conspiracy of the West "making steps towards changing the Russian people's consciousness" was also recycled. See more on this often repeated technique of pro-Kremlin disinformation.
Myths about the EU's Eastern Partnership repeated
The coverage of the EU-Eastern Partnership summit in Brussels on Friday emphasized that "There will be no new EU members from the East".
Russian TV shows also stated that when the summit reiterates that the Eastern Partnership is "not directed against any country", the EU "subconsciously admits" that in fact, it is. According to the shows, the EU forces former Soviet republics to choose – "you are either with the Russians or with us". And thus, the EU invokes a "geopolitical crisis".
We have debunked these lines before. The EU does not demand that any of its partners need to make a choice between the EU or any other countries and does not impose any action or programme on the partner countries. Furthermore, involvement in the Eastern Partnership initiative does not exclude membership of the Eurasian Economic Union. Armenia and Belarus, for example, participate in both.
You can see the other repeated myths about the Eastern Partnership debunked here.